Hottest Podium Girls of the Tour De France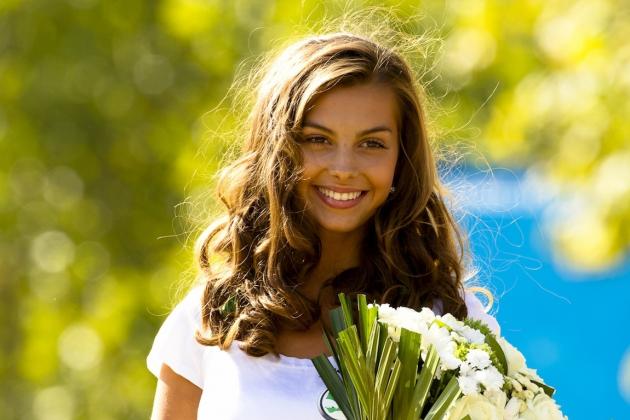 Image via magliarosa.com.br
Cue the '80s music, prepare the cheap flower bouquets and sew the stuffed animals. We're just about ready for the historic podium celebration we've come to expect at the annual Tour de France.
But we're less concerned with the arbitrary gifts given to the cyclists then we are with the beautiful women who continue to grace the winner's circle...or rather, steps.
As we jump for joy in preparation of another beautiful display, let's take a look at the hottest girls to ever grace the podium.
Only sexy smiles and rewarding pecks on the cheek can possibly give these bike riders relief from hours upon hours of uphill riding.
Step right up and enjoy the show, beginning June 30th.
Begin Slideshow

»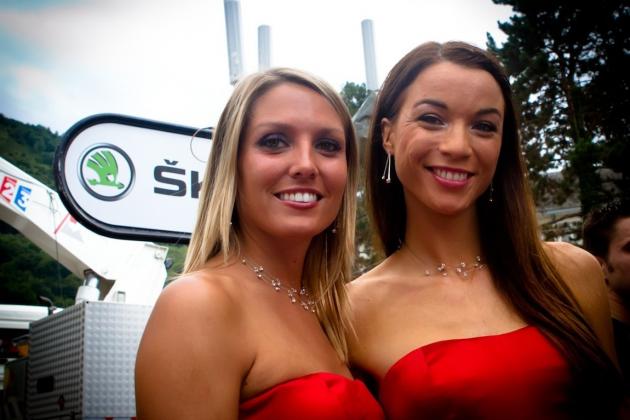 Image via cyclingtips.com.au
Three weeks of pure physical abuse can only be complemented by this loving tandem.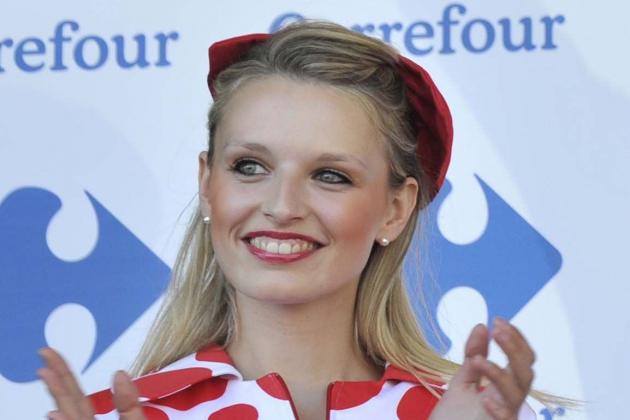 Image via 21virages.free.fr
There's nothing quite like finishing miles of uphill battle only to get a red-lipped smack on the cheek from a delighted podium girl.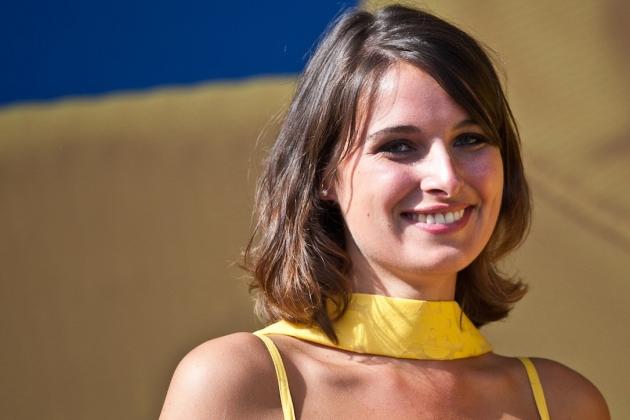 Image via magliarosa.com.br
As the winner of last year's Tour de France, Cadel Evans must be feared by most.
But we're betting this podium girl steals the whole show.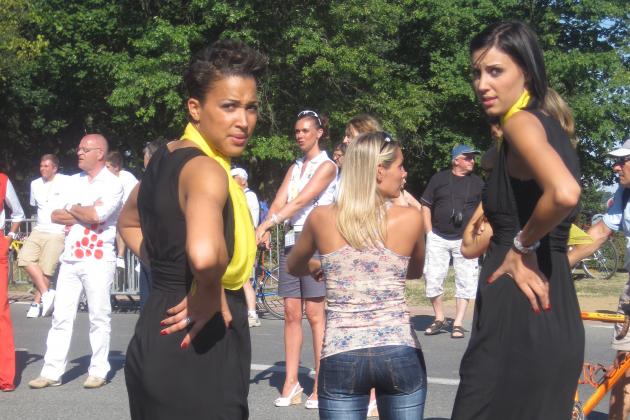 Image via cyclingstewsie.wordpress.com
A look is worth a thousand words, and these girls are pretty clear in their approach. "No cameras until we're up on the podium."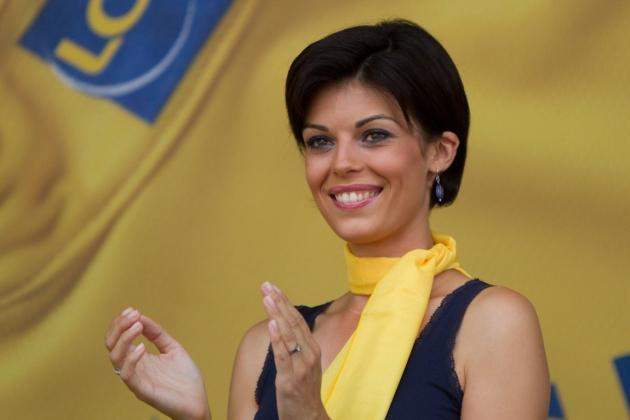 Image via bikemontt.com
3,200 kilometers (2,000 miles) in less than a month...impressive.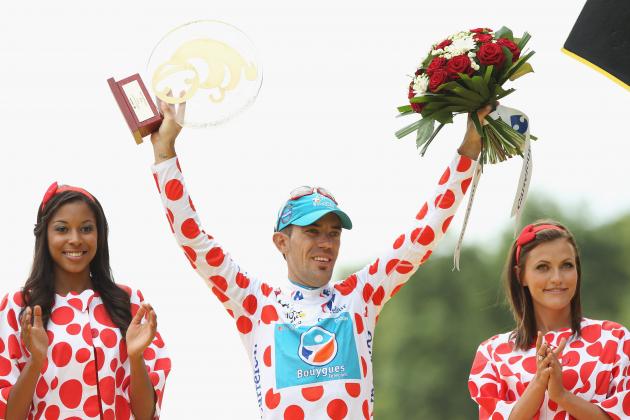 Bryn Lennon/Getty Images

Polka-dotted support. It doesn't get any more vibrant.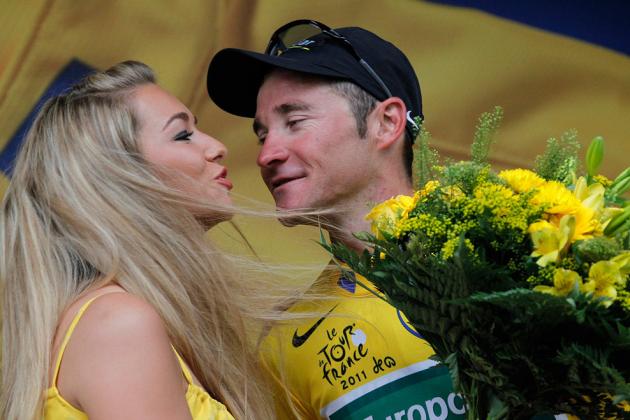 Image via theatlantic.com
An honest distraction for most racers...the flowers that is.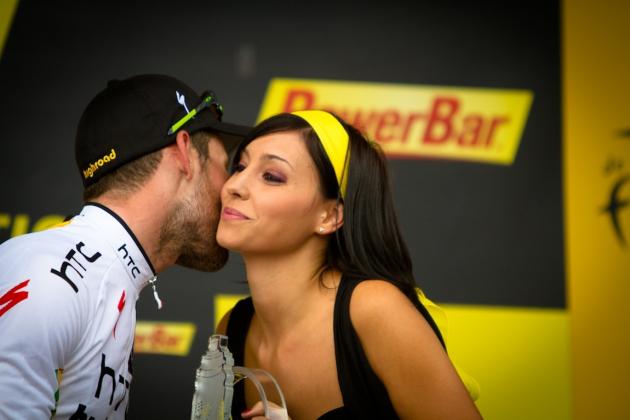 Image via cyclingtips.com
This brilliant Kodak moment forces us to question whether the podium girl is the one who's just earned a victory. We'll go with yes.
Image via kmenozzi.com
This smiley podium girl looks ready to simultaneously walk down the aisle while tossing flower pedals at young children and greet Tour de France legends.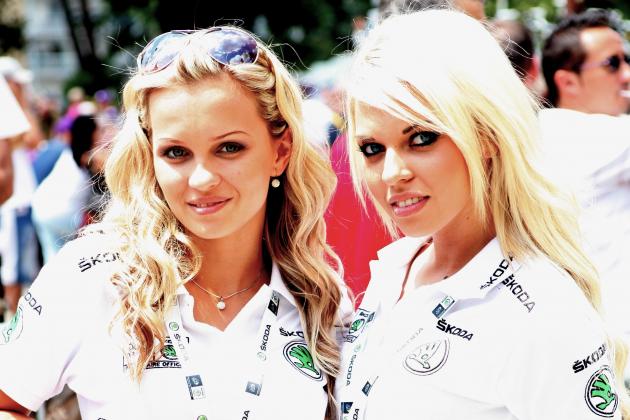 Image via singletrack.competitor.com
We can assume most riders put this breathtaking shot right on their lockers for motivation.