NFC East Mailbag: Washington Redskins' Keys to Success
June 29, 2012

Rob Carr/Getty Images
Welcome to what I call the mailbag, though it's actually more of an e-mail/tweetbag. Details. It's been a really busy week in the NFC East. The Supreme Court upheld President Obama's healthcare law in Washington, Ann Curry left "Today" in New York, the Philadelphia Museum of Art announced it was hiking ticket prices and the remake of Dallas was renewed for a second season on TNT.
Yeah, it's late-June.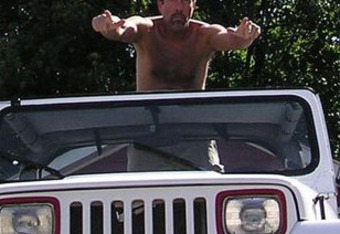 Yet I still got some decent questions in the Bleacher Report NFC East inbox, as well as some dandies on Twitter.
Let's begin with one of the blog's most active participants, Rodge Stumbaugh, who has changed his profile picture just in time for this version of the mailbag. Remember, he was making some quality eggs last time. This time, he's kicked it up a notch. 
Mr. Stumbaugh is now shirtless and standing up in a jeep that may, at any moment, begin moving. 
Killin' it, Rodge. Whatchagot this week?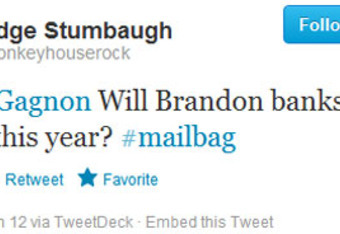 I'm starting to think he won't, Rodge. Mike Shanahan has said that the team won't keep Banks around unless he can contribute as a receiver as well as a return man, but Banks had enough trouble returning kicks last season. He failed to follow up a solid 2010 campaign, and now there's so much more depth at receiver that there just might not be a lot of room.
Earlier this week, I replied to a commenter with the notion that they'd save a receiver spot for him, but the more I think about it, the more I start to have my doubts. Banks was mistake prone last season, which is unacceptable when you also lack home-run ability. 
The problem is the 'Skins don't exactly have a long line of viable return men waiting to audition for the job. I wouldn't be surprised if they looked at Aldrick Robinson as well as Josh Morgan and Chase Minnifield. 
-----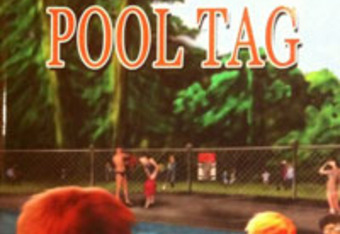 Question No. 2 comes from Larry Dagnon, who hails from the state of Washington and, according to sources, is a lifelong Dallas Cowboy fan and author of Nate Gray's Pool Tag, a book for teens/young adults which has been compared to Stand By Me and The Sandlot.
Pretty sweet, Larry. If only you could shift two keys to the right before spelling your last name, we'd have more in common than anyone in this edition of the mailbag. My name is French for "winner" so I'm just going to assume yours is French for "dinner." 
Larry 1, Brad 0. 
Question time...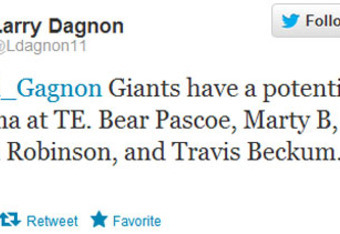 This won't be a factor until at least a month into the season because Beckum is almost certain to start the year on the PUP list. If that happens, they'll let Martellus Bennett fight for reps until Beckum is ready to go. If Beckum comes along slow or if Bennett's playing well, they'll put Beckum on injured reserve and stick with Bear Pascoe, Bennett and the rookie Robinson throughout the year.
If Bennett isn't panning out and Beckum is ready to roll, they cut Bennett who's only signed for one year. The way I see it, Robinson is immune, and Pascoe is pretty much guaranteed a role.
-----
Take the mic, Michael Donovan...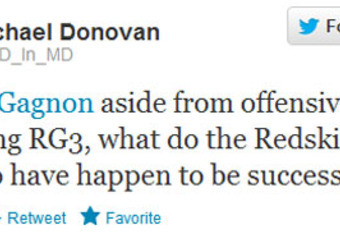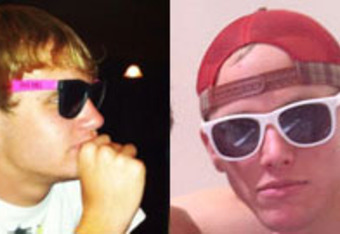 First off, Mike—can I call you Mike? Great—I have to ask you about those sunglasses you're wearing in your profile picture. I want to mess with you, but I'm actually just as curious to know where they came from and what kind of reaction you get.
Dude, it takes cojones to bust out the partially pink shades. I personally took some heat at a Vegas pool two weeks ago for wearing white sunglasses, yet those are a completely different ballgame. Because I have too much time on my hands, I've compared our less-than-manly glasses in the picture to the right.
Oh, you asked a football question?
Allow me to give you three things:
1. Get to the quarterback more consistently: Signs already point to this happening. Brian Orakpo and Ryan Kerrigan are getting better and better, and Jarvis Jenkins should add some heat up front. Regardless, you must get to the quarterback often in this division.
2. Establish more momentum on the ground: The running game was solid last year, but they still only averaged 4.0 yards per carry, ranking below 20 other teams. They need Tim Hightower and Roy Helu to stay healthy because there's no telling what they'll get from Evan Royster. A Shanahan offense has to do better than 4.0 yards per rushing attempt, especially with a rookie quarterback needing as much support as possible.
3. Stay healthy: This applies to all 32 teams. You've gotta be lucky.
-----
And finally, my buddy Jordan Bushell has a compelling, rich Q that hinges on quite a few potential developments.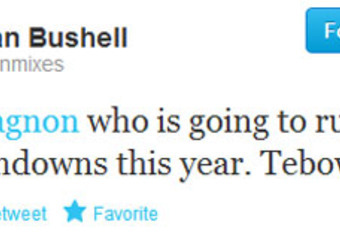 This is good. Tebow isn't a starter in New York, but he didn't enter either of the last two seasons as a starter in Denver, and he still ended up with six rushing touchdowns each year. Vick is a starter, but he had only one rushing score last year.
This isn't a factor for fantasy owners right now because Vick is obviously the better option regardless. That said, it's good sports-bar fodder. If I had to put my life savings on someone, I'd place all $645.23 CAN on Vick. I think last year was an anomaly, and he rushed for nine touchdowns in 2010. 
That said, Tebow will get plenty of reps in various formations this season, and he might even earn some starts by the time the year is through. I think it'll be close. 
My complete guess? Vick scores eight, while Tebow scores six again.
The Non-Sports Section
Just for the hell of it—and because we're in the heart of the offseason—I made a last-second appeal to my Twitter followers to toss me some non-football questions.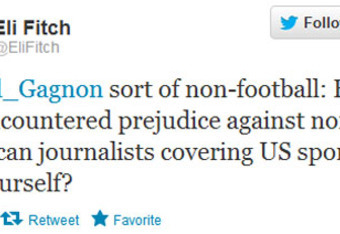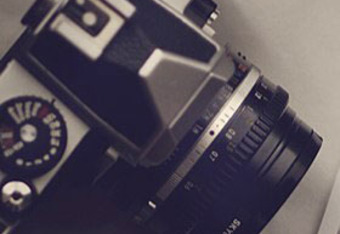 First of all, Eli, I should—per my custom—comment on your profile picture. You aren't giving me a lot to work with here, but that camera seems mighty nice. The only shame, I suppose, is that you didn't get to use your nice new camera (I've told myself it's new, so play along) to take a picture of your nice new camera. Kind of ironic, I think. And I say "I think" because Alanis Morissette completely destroyed the meaning of that word for me. But I digress within this digression. The point I'm making—pretend that there's a point—is that in order to document the purchase of a new camera, you're inevitably forced to snap one final shot with its predecessor. 
Moving on. 
What was your question again? Oh yeah, regarding my Canadianism. Somewhat surprisingly, I've yet to encounter any prejudice (fun fact: in Canada, it's spelled prejudiçee*) from football fans. I'm told to stop writing on a weekly basis, but I don't think it's ever had to do with my nationality. 
Then again, I've only been covering this division specifically for six weeks, and prior to this, I was covering the league for a Canadian outlet, theScore.com. So I'll give it time. There are a lot of haters out there, and we've all seen countless occasions in which Canadians and Americans have gone all 1812 on each other, cyber style. It's likely only a matter of time before someone questions my credentials based on the fact I hail from north of the 49th parallel. 
On the bright side, when that does happen, I'll be able to get free medicine to treat my bruised ego. 
Such criticism is obviously absurd. Not only does Toronto own 12.5 percent of an NFL team, but in the digital age, the notion that a blogger needs to be embedded within the lower 48 is ridiculous. We've had the internet in Canada for, like, half a dozen years. At least. And so long as my Inuit neighbors (neighbours in Canadianese) refrain from picking up the party line connecting our igloos and screwing up the dial-up connection, I'm as tapped in as anyone residing south of the border.
Good non-sports question, though.
-----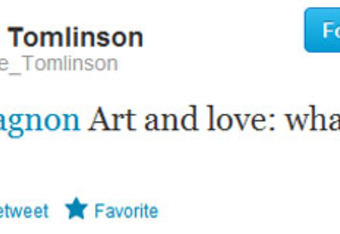 This comes from my former blogging partner at theScore, Sean Tomlinson. I don't have time to make fun of his profile picture because such analysis would require me to go full Tolstoy. By the time I was through with such a take-down, I'd be a bearded carpal-tunnel patient. 
Now, Tomlinson wants to trip me up. But my answer's simple. 
This is art...
And this is love...
-----
Lawrence Ruddy—who's too damn busy to get out of his car to take his profile shot—asked me if I prefer Snake Eyes or Storm Shadow, but I'm not enough of a G.I. Joe authority to answer that one. A quick look at their Wikipedia pages indicates that Storm Shadow is a lot more down to earth, so I'd probably rather have a beer with him. Snake Eyes is too mysterious.
Oh, and Rodge wants to know what happened to his Orioles. You'd think you'd be used to it by now, Rodge. My Blue Jays are in worse shape, so I refuse to answer that question. In fact, I'm going to pretend you said "Oreos" and I'm going to tell you what happened. They became progressive, baby: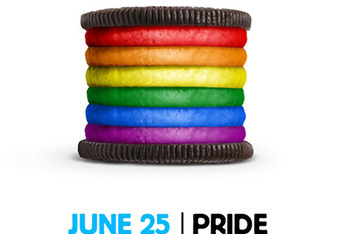 -----
* Completely made that up.
Thanks for the questions. I've saved a few from the e-mail inbox for future weeks. Jump in on the mailbag next week by tweeting at me or emailing us at BRNFCEast@gmail.com.
(Oreos shot via Kraft Foods/MSN.com)