NBA Draft: What Houston's Picks Mean for the Rockets and the Brooklyn Nets
June 29, 2012

Elsa/Getty Images
Earlier this week, the Houston Rockets were considered a major threat to the Brooklyn Nets' chances are acquiring Orlando Magic center Dwight Howard. 
The Rockets had the 12th, 16th, and 18th picks in Thursday evening's NBA Draft. Various news sources—including ESPN—reported that the Rockets would use those picks to leverage a trade with the Magic for the final year of Dwight Howard's contract. 
The Rockets used those slots to select Connecticut guard Jeremy Lamb, Iowa State forward Royce White and Kentucky forward Terrence Jones.
What The Rockets' Draft Picks Mean for Houston
Given the Rockets' draft picks, the Magic will look elsewhere to get maximum value on a Dwight Howard deal.
None of the Rockets' draft selections last night are slated to become franchise players. 
The best case scenario for each player is that they shall become strong No. 2 or No. 3 options, and even then, it will take some time for them to develop into those roles. 
Royce White is the Rockets' most intriguing draft selection.  The 6'9", 270-pound power forward could become one of the most versatile players NBA. White has shown signs of being a deft playmaker, solid scorer, shot blocker, rebounder and perimeter defender.
But no one trait of White's leaps out to the point where he could be considered a franchise player.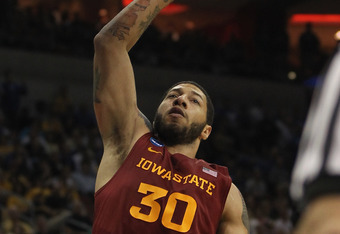 Jonathan Daniel/Getty Images
White may also have issues acclimating to the rigorous NBA lifestyle.  According to SI.com, White has been diagnosed with anxiety disorder and has an undiagnosed case of obsessive compulsive disorder.  He has an extreme fear of flying. 
These issues shall be major hurdles toward White becoming a consistently productive NBA player, let alone a superstar. While White's progress may be inspiring as his career develops, this maturation will most likely take a few years. 
The good news for White is he is on a Rockets team that is most likely in rebuilding mode. Lower expectations for the Rockets' success this year could spell any anxiety issues White has during his adjustment to the NBA lifestyle.
Jeremy Lamb and Terrence Jones are both works in progress. 
According to Draft Express's scouting reports, Lamb has a terrific wingspan and a smooth offensive game. But the 6'5", 19-year-old shooting guard has troubles creating shots off the dribble, which could be a major problem against athletic NBA competition.
Terrence Jones should become a nice, but ultimately unremarkable role player. According to www.NBADraft.net, Jones is explosive and quick for his size. But he has too many fundamental weaknesses to become a game changer. 
White's weaknesses include basic mechanics, a lack of a jump shot, and a lack of a singular athletic trait that would allow him to dominate in the NBA.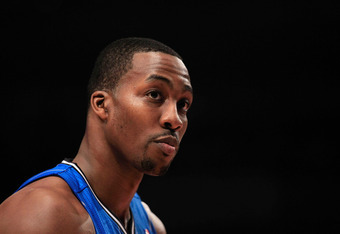 Chris Trotman/Getty Images
Overall, the Houston Rockets acquired from the 2012 Draft some nice, young building pieces to surround a star player. However, those pieces will most likely stay and develop in Houston; they are not considerable trade bait for other teams.
What the Rockets' Draft Picks Mean for the Brooklyn Nets
The Brooklyn Nets were relatively dormant in the 2012 NBA Draft. Ironically, the draft created some distance between the Nets and the field in the pursuit of Dwight Howard.
Because the Rockets draft picks are solid, but not enticing, the Orlando Magic should not be interested in sending Dwight Howard to Houston. That eliminates one destination for the Magic superstar.
Houston's loss is the Brooklyn Nets' gain. It's almost certain that the Nets will execute a sign and trade offer of center Brook Lopez (at an estimated four-year, $56 million deal) to Orlando for Dwight Howard.
Given the Rocket's draft night activity, the Nets' offer for Howard is now even more clearly the best on the table.
Lopez, who averaged 20 PPG in 2010-11, could be the Magic's best hope in remaining a low-seeded playoff contender over the next couple of years. While chances of him becoming a top 10 NBA player aren't high—Lopez was out the majority of 2011-12 season with a stress fracture and is a defensive liability—his game may still develop to become an All-Star in this league.
NBA ownership routinely looks for instant gratification over long-term planning.  Lopez may be a high risk at what should be a maximum contract deal, but he is a by far sexier prospect than three solid prospects from Houston.