NBA Draft 2012 Results: What NBA Analysts Are Saying About First-Round Decisions
Elsa/Getty Images
Everybody has an opinion on how the 30 teams performed during the 2012 NBA draft, but let's take a look about what the expert NBA analysts out there are saying about the decisions made in the first round (with one second-round analysis thrown in).
The panel here consists of five writers and then a dynamic duo from NBADraft.net.
We'll take a look at the thoughts of ESPN's Chad Ford, Grantland's BIll Simmons, Sports Illustrated's Chris Mannix, Sports Illustrated's Sam Amick, CBS' Matt Moore and NBADraft.net's team of Mike Misek and Jonathan Wasserman.
Chad Ford (ESPN)
Although Chad Ford detailed what he though about every single first-round pick of the 2012 NBA draft, I'm going to focus on what seemed like two of his favorite picks.
The first came at No. 28, when the Oklahoma City Thunder ended Baylor forward Perry Jones III's draft-day free-fall:
Jones slid on the draft board because of a concern about a knee issue. Teams were also concerned about his motor. But at this point in the draft he's a no-brainer pick and a great get for the Thunder. He's long and athletic and he should thrive in their system. Great pick at 28.
The second came a bit earlier, when the Dallas Mavericks drafted Tyler Zeller at No. 17 and traded the pick to the Cleveland Cavaliers:
The Mavs have traded this pick to the Cavs for the 24th, 33rd and 34th picks. Cleveland needed size as well, and they think Zeller will be able to come in and play right away. The fact that he runs the floor as well as any big man in the draft will help with the up-tempo style the Cavs plan to play. A nice pick here.
I'm in concurrence with Ford on both of these picks.
Which was the best pick of the first round?
PJ3 has the potential to be a huge steal if his meniscus can hold up. If any team can motivate the forward to work hard and become a success, it's the Oklahoma City Thunder. There's no way that Kevin Durant and Russell Westbrook will let him slack off, especially after failing to take home the title this year.
As for Zeller, he's long been one of my favorite prospects in the draft. He may not be the sexy pick for Cleveland, but he's a safe bet to make an immediate impact in the Cleveland system. Kyrie Irving will love having his former rival on the same squad.
Bill Simmons (ESPN)
Who better to turn to for a viewpoint on the Boston Celtics' draft than the internet's biggest Celtics homer? Bill Simmons always has an opinion on what the C's are doing, and he doesn't hesitate to give it.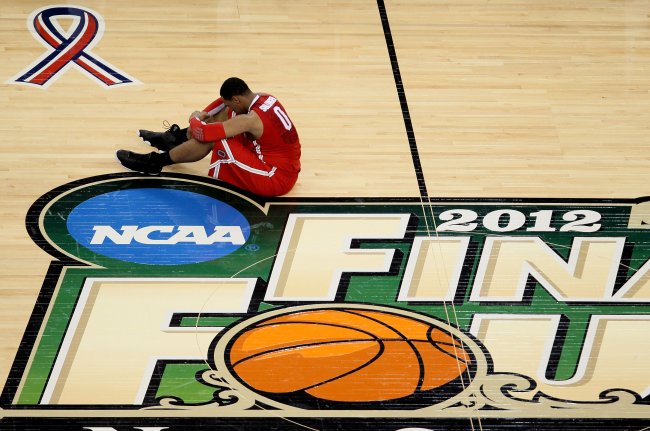 Ronald Martinez/Getty Images
This is what The Sports Guy thought about the two first-round selections for Boston:
9:34 — "With the 21st pick, the Celtics take … Sully!" Good. Now what? Perry Jones? Do we roll the dice twice? If you're basing everything on the question, "What do we need to beat Miami?," then they need to take someone else who's taller than, say, 6-foot-8. The Celtics need size. Fellow Celtics fan Jacoby wants Jones, explaining, "Even if we go one for two, that means we turned 21 and 22 into a lottery talent." House thinks Jones should be the pick because "Who else is left at this point, Fab Melo?" For once, I don't have an opinion … as long as it's not Fab Melo. I just watched Miami and Oklahoma City basically say, "The league is getting faster, you don't need centers anymore, you need athletes." Where does Fab Melo fit into that last sentence? And why do I have the sinking feeling we're taking him, anyway?

9:41 — Yup … Fab Melo. His averages for Syracuse last year: 7.8 points, 5.8 rebounds. "He's still coming on as a player," Bilas says in the understatement of the last five centuries. Unbelievable.

9:42 — My dad texts me, "Hey, at least we know Fab will be better than Ryan Hollins." Time to start drinking.

9:43 — I wish I was making this up … ESPN just cut to a commercial, but not before running one of their ladder promos with Sullinger, who lifted the ladder on his back, walked away from the camera, put the ladder down, then grimaced slightly and hobbled off-camera. Is there a pill to take to help me forget that I ever saw that? Should I roofie myself?
I couldn't agree more with Simmons here. It's fine to take a risk with one of the two back-to-back picks, but it's not okay to take a medically red-flagged lottery-level talent who dropped and then a limited center.
Boston needed help in more areas than just the frontcourt, and Melo is not going to help the C's take down Miami.
Chris Mannix (Sports Illustrated)
Sports Illustrated's Chris Mannix didn't share the same opinion as Mr. Simmons:
Boston addressed significant frontcourt needs by plucking plummeting Ohio State power forward Jared Sullinger at No. 21 and defensive-minded Syracuse center Fab Melo (more on him below) at No. 22. Sullinger is an interesting pick: a year ago he was considered a top-five talent, but a less than stellar sophomore year combined with concerns about a potentially chronic back injury had teams running away from him. Two concerns general managers often cite with Sullinger: a low motor and difficulties defending the pick and roll. Kevin Garnett, who assisted with the development of Kendrick Perkins and Glen Davis, could be a big help to Sullinger — if KG decides to return.
While both players could indeed succeed, I still feel as though there's too much risk here.
There's no guarantee that Kevin Garnett does return, and even if he does, Sullinger may not have too high a ceiling after his back issue.
Sam Amick (Sports Illustrated)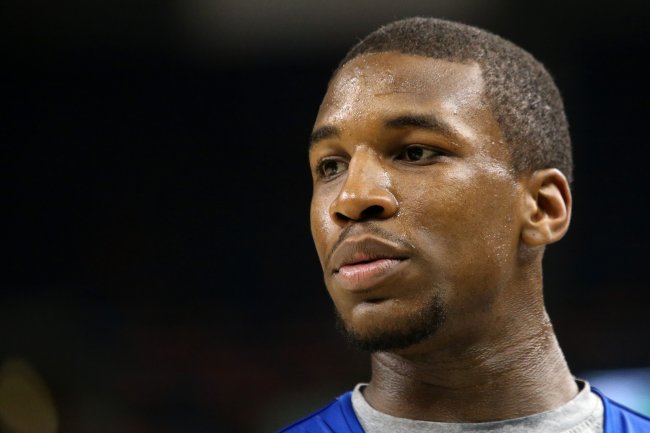 Ronald Martinez/Getty Images
One of Sam Amick's favorite picks of the draft seemed to be Thomas Robinson, who went to the Sacramento Kings at No. 5:
The Kings have to be thrilled. Robinson was very high on their list all along, but they were under the impression that he would be gone to Charlotte at No. 2. He'll be dangerous alongside emerging center DeMarcus Cousins, who had already added a serious dose of nasty to the Kings' personality. They'll be feisty, talented, dangerous and fun to watch.
Robinson was one of the best fits of the class and he'll create one of the best frontcourt duos while playing with Cousins. Defenses won't be able to pay too much attention to either young big man and the result will be some domination.
One of the most NBA-ready players in this draft, T-Rob could help Sacramento make an immediate push towards the playoffs.
Matt Moore (CBS)
Interestingly enough, the only team—other than the Sacramento Kings, who I've already covered in this article—that Matt Moore gave an A+ to in his grades for every team was the Minnesota Timberwolves, and that wasn't even factoring in their pre-draft trade for Chase Budinger:
Robbie Hummel (58): I'm done crushing T'Wolves GM David Kahn after this pick. Hummel will find a way to make the team and contribute.
Hummel may not have been a glamorous pick, but I completely agree with Moore's sentiment. This forward from Purdue was one of the classiest guys in college basketball and played with unrelenting passion for the game, not even allowing multiple ACL injuries to slow him down.
He'll struggle to become a huge contributor for the Wolves, but Hummel plays to his strengths and is a fantastic scorer from any spot on the floor.
Mike Misek and Jonathan Wasserman (NBADraft.net)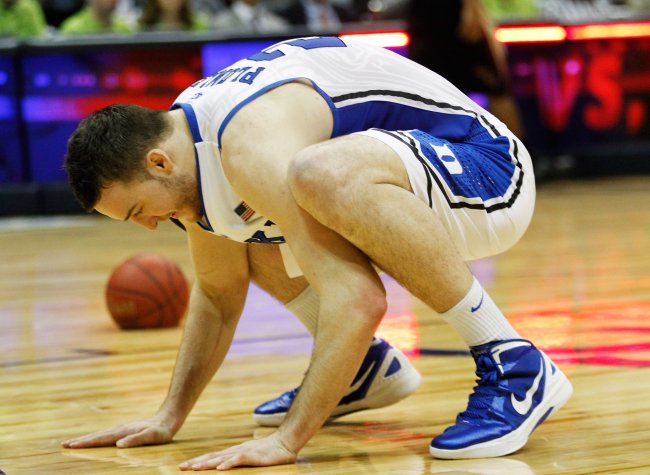 Streeter Lecka/Getty Images
This dynamic duo graded each team's performance in the draft, with Misek covering the Eastern Conference and Wasserman the Western Conference.
The only team that received an F was the Indiana Pacers:
There had been rumors that Miles Plumlee would get into the first round in the weeks leading up to the draft but many scouts struggled to grasp the concept. Plumlee is 7-feet and has a 40 inch vertical. But his basketball skills are so raw that he simply doesn't justify a first round selection. The shock will eventually wear off, but the Pacers will still have to account for drafting Plumlee over Arnett Moultrie and Perry Jones.
This was indeed the single worst pick of the draft, as Plumlee should never have gone in front of the two names he mentioned. In fact, Plumlee should have been taken after a number of centers that were left until the second round: Bernard James and Ognjen Kuzmic, among others.
This article is
What is the duplicate article?
Why is this article offensive?
Where is this article plagiarized from?
Why is this article poorly edited?