WWE: Vince McMahon's New Ban Has Just Exposed His Ignorance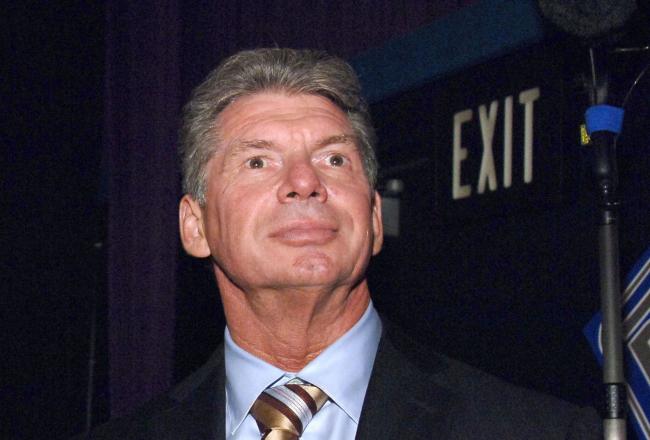 John Sciulli/Getty Images
If the recent Wrestling Observer report is true (h/t Nick Paglino of Wrestlezone), and Vince McMahon does not want the name of small cities to be mentioned on WWE programming, then it sums up the ridiculousness of WWE's decision making which is led by McMahon himself.
WWE isn't going to mention small cities because it only wants to come off as "big league." How come you only go to "big league" cities and venues? Oh that's right, sometimes it's nice to only have a 7,000 person venue to sell out versus a 15,000 person arena you won't sell out.
WWE didn't want to mention Fort Wayne, IN this past week or Columbia, SC when they went there recently for Raw. They didn't want to mention either city but both cities provided them with a more vocal crowd for the entire show than on average. They got a vocal crowd cause they are smaller, don't get WWE as often and thoroughly enjoy the entertainment. Vince loves toilet humor, is the ultimate alpha male but in this case he should embrace that size isn't everything.
Perhaps you could even say the smaller towns appreciate the entertainment more than a bigger city who sees WWE more often over time and is jaded.
The entire situation makes me want to go to the next WWE show in a "non big league" city, go tap Vince on the shoulder and say, "why so much black tarp over the seats? Surely you can sell out this bingo hall."
This whole story struck a chord with me. I grew up in the metropolitan area surrounding a "big league" venue and city of Washington D.C.. I currently am based in Pittsburgh which isn't considered a small town. So why did this while story offend me so much?
It offended me because in several capacities and employers—WWE is my job. What they do is what I talk and write about. I know the product right now isn't what it once was. I also try to not be an eternal pessimist and look out for some light at the end of some tunnels.
I also see some incredibly ignorant trains of thought and decision making. This not acknowledging small city story is so bold that I can't ignore the negative of WWE in this conversation. I can't try to focus on the positive. There is no positive here. All that's here is it exposes the fact that priorities are not in order.
Priorities like monitoring what's trending on Twitter more than you monitor the audience reaction and something they like or don't like. It's a smaller city, less people, less people you have to try and edit when they chant something you don't want them to. You know, cause the audience is never right in what they want.
As former WWE creative team member Chris DeJoseph mentioned to me in an interview, Vince doesn't worry about past logic carrying over from storylines because he can't remember so how would the audience. Well, if that's the case, they won't remember you went to some small town and announced it because they obviously can't remember.
Vince McMahon took time out of a three hour Raw to make fun of a hall of fame announcer who suffers Bell's Palsy. Yeah, there was nothing else left to do that could have filled that time.
WWE loves to promote the "Be A Star" anti-bullying campaign but yet will produced a piece of television like this that has no basis to storylines but is just a personal shot at a longtime employee. Ironically, in this particular segment, there was an anti-bullying campaign posted on the wall above the lamp right behind McMahon.
But hey, that's just how they do it in the "big leagues."
This article is
What is the duplicate article?
Why is this article offensive?
Where is this article plagiarized from?
Why is this article poorly edited?