NBA Trade Rumors: Latest Post-Draft Buzz from Around the Association
June 29, 2012

Stephen Dunn/Getty Images
The 2012 NBA draft has already come and gone. It's kind of hard to believe, but that just means we're getting closer to another season.
Draft day is over, and now it's time to focus on trades, free agents and a variety of other areas this offseason. 
Here is a look at some post-draft trade buzz from around the NBA. 
Charlotte Hanging On to Michael Kidd-Gilchrist 
According to David Aldridge of NBA.com, the Charlotte Bobcats will hang on to their No. 2 overall pick, Michael-Kidd Gilchrist. 
League source says the Bobcats will not be trading Michael Kidd-Gilchrist after taking him second tonight. Cleveland tried to move up to 2.

— David Aldridge (@daldridgetnt) June 29, 2012
Generally, I would commend Michael Jordan for doing anything but actually drafting in the first or second round of the NBA draft.
However, Jordan and the Bobcats are making the right move by not shopping the former Kentucky star. 
Chicago Wasn't Actively Shopping Its Players, Including Luol Deng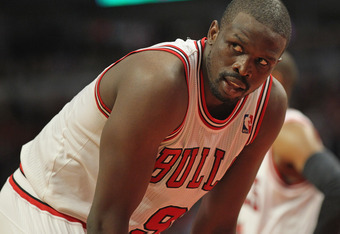 Jonathan Daniel/Getty Images
According to Scott Powers of ESPNChicago.com, Chicago wasn't actively shopping its players:
"Were we actively shopping our players? Absolutely not," Forman said after the Bulls drafted Kentucky guard Marquis Teague with the 29th pick. "Are there conversations? All 30 teams have conversations about everybody on their roster. But we like the core of this team, and it's our job to continue to try to put pieces around Derrick (Rose) and some of the other core guys and try to continue to trend up."
Chicago deciding not to potentially blow up its roster by trading Deng, a player who averaged 15.3 points and 6.5 rebounds this past season, was a great decision. 
If Derrick Rose didn't get injured, Chicago could have been the team winning the NBA title. We will never know, but I like the Bulls' chances with Deng on the roster.
Lamar Odom to Los Angeles Clippers Looks Like It Could Happen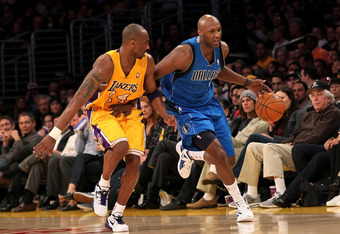 Stephen Dunn/Getty Images
Mo Williams looks to be the determining factor in this equation. He would be a part of a deal that would send Lamar Odom to Los Angeles, Williams to Utah, and Dallas would get a protected future second-round pick, according to Marc Stein and Chad Ford of ESPN.com.
Williams' agent, Mark Bartelstein, told ESPN The Magazine's Chris Broussard: "Mo and I are looking at a lot of different things right now. He'll make his decision in the next day or two."
Odom will do just about anything to get out of Dallas and back in Los Angeles. But all he can do now is hope that Williams will agree to go to Utah.
Timberwolves Making Push to Land Lakers' Pau Gasol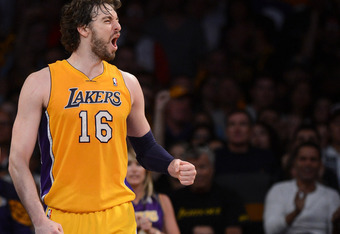 Harry How/Getty Images
According to the Associated Press (via SI.com), Minnesota is looking to add Pau Gasol from the Los Angeles Lakers:
If they have to part with the highest draft choice in franchise history after just one season, the Wolves appear ready to do it.

That much became clear leading up to the NBA draft on Thursday, when Minnesota offered Derrick Williams to the Charlotte Bobcats for the No. 2 pick as a vehicle to help them land Gasol from the Los Angeles Lakers, two people with knowledge of the discussions told The Associated Press.
Minnesota will likely continue its push for Gasol, but I don't see it being able to land the Spaniard if it can't find more quality players to add to the pot.