1 Player from Each Dallas Cowboys Positional Unit That Deserves a New Contract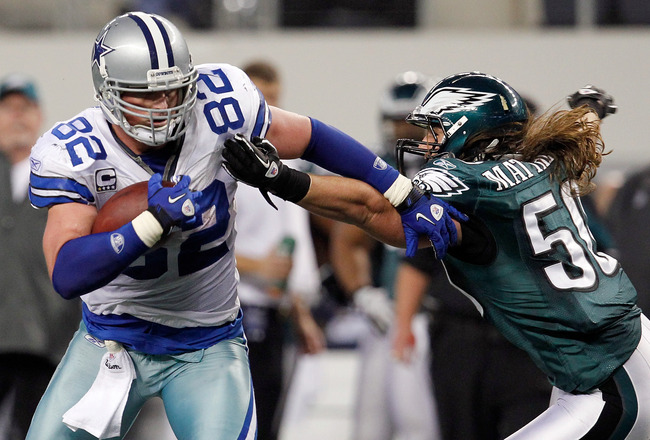 Tom Pennington/Getty Images
As we slowly made the trek toward the 2012 season, let's take a review of the 2011 campaign to judge who on the Dallas Cowboys deserves a new contract. Pretty straightforward right?
We know where the problems lie, such as the safety position and the defensive line. Better yet, if you were Jerry Jones, would you have re-signed linebacker Anthony Spencer or would you have allowed him the opportunity to go to another team?
What about safety Abe Elam or cornerback Mike Jenkins? Should Dallas have extended an offer to Elam to keep him and should Jones give Jenkins a new deal?
Judging off of 2011 statistics and other factors, here is a player from every unit who warrants a new contract.
Quarterback – Tony Romo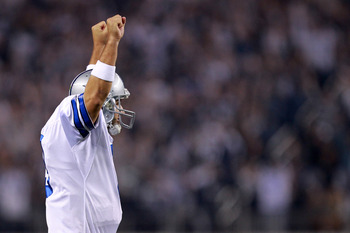 Ronald Martinez/Getty Images
Tony Romo is signed with Dallas through the 2013 season unless he's traded.
It's complicated.
At any rate, Romo deserves a new deal because he isn't going anywhere. The Cowboys haven't drafted his replacement and Tony is right in the middle of his prime. Romo threw for 31 touchdowns and over 4,000 yards last year. Judging by the stats, I think he deserves a new deal, right?
2011 Stats: 4,184 Yards, 31 Touchdowns
Running Back – Felix Jones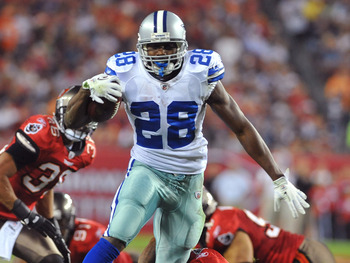 Al Messerschmidt/Getty Images
Felix Jones is the man on my radar who should get a new deal. He rushed for 575 yards last season with one touchdown on backup and replacement duty.
He's not a starter due to durability concerns but the Cowboys would be remiss if they allowed him to walk to another franchise.
Then again, they could easily draft his replacement next year once his contract runs out and be just fine.
But without the clarity of forethought the team cannot plan for a supposed future replacement.
Jones deserves an extension.
2011 Stats: 575 Yards, One Touchdown
Wide Receiver/Tight End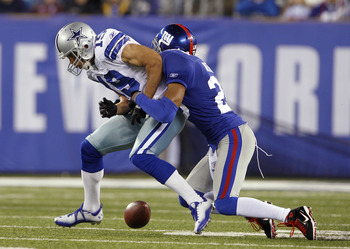 Rich Schultz/Getty Images
My answer is simply nobody. Witten is locked through the 2017 season, Austin's contract caused a mess and Dez Bryant's inconsistencies do not warrant a new deal.
Until somebody steps forward and steps out, I am ok with the status quo.
Offensive Line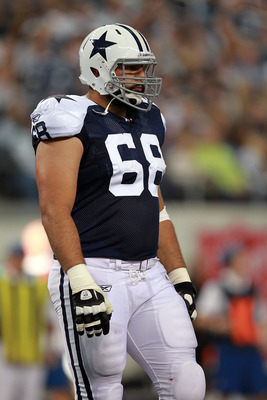 Ronald Martinez/Getty Images
Doug Free has a $32 million deal through 2014, Tyron Smith still has to prove himself, Phil Costa may not have a job soon and the rest of the crew are just as unproven as the young Smith.
Which player do you believe deserves a deal...because as I see it, the status quo is just fine.
Defensive Line – Sean Lissemore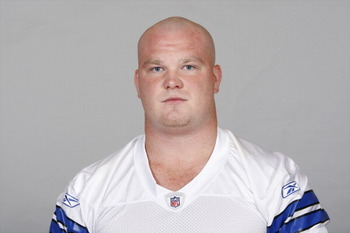 Handout/Getty Images
A lot of the talk surrounding the defensive line is of Sean Lissemore. He's in his third year and many believe that he'll have a breakout season in 2012.
He's still growing as a player, but based on potential and what others are saying, it may be time to extend him. Per his stats, defensive line coach Brian Baker said that Lissemore was the Cowboys' most productive player per snap.
I think its time for a new deal.
2011 Stats: 28 Tackles, Two Sacks
Linebackers – DeMarcus Ware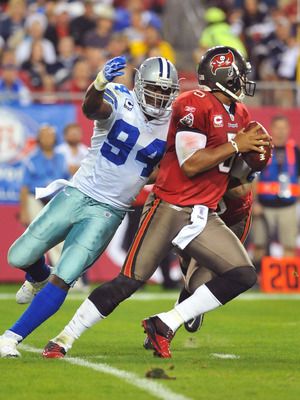 Al Messerschmidt/Getty Images
Linebacker Bruce Carter is coming along and Sean Lee is quickly emerging as one of the team's leaders. As the two of these men progress, DeMarcus Ware remains. He's static and strong.
In 2011, Ware had 19.5 sacks, which was a half sack away from tying a career high.
Ware has eight years of work on his legs and body and before he starts the slow slide down old man's cliff; he is deserving of one last big deal.
Jones should extend him, again. Especially if Ware has another teenage sack season.
2011 Stats: 58 Tackles, 19.5 Sacks
Cornerback/Safety – Mike Jenkins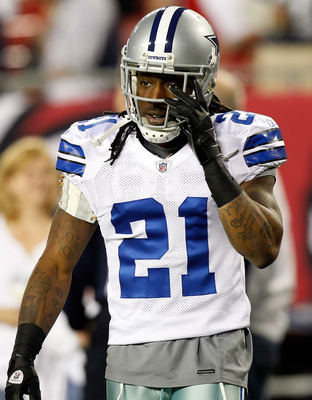 J. Meric/Getty Images
Mike Jenkins is the quick and dirty answer here. I've always been a Jenkins fan, even through his dismal 2010 campaign; I thought that he was still a good player.
He gained a lot of respect back by playing through injuries in 2011 and he feels slighted because Dallas chose to pick another cornerback and sign a new one as well.
I get it, he wants to be paid for his services and that neck and shoulder pain make it even worse.
Jones, give Jenkins his money. The team finally has the depth to fully compete, and allowing Jenkins to stew and fester may end up hurting the team in the end.
2011 Stats: 24 Tackles, One Interception, Eight Passes Defensed
Special Teams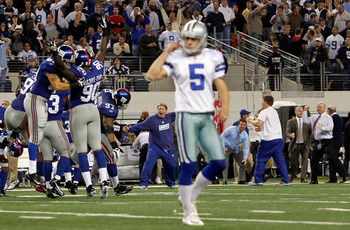 Tom Pennington/Getty Images
I love Dan Bailey and what he did for the Dallas kicking game in 2011. He was consistent and proved that he can provide the leg needed for the Cowboys in key spots.
The question now turns to 2012. Can Bailey provide the same service this season? I'm not sure but because of that uncertainty, I believe the team should wait to offer a new contract to him.
Keep Reading

Dallas Cowboys: Like this team?