St. Louis Cardinals: Is Matt Holliday Living Up to His Contract?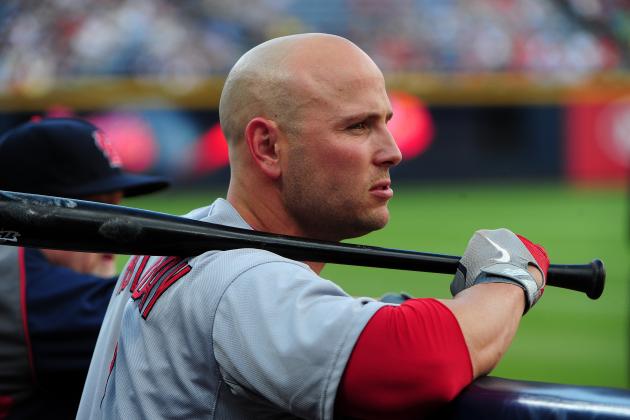 Scott Cunningham/Getty Images

In January 2010, St. Louis Cardinals left fielder Matt Holliday signed the biggest deal in team history.
Holliday would be a Cardinal for the next seven seasons, through 2016, and earn a total of $120 million.
After signing his big deal, Holliday became the virtual whipping post for many Cardinals fans.
Many have argued for ages that he is not "clutch" and hasn't performed well under his deal. Others argued that when they signed Holliday, Albert Pujols' departure was a sure thing.
Now two-and-a-half years into his contract, has Holliday lived up to his billing?
Begin Slideshow

»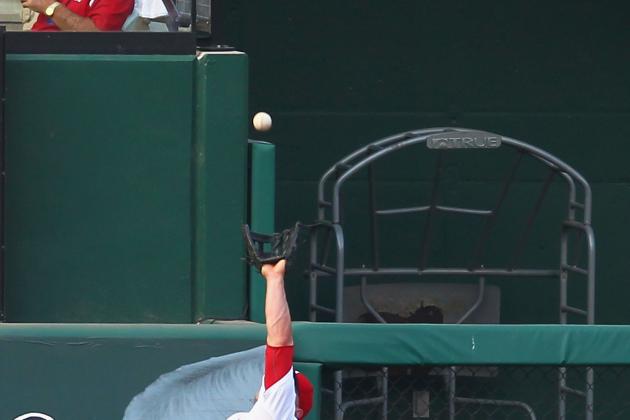 Dilip Vishwanat/Getty Images

This is likely Holliday's weakest area, but it's not as bad as many believe.
In three seasons as a Cardinal, including half of 2009, Holliday has committed only nine errors. Seven of those were fielding errors with only two throwing errors.
For two of three years, his kill percentage of 2.5 has been above the major league average of 2.3 percent. His career hold percentage of 62.5 percent is also in line with the 63.8 percent MLB average.
To explain, he throws out slightly more runners than the average outfielder, and 62.5 percent of the time, runners don't advance when the ball comes to him.
While his defensive numbers aren't amazing, they are better than many give him credit for.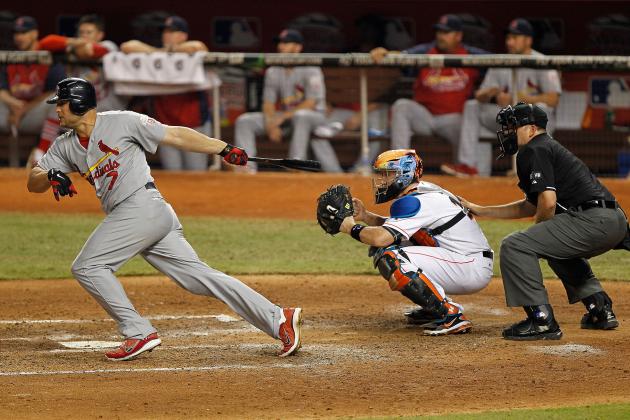 Mike Ehrmann/Getty Images

Matt Holliday hits the ball—and consistently.
His overall batting average as a St. Louis Cardinal is .312. Only twice in his career has he hit under .300. His lowest season average was .290.
He also manages to get on base consistently. As a Cardinal, he has compiled an on-base percentage of .392.
Whether he walks (193 as a Cardinal), hits (486) or gets hit by a pitch (22), Holliday does what needs to be done to get on base.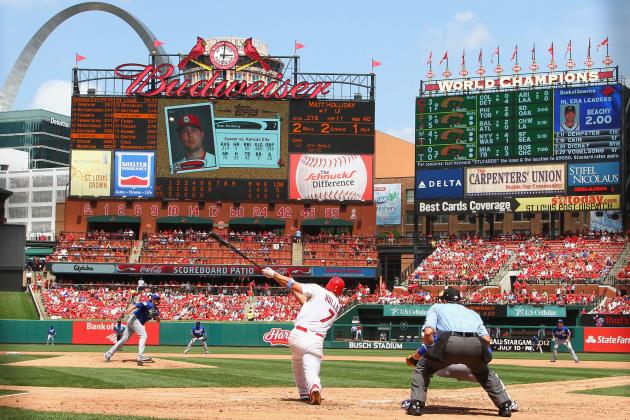 Dilip Vishwanat/Getty Images

Holliday's power numbers also show the effect he has had on the team, even while living in the shadow of Albert Pujols.
His overall Cardinals slugging percentage is .535. Combined with his OBP, that gives him an OPS of .927.
To date, Holliday has 75 home runs since he donned his first Cardinals uniform. That's an average of 25 per year.
They may not be Hall of Fame numbers, but they definitely show the role he plays on this team.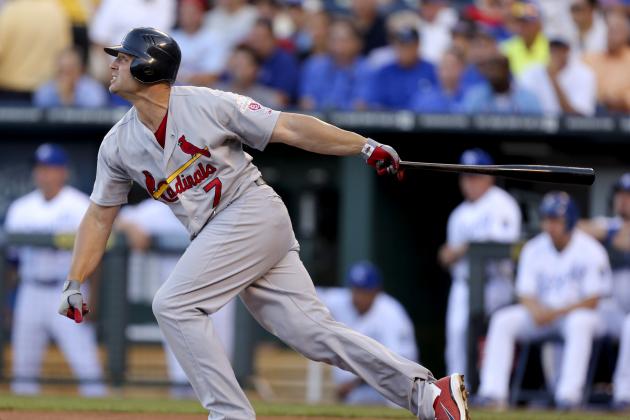 Ed Zurga/Getty Images

The phantom "clutch" factor is one that has long haunted Holliday.
His "clutchness" having been put into question for quite some time, St. Louis baseball columnist Bernie Miklasz shared a fantastic statistic this week regarding Holliday and the elusive "clutch" mystery.
I always hear Matt Holliday being criticized for 'clutch' performance ... as if there is a 'clutch' gene, which is silly to begin with. Since joining the Cardinals on July 24, 2009 Holliday ranks second in the majors in go-ahead RBIs and sixth in game-winning RBIs. Interesting.
That's a pretty interesting statistic. That has to be pretty close to the definition of clutch.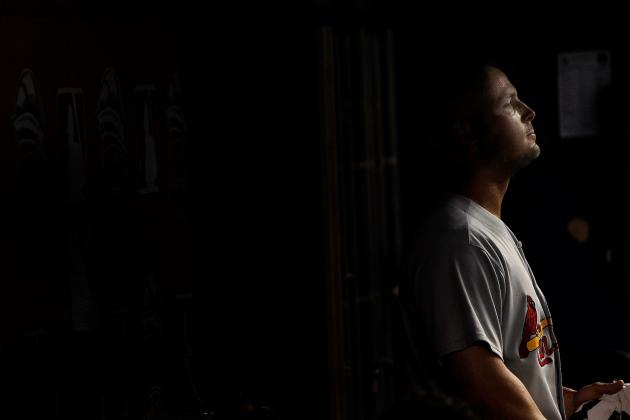 Mike Ehrmann/Getty Images

Holliday has for years been the master of the quality at-bat.
Like all players, he strikes out sometimes, but not as much as some might think.
That's 1,517 plate appearances with a total of 241 strikeouts (15.9 percent). That's less than twice in every 10 at bats. Sure, it's more than Stan Musial, Ted Williams or Joe DiMaggio, but no one expected him to be those guys. He was not signed with that expectation.
To put this in perspective, Mickey Mantle, whose number Holliday wears as a tribute to a fellow Oklahoma native, struck out 23 percent of the time. That's still pretty good company.
Has Holliday lived up to his contract? Definitely.