NBA Draft 2012 Grades: Detroit Pistons and Biggest Winners from Lottery
June 29, 2012

Elsa/Getty Images
The NBA draft is often a crapshoot, and a few teams definitely got lucky with their dice rolls on Thursday.
While several lottery teams made questionable selections, others struck gold by picking the perfect addition to their roster.
Look for the following teams to reap major rewards from their 2012 lottery selections.
Detroit Pistons: A+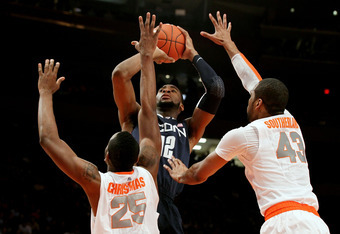 Jim McIsaac/Getty Images
Despite having the ninth selection, the Pistons may have gotten the best talent in the entire draft.
Andre Drummond is just huge (7'0", 280 pounds, 7'6" wingspan), and he's ridiculously mobile for a man of his stature. He's very raw offensively, but with his size and athleticism, he should be an elite defender and rebounder.
He's also the perfect complement to power forward Greg Monroe, who has been a rose among thorns in Detroit. Monroe averaged 15.4 points and 9.7 rebounds per game last season. With Drummond at his side, the Pistons will be able to destroy teams on the interior.
Of course, there's a reason Drummond fell in their laps at No. 9. His work ethic has come into question and he often took plays—and sometimes entire games—off at UConn. He's just 18 years old, though, so with some proper guidance and coaching, he could end up being a dominant force in the paint.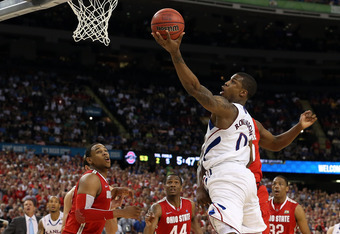 Jeff Gross/Getty Images
The Kings desperately needed a high-character player who can contribute immediately. They got exactly that in Thomas Robinson, who may be the most NBA-ready prospect in the entire draft.
Robinson is a freak athlete with amazing upper body strength and a good offensive skill set. He improved every year in college, and he will form an incredible duo on the glass with DeMarcus Cousins.
He's also a no-nonsense competitor who will be 100 percent focused from day one. That's not something you can say about anybody else on the Kings roster.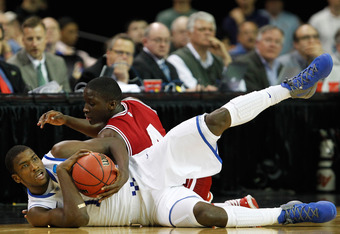 Streeter Lecka/Getty Images
Like Robinson, Michael Kidd-Gilchrist is a fiery competitor who goes all-out every second of every game. He's a born leader who will do whatever it takes to help his team win, be it scoring, rebounding, defending or any other aspect of the game.
He is the perfect pick for the Bobcats, who need to immediately move past last season's 7-59 debacle. They needed a player who could come in and change the culture of the team, and Kidd-Gilchrist will do just that.
He's got some holes in his game offensively, but with his maniacal work ethic, that shouldn't be much of an issue. Although he won't be much of a threat from the outside, he's an incredible athlete who will score plenty of points by flying up the wings on fast breaks.
Michael Jordan often gets ripped for his draft choices, but he made the perfect selection at No. 2.