Why Chip Kelly Should Never Leave the Oregon Ducks Program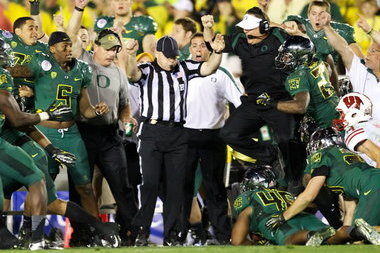 oregonlive.com
This photo is the primary reason why Chip Kelly should never leave the Oregon Ducks: college football is more fun than the pros.
There are other reasons why Kelly should remain at Oregon. We aren't naive, and do recognize that both the NFL money and status are powerful lures to successful college coaches, but there is much to love in the Oregon head coaching job.
Let's look.
Begin Slideshow

»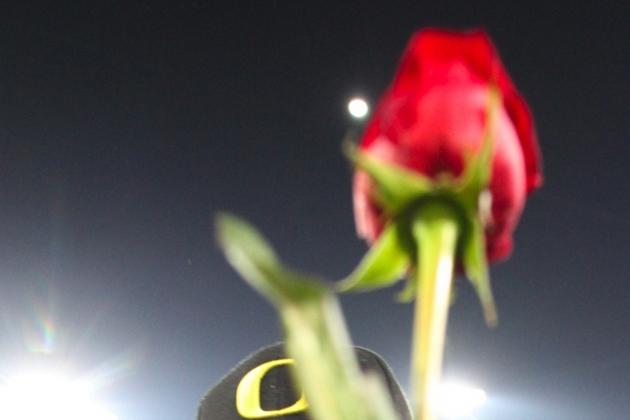 Tom Hauck/Getty Images

As long as Phil Knight (co-founder and chairman of Nike, Inc.) is happy, Oregon's athletic director is happy.
Chip Kelly has given Uncle Phil some of his happiest moments the past few years, and in spite of some bogus reports that suggest Kelly is on some sort of hot seat, he's not.
Athletic director Rob Mullens and Phil Knight know they have the best college football coach in America, and they will fight to keep him. The job is Kelly's as long as he wants it.
Harry How/Getty Images

Under Chip Kelly, the Ducks have taken tremendous strides.
National exposure, recruiting alongside the national powers, fans all across the country, expected Top 10 rankings—none of these things were on Oregon's radar until Chip Kelly settled in as head coach. The Ducks had dipped their toe in the national scene from time to time over the years, but now they belong.
It's how national powerhouses get built. Oregon may be the "nouveau riche" today, but so was Alabama at some point in its trajectory to the top.
But the Ducks aren't quite all the way there yet. There are still nonbelievers, especially among the old-school sportswriters and media personalities. People who think the Ducks are "cute" and "flashy."
True Oregon fans know that Chip Kelly's teams are far more than cute and flashy—that the Ducks thrive because of hard work and the "Win The Day" mentality.
If Kelly leaves tomorrow for greener pastures, that won't all go away. But wouldn't it be more satisfying personally to know that you were the main guy who took Oregon from nowhere all the way to the top of the heap?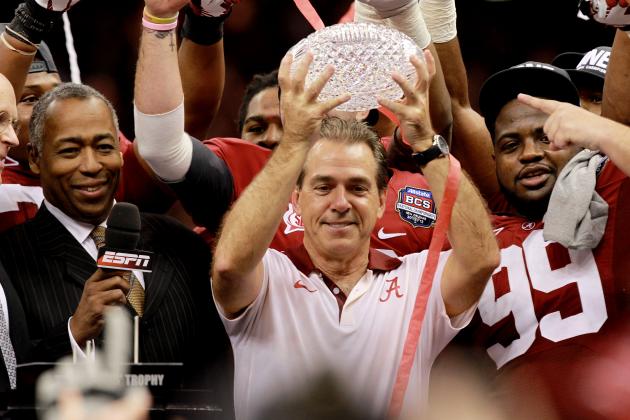 Ronald Martinez/Getty Images

Have you held up that trophy yet, Chip? You know, the one that says—at least for a day or for a year—that you were the best college football coach in America.
Winning the Pac-12 conference championship three straight years is a wonderful accomplishment. Some of the Duck old-timers don't care if Oregon ever wins the national championship; you won the Rose Bowl for them and that's enough.
However, there is still more to accomplish. Climbing up the ladder of success, constantly striving to be the best until you reach the summit; isn't that driving you?
I'm not presumptuous enough to tell you what Chip Kelly is thinking. But he has always struck me as a man that doesn't particularly like finishing in second place. I suspect he has goals in college football that he hasn't yet achieved.
Staying at Oregon with all the emotional and financial support he needs is the best road to accomplishing those professional goals.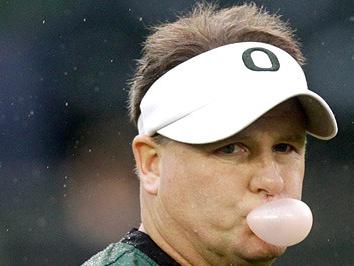 Chip Kelly is a young man compared to most of his peers in the college and pro head coaching ranks. He has plenty of time to do everything professionally he wants.
Some would say: "Take the money and run when you are a hot property." Certainly, timing is everything in life, but Kelly will always have opportunities because he is fundamentally sound.
Kelly has built a solid program from Mike Bellotti's foundation. He has handled disciplinary issues with clarity and strength. He has wooed and entertained the media. And he has been a sterling conference champion representative.
You have plenty of time, Chip.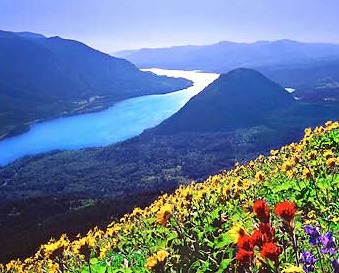 djensenphotography.com
Sometimes ambitious people think the grass is greener wherever they're not. But that is not always true.
Oregon is a special place at a special moment in time. Portland is one of the most vibrant cities anywhere in the country. Eugene has its own laid-back charm. The state has moved to protect its most beautiful natural resources. There are all sorts of outdoor opportunities.
I doubt that you have much time to explore, Chip, but if you are able to have a life outside football at all, there are worse places to live than Oregon.
Like Miami, for one.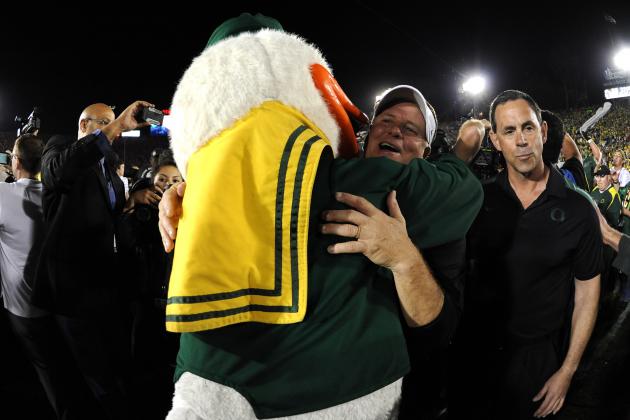 Harry How/Getty Images

Maybe Chip Kelly will find the love he now enjoys in Oregon in the pros, but maybe he won't. Perhaps his personal style and flair are more suited to college campuses than big cities with men in suits.
Love is difficult to find in this world. Once you've experienced it, you think you will always be able to find it again, but it doesn't always pan out that way.
If you are lucky enough to find love, you shouldn't throw it away.
Ever.