Benito Santiago: Former MLB Star's Niece Shows Serious Game, Strikes out 19
June 28, 2012

Benito Santiago's niece has serious game. 
The retired MLB journeyman has a very gifted niece, and she proved she has just as powerful a cannon as her famous uncle. 
Deadspin has a wonderful story of a young girl living up to the family legacy. 
The story comes form a report in the Syracuse Post-Standard and maintains that 11-year-old Nadia Diaz recently struck out 19 batters in a Little League game. 
Benito Santiago is famous for being able to gun down runners from his knees, and it seems a powerful arm and precise throws run in the family. 
Yes, she fanned 19 in a six-inning game, making the necessary question, how? She recorded all 18 outs for her team, but a batter reached first safely after a catcher dropped the ball on a strikeout, enabling her to finish with 19 K's.
Her team won, 1-0.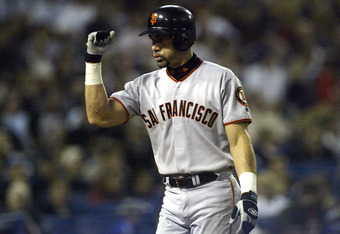 Stephen Dunn/Getty Images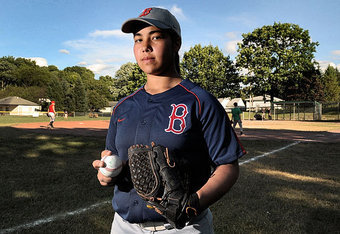 Her fastball sails at more than 60 mph, but she is more than just a power pitcher, as her arsenal includes a cutter, slider and change-up. If that weren't scary enough, she is working on a curveball. 
I would say she can wait on the 12-to-6 for the time being because she seems to be dominating just fine. 
On playing with boys, Diaz seems to be growing in confidence. 
It's fun. because the boys, sometimes, they think they're all that. But when I go up there and pitch, they go, whooo. It's a funny reaction.

There was a tournament at Cortland. They were like, 'Oh, a girl pitcher. We can so hit her. I got a little intimidated. But I gave it my all. And I struck a lot of them out. It was fun.
On her future in the sport, she is sold on baseball. 
I love it. This is something I want to do when I grow up. I don't like softball. It's like too girly. The ball is big. I like something challenging.
I have every confidence in Diaz to meet every challenge she sees fit to undertake. With a wide array of pitches at her disposal and MLB-blood coursing through her veins, there isn't much to stop her. 
The amazing part is she still has one more year of Little League eligibility left.
That's a whole lot of swinging and missing. 
Follow me on Twitter for updated awesome.