NBA Free Agents 2012: Which Veterans Should Take a Pay Cut to Play for Contender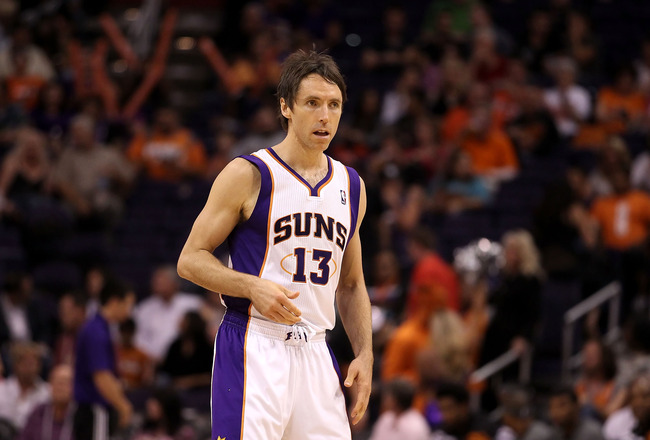 Christian Petersen/Getty Images
There comes a point in a player's career when they only have a finite amount of time left to play in the NBA. At that point, certain things like money may take a back seat to winning. After all, most high-profile NBA players have made more money than they'll ever be able to spend.
However, the regret of not being able to hoist the Larry O'Brien Trophy may stick with them for the rest of their lives.
At that time, it's worth it for players to take less money if it means a greater chance at an NBA championship. Here are seven players in such a predicament, where the value of winning an NBA championship should be greater than the value of a few more dollars that they'll never be able to spend.
Marcus Camby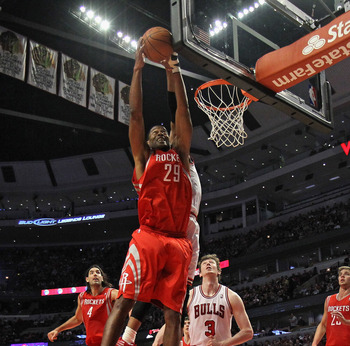 Jonathan Daniel/Getty Images
Despite playing 16 years in the NBA up to this point, Marcus Camby has yet to win an NBA championship. That's not an indoctrination on Camby, because he has been—and is—a heck of a player. But facts are facts, and now is the time for Camby to make a run at the Larry O'Brien Trophy.
Camby won the NBA's Defensive Player of the Year award in 2006-07, and despite his many years in the league, he still displays the defensive skills that won him the award. On top of that, he'll still provide good rebounding to a contending team as his total rebound percentage this past season (22.3 percent) is actually higher than his career average (19.2 percent).
It's not like Camby hasn't cashed in on his talents either. He made $9 million last season and has made $119 million throughout his career, so money should not be a problem. At this point, what Camby needs more than money is a ring. The best way for him to get it is to take a pay cut and sign with a contender.
Ray Allen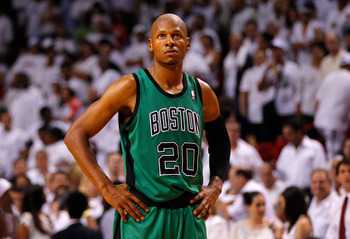 Mike Ehrmann/Getty Images
There were rumors reported today from Adrian Wojnarowski of Yahoo! that Allen was considering signing with the Phoenix Suns. That's the last thing Allen should do. He needs to sign with a contender to give him another shot at his second NBA title.
Allen is still an excellent shooter, and he can provide a spark to a contending team. Over the last five years, Allen has a three-point percentage of .409, including .453 this past season, showing that Allen's still got his sweet stroke.
According to Wojnarowski, the Celtics, Knicks and Heat are all potential suitors for Allen, along with the aforementioned Suns. Allen needs to bite the bullet and sign with one of those contenders and spurn the Suns, even if Phoenix offers him more money.
Allen's undoubtedly got enough money at this point. Besides, if he ever needs more, he can team up with Spike Lee again because He Got Game is still an all-time favorite.
Jason Kidd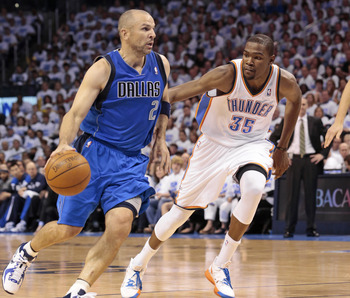 Brett Deering/Getty Images
Kidd won his one and only NBA title with the Dallas Mavericks in 2010-11. Now an unrestricted free agent, Kidd needs to sign on with a contending team to get a chance at his second NBA championship.
Despite a career low in minutes-per-game in 2011-12 (28.7), Kidd still brings a lot to the table. While his days of being a starting point guard may be behind him, Kidd can provide a lot off the bench. He obviously knows how to run an NBA offense, and his production may go up in a reserve role because he'll be playing many of his minutes against backups.
There's got to still be value in signing Kidd, especially for the right team. It just might require Kidd taking less than market value. But given his age and experience, that's something Kidd should definitely do.
Antawn Jamison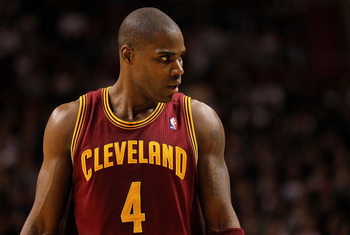 Mike Ehrmann/Getty Images
One thing Jamison has always done well, and still does well, is score. He's averaged 19.5 points per game throughout his career, including 17.5 points per game for the Cleveland Cavaliers in 2011-12. That type of spark off the bench could really help a contending team.
Jamison could be in the mold of Jason Terry, who didn't start games for the Mavericks during their championship run, but certainly finished them.
With only six trips to the postseason in his 14 seasons, time is running out for Jamison to get a chance at a ring. Now is his chance to make a final push for that championship, and he shouldn't hesitate to do it.
Jason Terry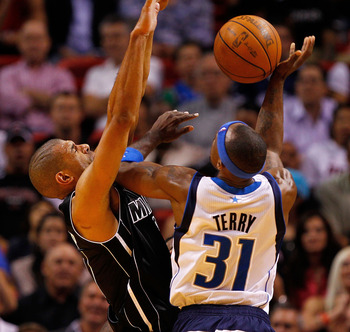 Mike Ehrmann/Getty Images
Terry was mentioned in the last slide as somebody Antawn Jamison should model his game after. But, the real Jason Terry is also an unrestricted free agent, and he could be a good acquisition for a contending team.
Terry's obviously experienced in big situations from his time with the Mavericks, and he's also well versed in coming off the bench and providing a spark. Those are attributes that would fit well with a title contender.
After making the playoffs with the Mavericks for the last eight years, Terry shouldn't sign with a non-contending team to make a little more money. He needs to end his career in a city where he's got a shot at winning another ring.
Andre Miller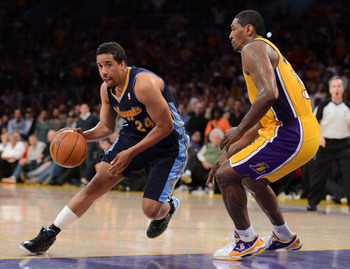 Harry How/Getty Images
Miller's always been an underrated player. He's been one of the better point guards since he entered the league in 1999-00, yet he's rarely mentioned that way.
Miller came off the bench for Denver last season, but he still managed to average 6.7 assists per game. That type of production is needed off the bench for a contending team
At 36-years-old, Miller doesn't have many years left to win a championship. He needs to choose wisely this offseason, even if it means taking a pay cut to find a contending team.
Steve Nash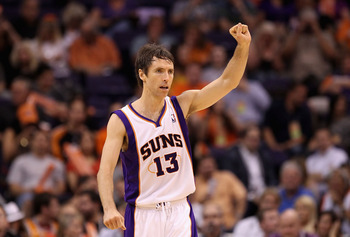 Christian Petersen/Getty Images
It's hard to believe that Steve Nash has never won an NBA championship. He came close three times, making the Western Conference finals in 2004-05, 2005-06 and 2009-10, but he could never quite get over the hump.
You know Nash is a Hall-of-Fame player, indicated by his eight All-Star game selections and two MVP awards. He's also still very productive, averaging 14.2 points and 12.2 assists in 2011-12. But now that Nash is a free agent, he needs to make a run at his first NBA title.
Although, despite his need for an NBA title, Nash said in a recent ESPN Radio interview, that he feels like money equates to respect to an extent.
"I definitely feel I want to be validated monetarily to an extent...It's still very important. I think money in many ways represents respect. For example, if you sign with a team and take half or less money, six months later they trade you. It has to be one of the factors. It's not everything but it is important and will be one of the factors involved.''
Keep Reading