Germany: What Lineup Decisions Caused the Germans to Falter Against Italy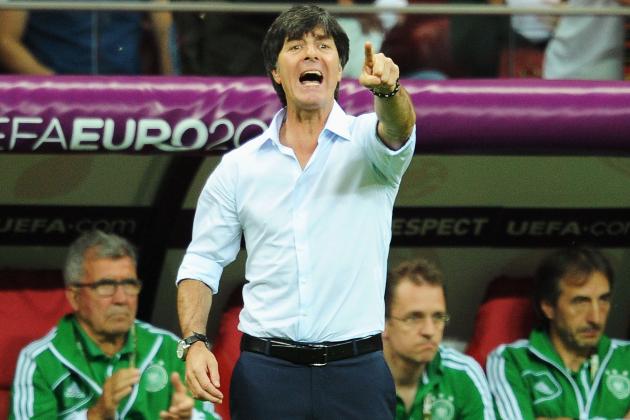 Christopher Lee/Getty Images

After a very intriguing semifinal match, Germany will not be featuring in the final match against Spain.
Italy took the lead in the 20th minute with a header from Balotelli from a great Cassano cross. He used some great trickery to get through three German defenders and play in a nice cross.
Then in the 36th minute, Mario Balotelli scored another goal on the counter attack thanks to a nice ball from Riccardo Montolivo.
Germany found themselves in a deep hole for the rest of the match.
In stoppage time, the Germans found themselves with a penalty, and Özil put away that penalty with finesse then quickly grabbed the ball to continue play.
In the next minute of play, the German goalkeeper, Neuer, came forward to try and help, but nothing could be salvaged.
The Italian players broke out into celebration with the blow of the referee's whistle.
There were a few aspects of Germany's lineup that seemed to hinder the Germans from doing well in this match.
So, here are the players that should or should not have started or even played in this match.
Begin Slideshow

»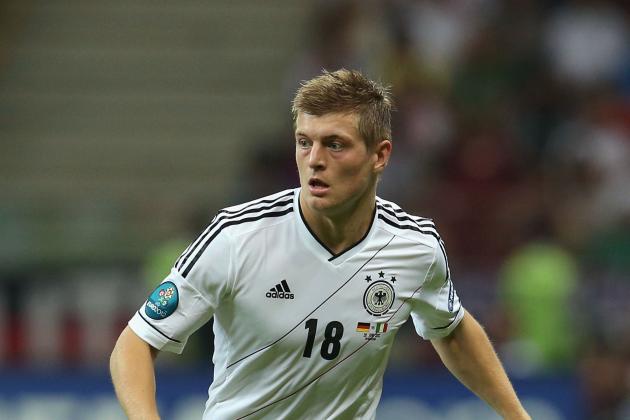 Joern Pollex/Getty Images

Contribution in match: Kroos played the full 90 minutes along with the whole period of stoppage time.
What his contribution should have been: Kroos should have come on as a substitute.
Reasoning: The fact that Toni Kroos started the match in the right wing position came as a surprise to me. This is one of the reasons that Germany wasn't able to get as effective an attack going as they usually do.
Toni Kroos is a natural midfielder, not a winger. If Kroos was to start, he should have started in a more central position.
Germany should have started a winger instead and then brought on Kroos to replace one of the midfielders who might have been struggling to augment the level of their attack.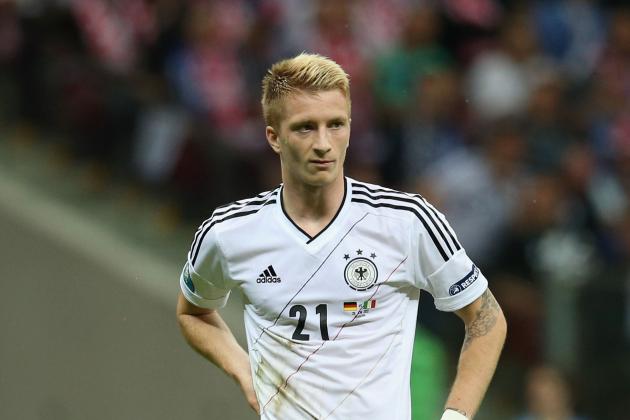 Joern Pollex/Getty Images

Contribution in match: Reus came in as a halftime substitute for Podolski.
What his contribution should have been: He should have started the match and been subbed out at some point in the second half if he was struggling.
Reasoning: Marco Reus came off of a great quarterfinal match against Greece, scoring one of the four goals to send them to the semifinals. This should have been enough to let him keep a starting spot. With that goal, his confidence must have increased.
He could have also have added depth on the right wing from the beginning of the match. Toni Kroos started there and moved to a central position which wouldn't allow the Germans to really utilize their right side as efficiently as they could have if they had a true winger.
If Reus were to struggle at any point, he could have been subbed out for any of Germany's attacking talents.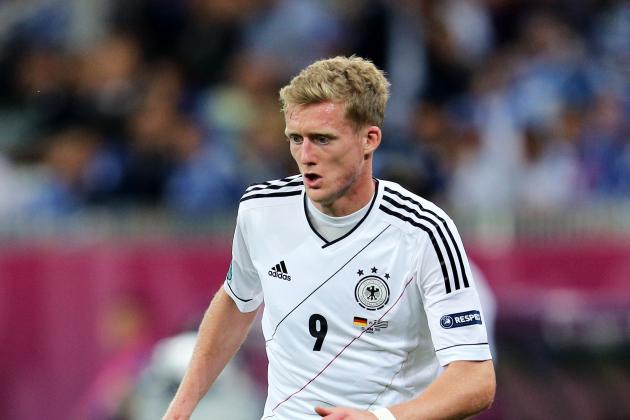 Joern Pollex/Getty Images

Contribution in match: Schürrle did not play in the semifinal match.
What his contribution should have been: Schürrle should have come on as a second half substitute.
Reasoning: André Schürrle was another player who had a pretty good match against Greece. He didn't score any goals, but he was quite effective on the left wing.
In this semifinal match, I think that he should have come in for Kroos at some point. Then he could have switched to the left wing and Reus could have came to the right side.
With this, you have a left winger who is known for humiliating full backs. He could have added an attacking push for the Germans when they didn't have it towards the end.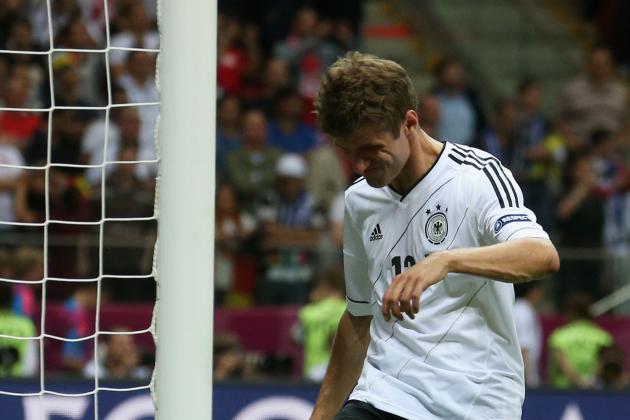 Joern Pollex/Getty Images

Contribution in match: Muller came in the match as a second half substitute for Jérôme Boateng.
What his contribution should have been: Muller should have started this match, or he should have come in for Toni Kroos in the second half.
Reasoning: Thomas Muller is one of Germany's more talented attackers, so his absence in the starting lineup startled me. He ended up coming in for Boateng, the right back of the lineup.
He didn't start in the quarterfinal either; he came in as a substitute in the second half for Schürrle.
Muller is a talented winger and has been playing good football so far in the tournament. Despite the fact that he hasn't scored yet, he still adds a lot to the German attack.
He is a big part of the team, and he needs to be present from the beginning.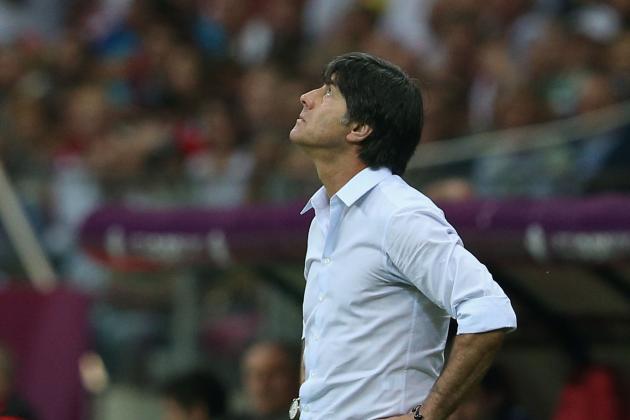 Joern Pollex/Getty Images

All the other players that weren't mentioned in this slideshow deserved their starting spot or contribution.
The only thing is that they didn't play the same level of football that they usually do. The German defense was just scrambling against Italy, and there was just nothing they could do.
After this loss, Germany has some work to do, and maybe with this, they can do even better in the 2014 World Cup in Brazil. Germany is full of young talented players who have great futures ahead of them.
This semifinal loss is one of the bricks that will help to build this team back up. Much more is to come for this team in the future.