Well, I didn't see this one coming.
Italy shocked the Germans 2-1 at Thursday's European Championships semifinal behind two first-half goals by Mario Balotelli, of all people.
After just about everyone picked a German win—and quite a few people were picking them to win the whole tournament—they instead shockingly dropped to an inspired Italian side. And so the natural question must be asked:
What can Germany learn from this?
Don't Tinker Too Much With the Lineup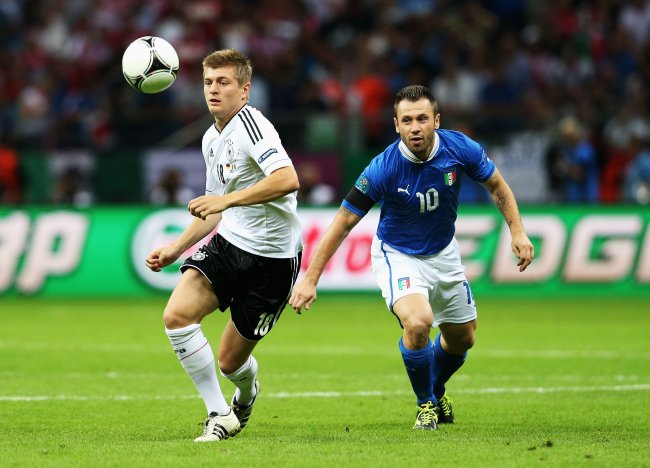 Joern Pollex/Getty Images
Joachim Löw has a lot of talented players to throw into the lineup, and you can't blame him for occasionally experimenting with a different lineup.
But at the end of the day, go with what works. And for the majority of this tournament, starting Toni Kroos on the right wing hasn't worked, because Löw experimented with the notion for the first time on Thursday.
Why?
Kroos isn't a natural winger, he's a central player. He doesn't bring a lot of pace up the side. He's an excellent player, but in that role for the first time in the entire tournament?
I don't think so.
For a while, it seemed as though Löw was pulling all the right strings (even if I thought Lukas Podolski didn't give the German side very much and was given too much playing time). But you wonder if all that tinkering eventually affected Germany's cohesion and chemistry against Italy.
Some tinkering is necessary. But there is a limit, and I think Joachim Löw surpassed it in this tournament.
Play Defense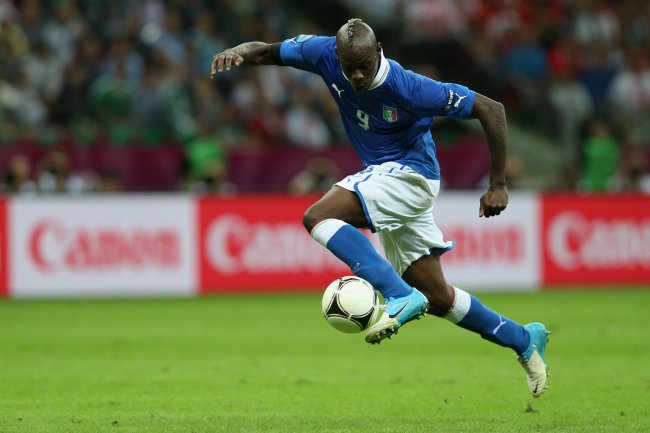 Joern Pollex/Getty Images
This seems obvious enough, but the Germans were surprisingly vulnerable in the back line for most of this tournament, though the German attack and a perhaps a bit of luck here and there made it a moot point.
It was most certainly not a moot point against Italy.
The first goal given up was a horrible defensive effort out wide, as Antonio Cassano spun through two defenders before chipping a lovely cross onto the head of Mario Balotelli. Simply unacceptable.
On the second goal, the German back line essentially forgot Balotelli existed, and Riccardo Montolivo sent a long ball over the top of the Germans and Balotelli smashed a perfect finish into the net. It was an inexcusable lapse by the German defense, especially against a player like Balotelli, always dangerous.
The Germans are fun to watch, with a lot of young talent in the midfield and attacking positions. But if they don't shore up the defense, a fun team to watch is all they'll be.
Avoid Italy at Major Competitions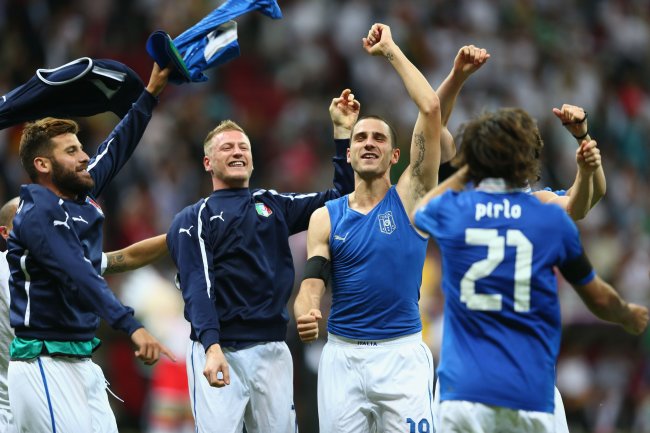 Michael Steele/Getty Images
I kid, I kid.
But Italy is now 4-0-4 against the Germans in major competitions. You wouldn't blame the Germans for shuddering a bit at the thought of the Azzurri.
Hit me up on Twitter—my tweets are more accurate than Spain's passing.