Big Weekend Preview of Euro 2012 Final, Wimbledon and Other Can't Miss Events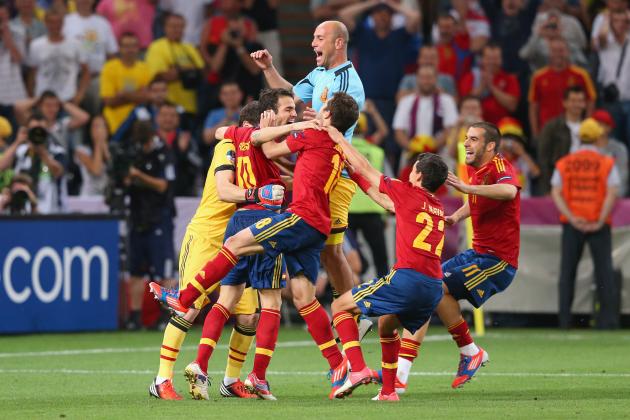 Alex Livesey/Getty Images

So, about soccer.
Do you like it yet?
Have you seen enough pre-match crooning and sliding goal celebrations and big-time finishes to appreciate what we're getting fed by ESPN, seemingly 24/7? The mothership of sports networks has certainly gone all in with its coverage of Euro 2012, and the play itself has justified all the hype.
Regardless of your thoughts, it sure beats debates over regular season baseball, NFL fluff news and other summertime sports filler.
But now it's coming to an end. Sunday is the finals of Euro 2012, and without a doubt, it's the highlight of the weekend, as you'll now see.
Sorry, Tour de France, you're not going to make the cut here.
Begin Slideshow

»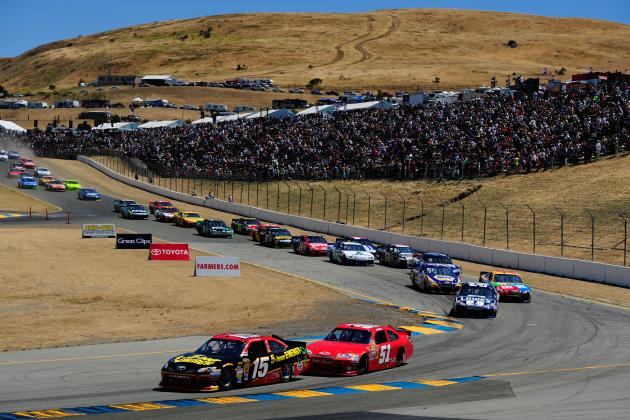 Robert Laberge/Getty Images

When: Saturday, 6:30 p.m.
TV: TNT
Why You Should Watch
Every sport is better when played under lights, and NASCAR is no exception.
Instead of a Sunday-morning salute to horsepower, we get a prime-time show a day early. Hard to argue with that, even if the Kentucky Speedway's 1.5-mile oval is rather boring when compared to the road-course awesomeness fans were treated to a week earlier.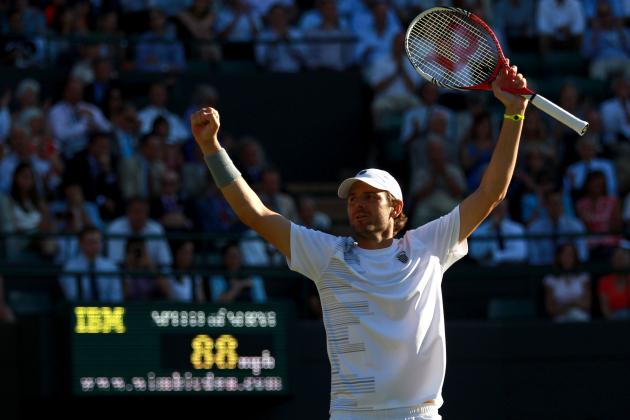 Clive Brunskill/Getty Images

When: Friday and Saturday
TV: ESPN
Why You Should Watch
Call me a nerd, but just tune in for the grass—the fresh, pretty and not-yet-completely-dead grass found only in the tournament's early rounds.
The players' feet haven't completely trampled the coolest surface in sports into a pile of brownness, so you've got that going for you.
Oh, and it's also tennis' premier event, as well as one of the best sporting events of the year.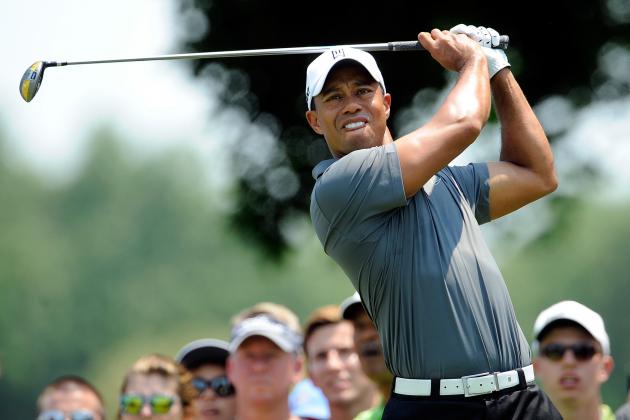 Patrick McDermott/Getty Images

When: All weekend
TV: Golf, CBS (Saturday and Sunday)
Why You Should Watch
Because of Tiger.
Yup, that should be enough. Tiger is King, and if he stays in contention, fans' remotes will invariably find their way to this tourney.
A win here would even help us forget how abysmal his final round was at the U.S. Open...well, maybe not forget it entirely (it was that bad, after all), but at least make it a tad less sour.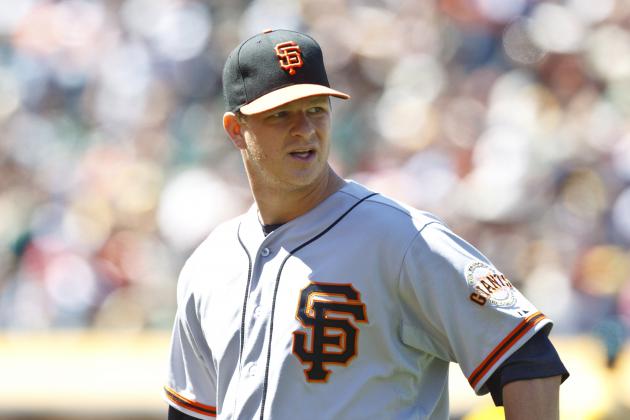 Jason O. Watson/Getty Images

When: All weekend
TV: Local affiliates
Why You Should Watch
I picked Giants vs. Reds, because, well, I'm a Giants fan who lives in the Bay Area.
But a matchup between two playoff contenders is not the only reason to watch: The Giants pitching staff is on an historic roll; it enters Friday night's contest against the Reds having tossed four consecutive shutouts (first time in franchise history), including Madison Bumgarner's one-hit gem Thursday in game one of the series.
I'll be watching, but that doesn't mean you should. Your team is playing this weekend, too—isn't that reason enough to tune in?
As much as I bash this lull when there's no other big sport going on besides baseball, it's not all bad. I love baseball and you should too.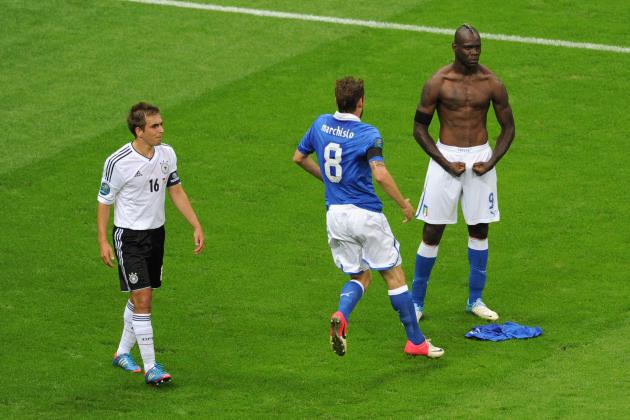 Michael Regan/Getty Images

When: Sunday, 2:45 p.m. (ET)
TV: ESPN
Why You Should Watch
The tournament has exceeded expectations so far and turned lackadaisical soccer fans (including yours truly) into ones who can get into the action (even if we don't know all the players).
So before we embark into the summer slowness, why not take in the final, which will blow up Twitter and be the talk of the entire sporting world?
Italy, Spain and the National Stadium in Poland—all beamed into your living room.