2012 NBA Mock Draft: Last-Minute 1st- and 2nd-Round Predictions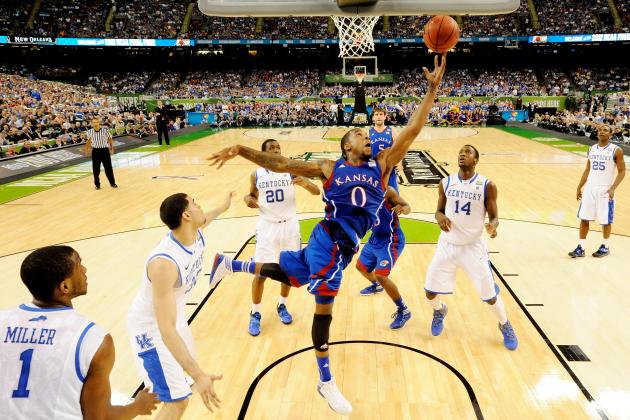 Pool/Getty Images

After hours of scouting, evaluating tape and seeing players' NBA stocks rise and fall, I feel confident in my analysis of each prospect in this mock draft.
This is not based on what I, or others, have heard.
This is solely based on what would be the best move for each team.
Here is the first round, with explanations, followed by the second round in list form...
Begin Slideshow

»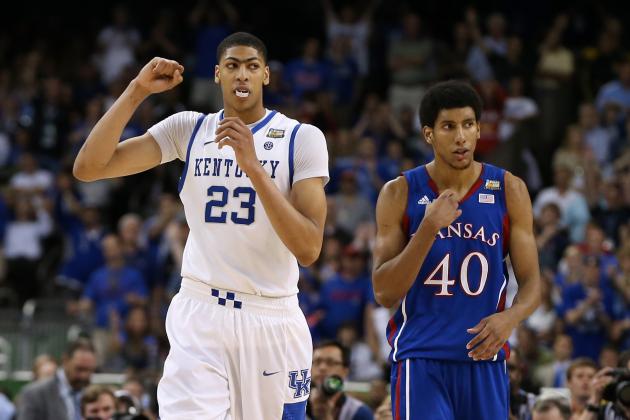 Jeff Gross/Getty Images

Davis will give the Hornets an instant boost on the defensive end, and as he matures, should develop into a legitimate offensive threat out to 15-18 feet.
Even bigger, the addition of Davis could boost New Orleans as a high-profile destination for future big-name free agents who want to play with him.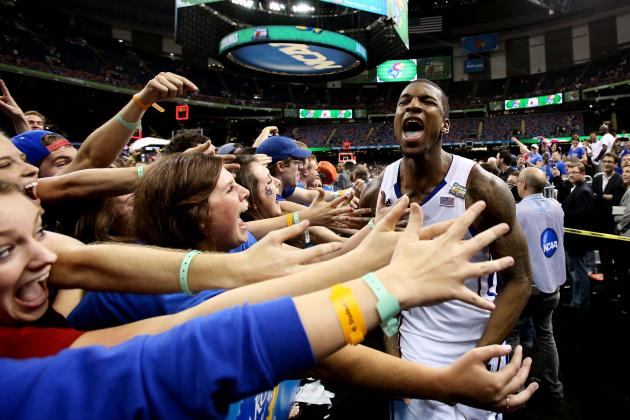 Jeff Gross/Getty Images

While the Bobcats could use players at almost any position, Robinson is the player most ready in this range to come in and produce at a high-level quickly.
Pairing Robinson with Bismack Biyombo will allow him to focus more on helping Charlotte on the offensive end more to start.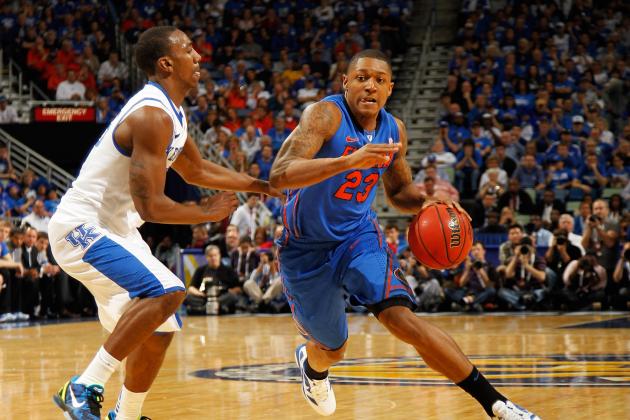 Chris Graythen/Getty Images

Contrary to his one year college shooting percentages, Beal is one of the top shooters in this draft and should show it with John Wall opening up space on the floor for him.
A solid defender and ball-handler already, look for Beal to be the real future star in Washington.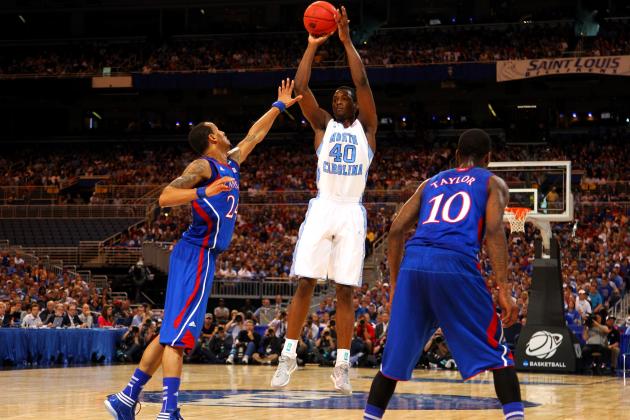 Dilip Vishwanat/Getty Images

Barnes will provide an instant offensive threat to pair with Kyrie Irving out on the perimeter.
His ability to score with his jumper or at the basket will make him a tough matchup for many defenders, and will also make it tough for defenses to key on Irving.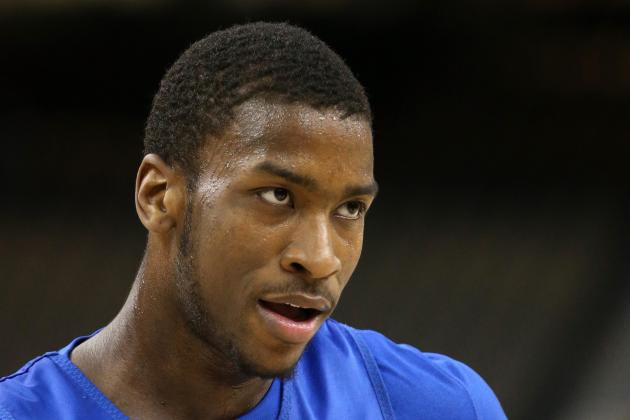 Ronald Martinez/Getty Images

Kidd-Gilchrist will be a nice addition to a developing Kings team, and his ability to defend on the perimeter should be able to take some pressure off of DeMarcus Cousins to act as a help defender too often.
In a few years, he may develop into a legitimate NBA offensive threat.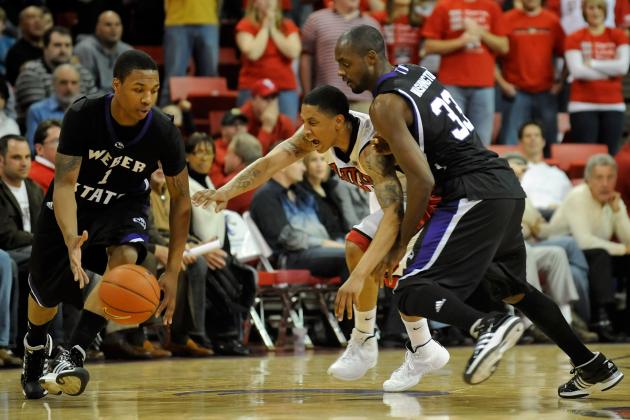 Ethan Miller/Getty Images

With Portland seriously in need of point guard help, they will reach a bit to take Lillard here. More scorer than distributor, Lillard will need to show that he can be effective as both without being the team's primary option.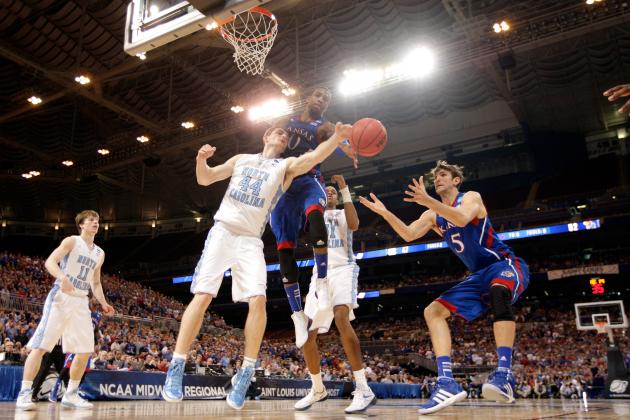 Andy Lyons/Getty Images

With Andrew Bogut coming off of an injury and Jeremy Tyler and Andris Biedrins as possible backups, the Warriors look to take the more polished of the first-round big men in Zeller.
Zeller's rebounding and ability to get out in transition should be a big lift for the Warriors.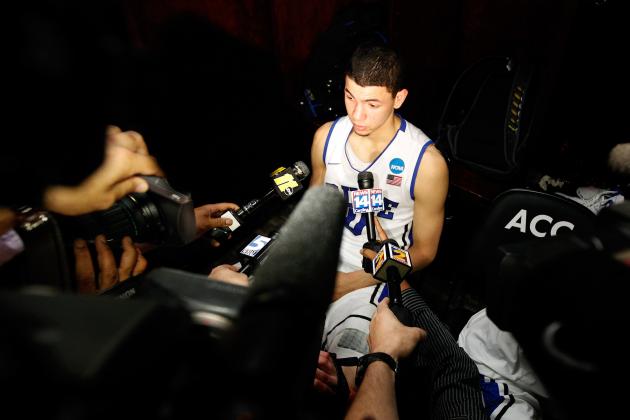 Streeter Lecka/Getty Images

With likely first choice Lillard off the board, the Raptors turn to Rivers, who should provide a scoring lift to the anemic Toronto offense.
With Jonas Valanciunas likely to be here next season,the Raptors look for backcourt help and Rivers could eventually become their future point guard.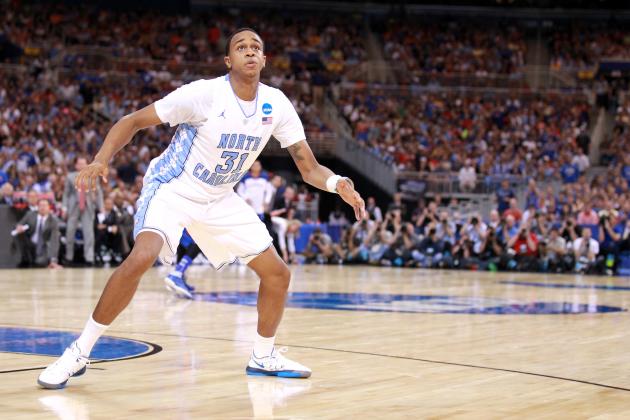 Andy Lyons/Getty Images

With Zeller gone, but Drummond possibly still available, the Pistons will go for the known quantity.
The combination of Henson and Greg Monroe will instantly become one of the more formidable in the Eastern Conference and should be a solid foundation for the Pistons to add new pieces around.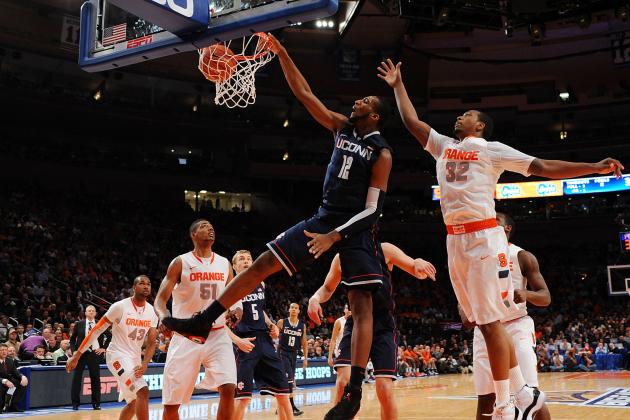 Michael Heiman/Getty Images

Though there are obviously other areas the Hornets could look to fill, having Drummond fall to them here is too much for them to pass up on.
The combination of Davis and Drummond could be the best in the NBA three or four years down the road—assuming Drummond develops as he should.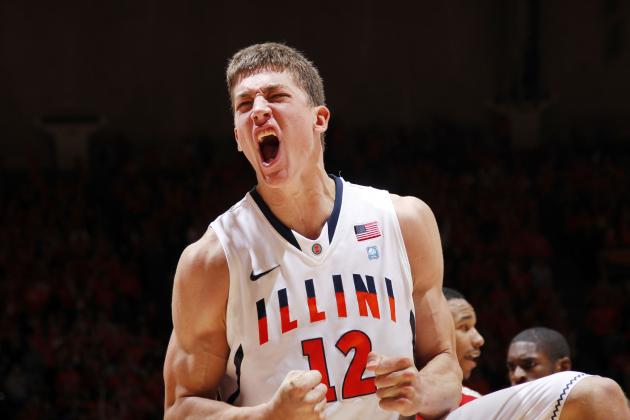 Joe Robbins/Getty Images

Having found their point guard for the future at No. 6 with Lillard, the Blazers turn their attention to their hole in the middle and take the best available option: legit seven-footer Meyers Leonard.
While raw, with the right coaching Leonard can turn into a longtime contributor.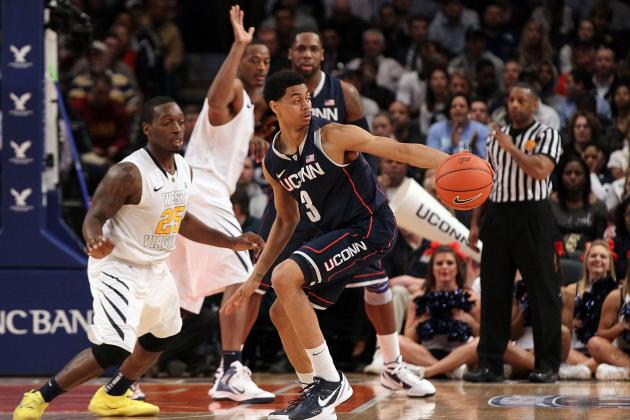 Jim McIsaac/Getty Images

With Leonard, Zeller and Drummond all gone, the Rockets turn to the best available option on the board. Lamb could be the replacement for the one-dimensional Kevin Martin and should help the Rockets on the offensive end fairly quickly.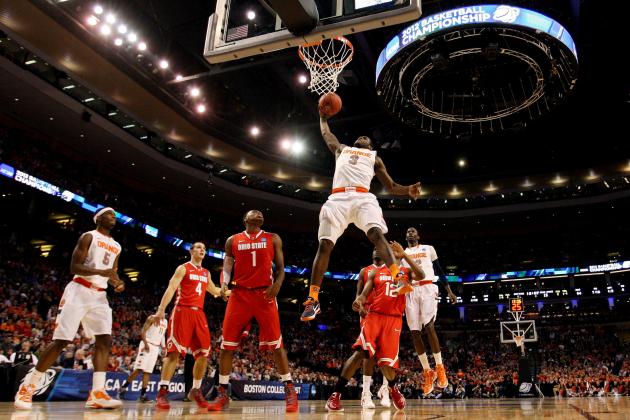 Jim Rogash/Getty Images

Despite all of the smokescreens being thrown around, Waiters falls down to the top of his actual draft value.
With Phoenix looking for help at almost every position, Waiters will be able to fill in nicely in the backcourt rotation immediately.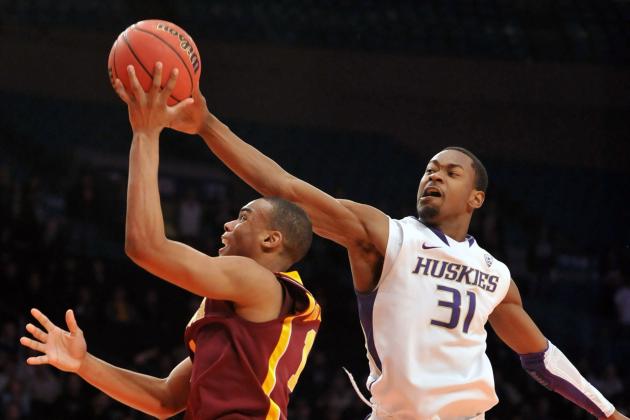 Jason Szenes/Getty Images

Having traded back to the end of the lottery, Milwaukee took itself out of the running for one of the big men they no doubt covet, but they can get the knockdown shooter they also need.
With Brandon Jennings and Monta Ellis on his side, Ross should be able to get the right spacing he needs to get his shot off.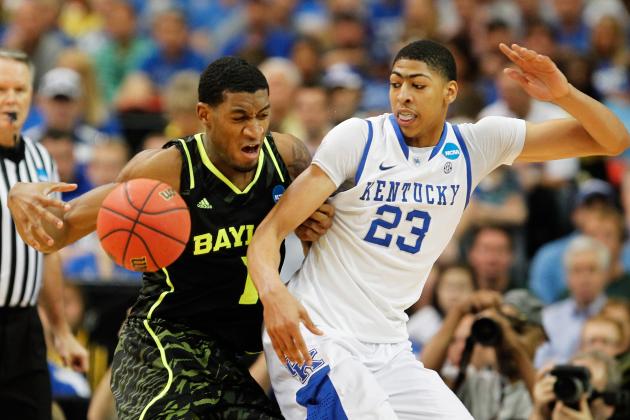 Streeter Lecka/Getty Images

With Elton Brand's Sixer career nearing its end, the ultra-talented but raw Jones may be the type of risk worth the 15th pick.
With the correct coaching, Jones could become a dominant player on both ends of the floor, and even at his floor, he will still be a valuable contributor.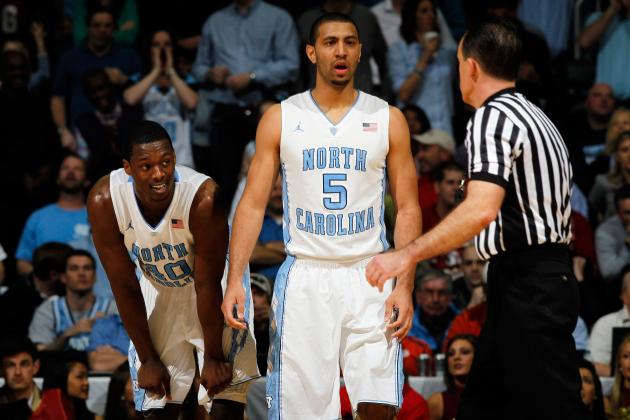 Kevin C. Cox/Getty Images

The Rockets are assuming that Goran Dragic won't be back, and Kyle Lowry is being dangled as trade bait, so the need is there for a point guard, and Marshall may be the best pure point in the class.
Whatever the Rockets look like next year, Marshall will make the team better.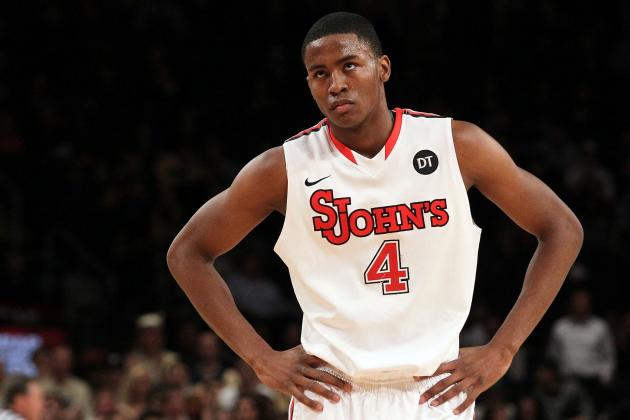 Jim McIsaac/Getty Images

A year removed from their championship, the Mavericks are desperately in need of some young talent, and Harkless certainly fills that need. Very athletic, with the ability to play inside and out, Harkless could be one of the best in this class 10 years down the road.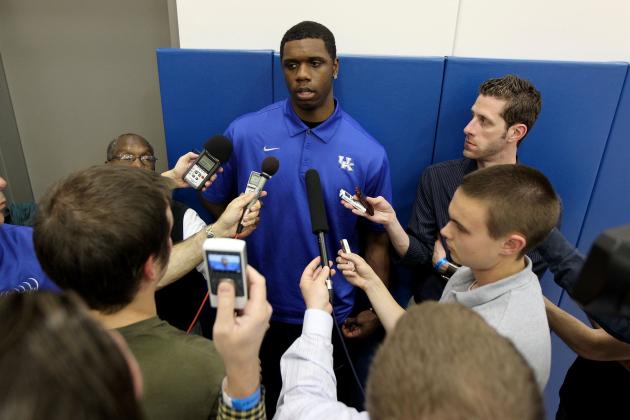 Andy Lyons/Getty Images

This could turn out to be one of the best value picks in the draft, and the Houston culture plus Kevin McHale may be what Jones needs to fulfill his potential.
Immediately, he will give the Rockets the toughness at the power forward position that Scola lacks.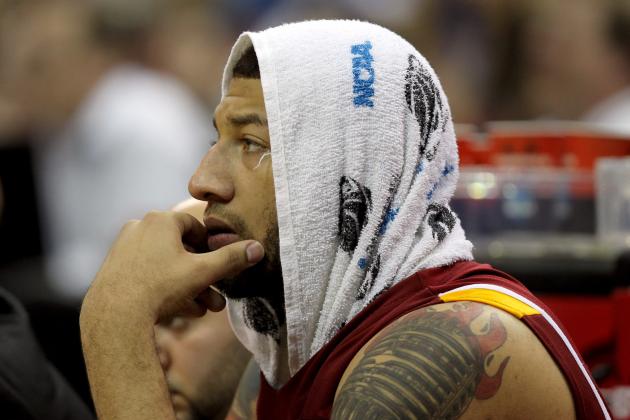 Jonathan Daniel/Getty Images

With the Dwight Howard and coaching situations still up in the air, the maturity of White should be exactly the kind of thing that new GM Rob Hennigan needs to start off his new position.
White is not great at anything in particular, but he is good at many and should be a valuable addition whether Howard is there or not.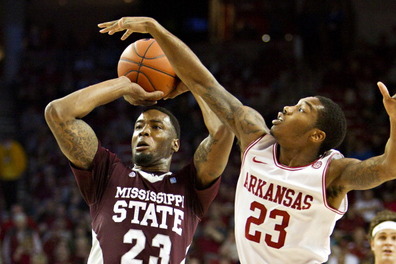 Wesley Hitt/Getty Images

Athletic big man Arnett Moultrie should fit in well with the Denver style of play, and his lack of any real post skills shouldn't hinder him in the Nuggets' offense (see Faried, Kenneth).
If Moultrie and Faried are on the floor, what the team lacks in skill will be made up with lots of rebounding and athletic play.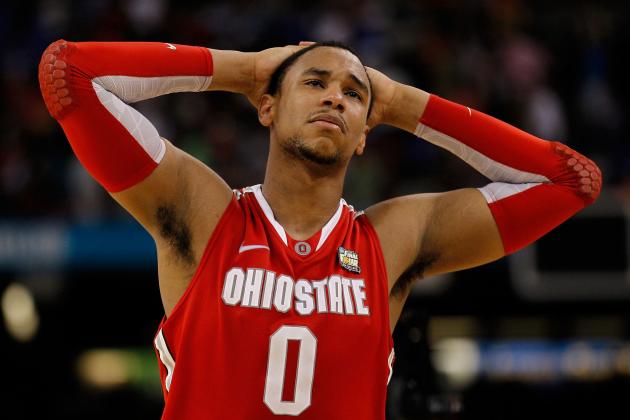 Chris Graythen/Getty Images

Back issue or not, Sullinger is the most skilled big man in this class, and if, as I assume, the issue is manageable, Sullinger will be the steal of this draft. He will be an instant upgrade for the Celtics in the low post.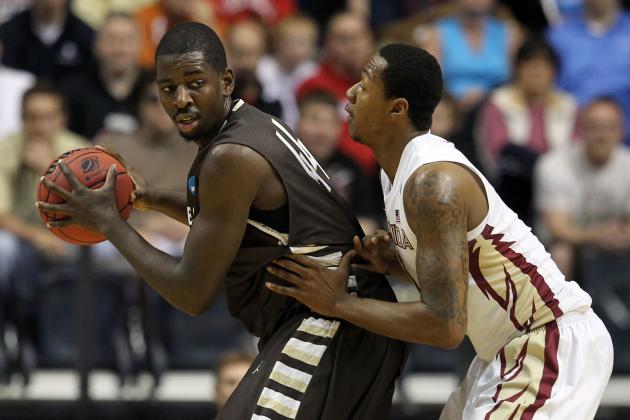 Jamie Squire/Getty Images

Yes, they just took Sullinger the pick before, but Nicholson is too much of a talent to pass up. He has a better ability than Sullinger to step out and play in the high post or perimeter, so it would even be possible to play them both together.
Too much value to pass up here.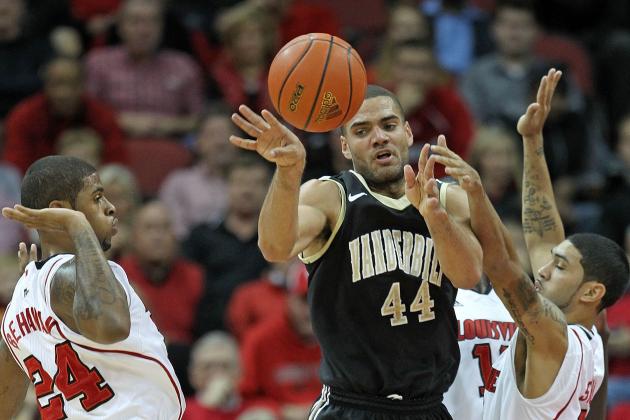 Andy Lyons/Getty Images

Taylor will be an instant upgrade defensively for the Hawks, plus he will give them some additional shooting power from the perimeter. A smart player, Taylor will adapt well to any offense and be a major asset going forward.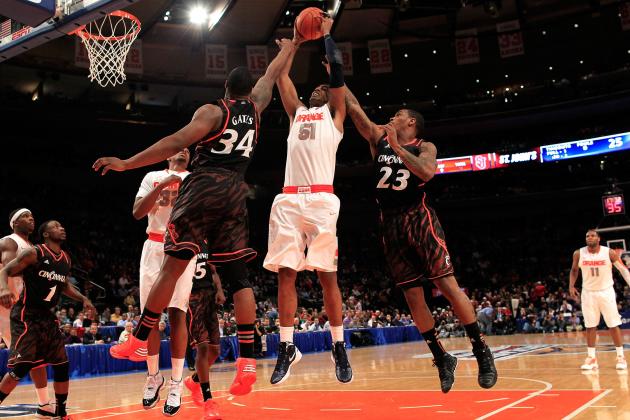 Chris Trotman/Getty Images

When Anderson Varejao is who you have in the middle, you need to upgrade the center position. While Melo will still need time to develop, he will provide a solid big-man presence immediately.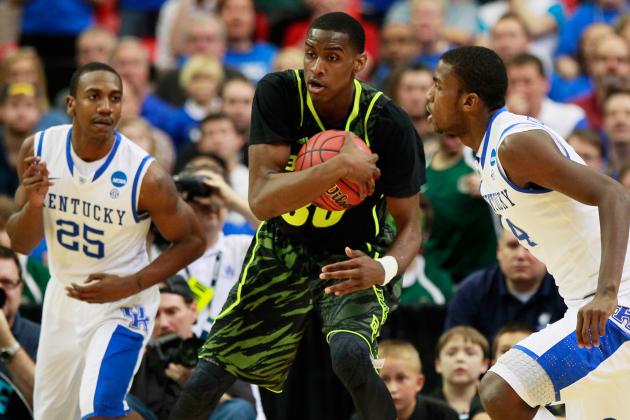 Kevin C. Cox/Getty Images

Miller's decision to go pro may have been one of the worst in this draft, Memphis could still take the risk on the athletic, but raw, Miller.
At 6'10", Miller could create all kinds of mismatch problems for opponents, but there will still be concerns about whether his knee will hold up long-term.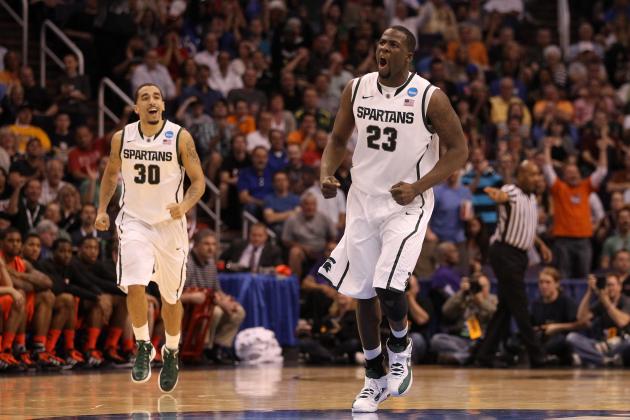 Christian Petersen/Getty Images

Not many ways you can go wrong by picking the multi-talented Green here.
He should be able to provide rebounding and passing off the bench to start while also being the kind of player who can pick up slack on offense when needed.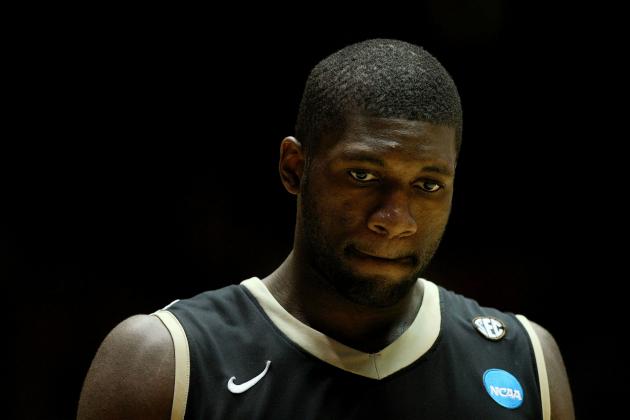 Christian Petersen/Getty Images

A solid center that is an upgrade over anyone they have at the position now. His toughness and ability to bang in the post should make the NBA champions even a better team next season.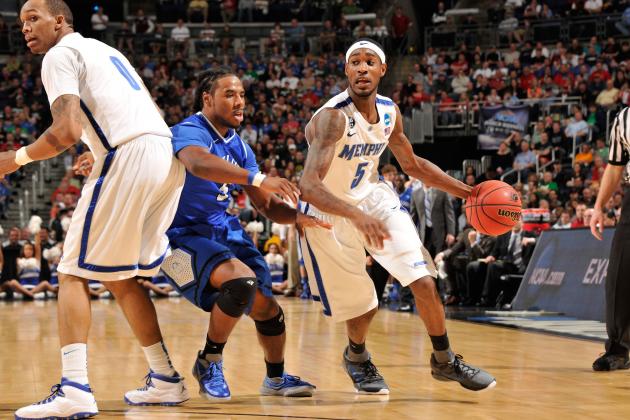 Jamie Sabau/Getty Images

A solid, low-risk pick here for the Thunder. Barton still needs time to develop, both his game and physically, and will have at least a year to do so behind James Harden. His development could help make the decision on Harden's future in Oklahoma.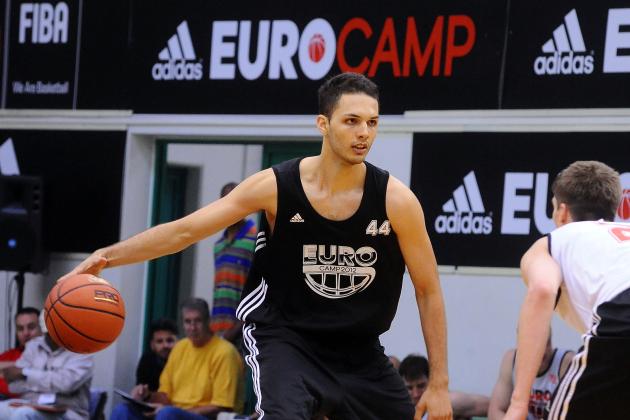 Roberto Serra/Iguana Press/Getty Images

Not a bad player right now at 19 years old, Fournier still needs to develop his perimeter game and toughness to be a legitimate NBA player. Still, there is a good risk/reward ratio for the Bulls taking him in this spot.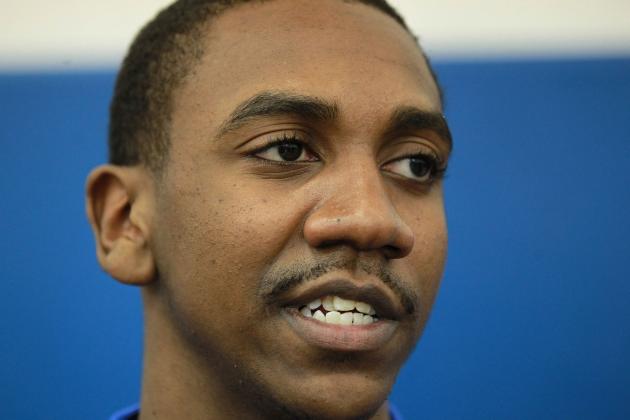 Andy Lyons/Getty Images

The Warriors add a solid long-term addition to the guard rotation, especially with Stephen Curry's injury history. Teague is far from ready for the NBA, but the Warriors could hope they don't need him for more than spot minutes each game as he matures.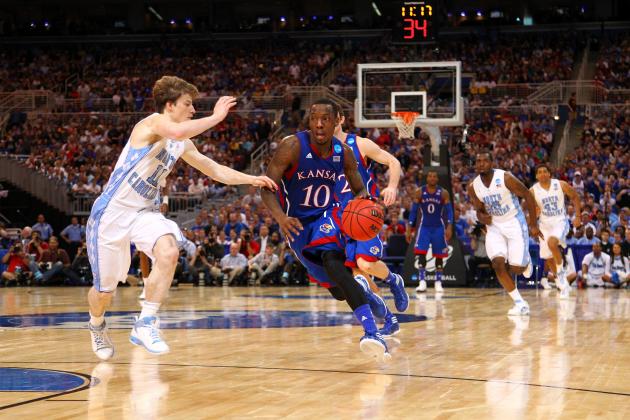 Dilip Vishwanat/Getty Images

31. Charlotte – John Jenkins, SG, Vanderbilt
32. Washington – Tyshawn Taylor, PG, Kansas
33. Cleveland – Doron Lamb, SG, Kentucky
34. Cleveland (from New Orleans) – Tony Wroten, PG, Washington
35. Golden State (from Brooklyn) – Darius Miller, SF, Kentucky
36. Sacramento – Jared Cunningham, SG, Oregon State
37. Toronto – Kostas Papanikolaou, SF, Olympiakos (Greece)
38. Denver – Scott Machado, PG, Iona
39. Detroit – Miles Plumlee, C, Duke
40. Portland (from Minnesota) – Jae Crowder, SF, Marquette
41. Portland – Kim English, SG, Missouri
42. Milwaukee – Drew Gordon, PF, New Mexico
43. Atlanta (from Phoenix) – Orlando Johnson, SG, UCSB
44. Detroit (from Houston) – Bernard James, PF, Florida State
45. Philadelphia – Kyle O'Quinn, C, Norfolk State
46. New Orleans (from Dallas via Washington) – Darius Johnson-Odom, SG, Marquette
47. Utah – Kevin Jones, PF, West Virginia
48. New York – Kevin Murphy, SG, Tennessee Tech
49. Orlando – Mike Scott, PF, Virginia
50. Denver – Tomas Satoransky, PG/SG, Sevilla
51. Boston - William Buford, SG, Ohio State
52. Golden State (from Atlanta) – JaMychal Green, PF, Alabama
53. Los Angeles Clippers – Khris Middleton, SF, Texas A&M
54. Philadelphia (from Memphis) – Tu Holloway, PG, Xavier
55. Dallas (from LA Lakers) – Kris Joseph, SF, Syracuse
56. Toronto (from Indiana) – Quincy Acy, PF, Baylor
57. Brooklyn (from Miami) – Henry Sims, C, Georgetown
58. Minnesota (from Oklahoma City) – Furkan Aldemir, PF, Galtasaray
59. San Antonio – Olek Czyz, SF, Nevada
60. Los Angeles Lakers – Hollis Thompson, SG/SF, Georgetown