Dana Jacobson: Former ESPN Anchor Reveals Childhood Sexual Abuse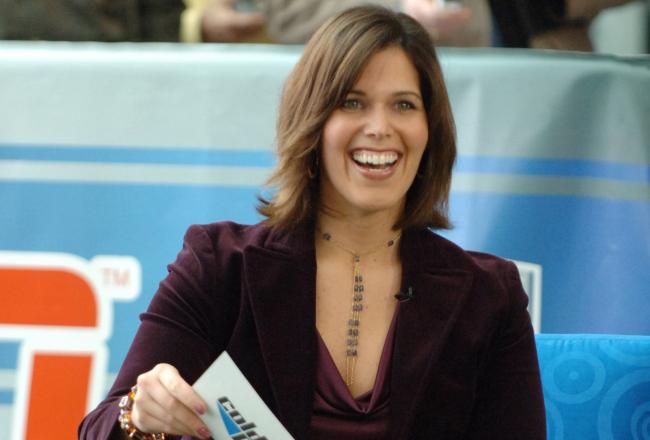 A. Messerschmidt/Getty Images
Former ESPN anchor Dana Jacobson revealed Monday in her blog that she was sexually abused as a child.
Jacobson's decision to reveal these painful secrets was a direct result of the impact the trial of former Penn State coach Jerry Sandusky had on her.
The anchorwoman revealed her story to the public in order to help heal her own wounds and give inspiration to others facing the same dilemma:
Like the young men who bravely took the stand in the Sandusky trial, I was molested as a child. That's still not easy for me to say, let alone write and share publicly, but if we've learned anything from the Sandusky scandal it's that the time for silence is over. As I heard one Sandusky victim put it, it's time to "find my voice."
While there is no way to fathom the pain a victim of sexual abuse has suffered or the strength it takes to admit it publicly, the healing process is something that is better done with others. The former ESPN host showed everyone that this is a nationwide problem that can't be ignored.
Jacobson's strength should serve as an inspiration for others that have suffered the same fate to stand up and realize that it wasn't their fault. Just like the young men in the Sandusky case, anyone who was sexually abused was a victim.
Part of the recovery process is the victim admitting they were abused and reporting it to the people they care about most. During such a trying time, people need to lean on their support system most.
The hope from many, including Jacobson herself, is that more and more of the voiceless victims that have been silenced by years of abuse can find the courage to stand up.
No matter how many years have passed, no person deserves to live with the weight sexual abuse can put on a person's shoulders.
This article is
What is the duplicate article?
Why is this article offensive?
Where is this article plagiarized from?
Why is this article poorly edited?