2012 NBA Draft: 5 Players Who Will Fall out of 1st Round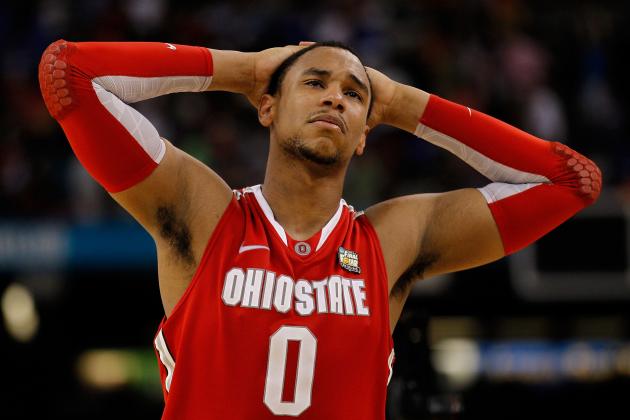 Chris Graythen/Getty Images

Trying to predict the draft is like trying to predict what Ron Artest/Metta World Peace is going to say in an interview. You never really know what's going to happen.
Chad Ford knows more about the NBA Draft than any normal human being should and even amongst his hundreds of mock drafts, he often makes mistakes.
There are always the players that get picked way earlier than they were projected and then there are the players that inevitably slip way down the board.
Here are my five players who will fall out of the first round later today.
Begin Slideshow

»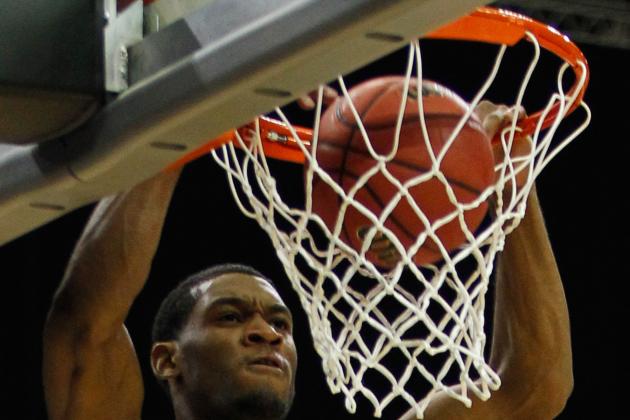 Streeter Lecka/Getty Images

Perry Jones III is a very dangerous player.
He is a very strong, athletic power forward who can either finish around the rim or step back and hit a 3 pointer. Unfortunately for Jones, he also has a knee issue.
Chad Ford of ESPN.com reported today that several NBA team doctors are very concerned about a meniscus issue in Jones' knee.
Because of his knee, Jones has gone from a projected lottery pick to being picked in the mid-to-late 20s. That is quite a slide and from what we've seen recently with knees affecting players like Brandon Roy and Greg Oden, I wouldn't be surprised if Jones slipped out of the first round.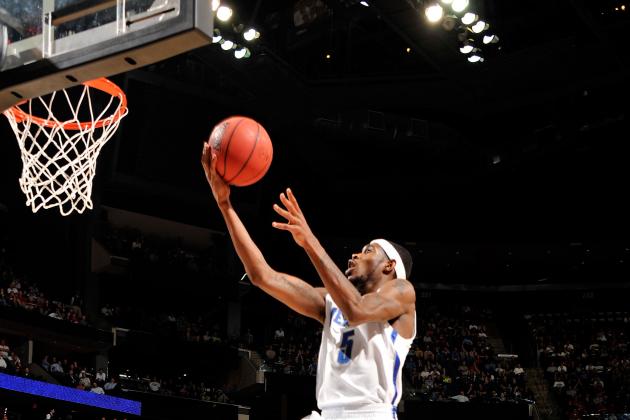 Jamie Sabau/Getty Images

Will Barton is a scorer and is very athletic. As Chad Ford said in his NBA Draft analysis earlier this week, it wouldn't be surprising if he went to the Minnesota Timberwolves at No. 18. But, I don't think the Wolves will take him and I don't think the Chicago Bulls will either.
In fact, I think he will quietly slide out of the first round and be a huge steal for a team picking in the early 30s.
This isn't so much a knock on Barton as it is a feeling that Bulls will take Jared Cunningham with the No. 29 pick. Cunningham is very similar to Barton but has more upside and plays a little bit better defense.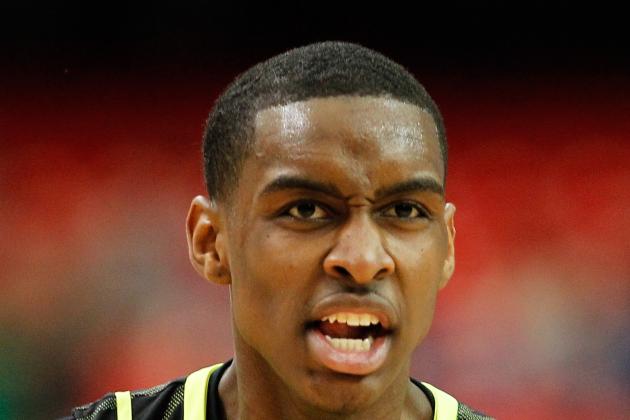 Streeter Lecka/Getty Images

Quincy Miller is a 19-year-old lanky small forward who tends to rely on his jump shot a little bit too much. I do think that Miller will be an effective NBA player some day. I'm not knocking his talent but I would not be surprised if he slipped out of the first round.
There is a TON of talent in this year's draft and I think that Miller could be one of those players that gets lost in the shuffle. He could be one of those guys that gets drafted in the early 20s and has everyone scratching their heads or he could just as easily fall to the early 30s, and that is why he is on this list.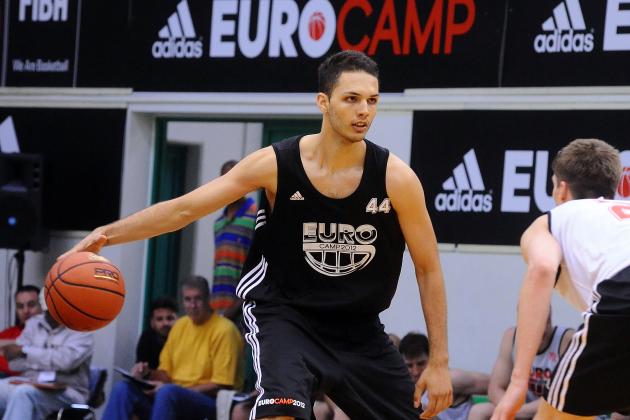 Roberto Serra/Iguana Press/Getty Images

Let me preface this by saying that I think Evan Fournier will be a very effective perimeter player in the NBA someday. He is a 6' 7" shooting guard who can penetrate and score; not a bad combo.
Still, I don't think Fournier will be drafted in the first round tonight. According to Chad Ford of ESPN, Fournier looked less than impressive at the Adidas Eurocamp. He also struggles from 3 point range and, although that can be improved upon, teams probably don't want to waste a first round pick on a two guard that can't shoot the 3 ball.
Sorry Evan Fournier, but no Europeans will be taken in the first round of this year's NBA Draft.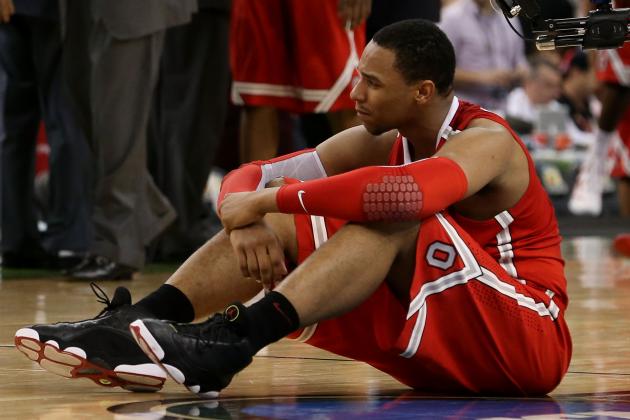 Jeff Gross/Getty Images

Jared Sullinger is the poster child for slipping draft stock in this year's NBA Draft. Originally projected as a lottery pick, Sullinger has dropped like a stone in water since NBA doctors expressed concern over his back last week.
Jared Sullinger reminds me of DeJuan Blair in 2009, who went from being a late lottery pick to a second rounder because of concerns over his knees (see: complete lack of ACLs).
Like I said about Perry Jones III, teams are mighty wary about taking a player in the first round with a history of medical issues.
If Sullinger does fall all the way to the second round, whatever team gets him will be getting quite a steal.