NBA Draft 2012: 5 Teams That Wish They Still Had Their First-Round Picks
June 28, 2012

Ronald Martinez/Getty Images
The only thing more thrilling than making predictions in the NBA is judging history with 20-20 hindsight.
When draft picks are dealt, that kind of hobby takes on an altogether special significance. Some of the displaced picks in Thursday's first round departed their original teams years ago. No one could have foreseen what would become of those picks, much less what became of the assets they returned.
Here's a look at some of the clubs who just might be regretting the deals that put their precious draft privileges in another organization's hands.
Brooklyn Nets–Number Six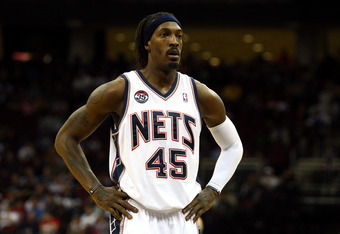 Chris Chambers/Getty Images
You don't have to dig too deep into the history books to remember how the Nets lost this one. Their decision to acquire Gerald Wallace with what would become the sixth-overall pick could still work out for the organization in the end, but the deal doesn't look too good so far.
Wallace opted out of the final year of his deal, but he could still return to Brooklyn. The question is ultimately what effect the maneuvering will have on the club's ability to retain star point guard Deron Williams.
Wallace is a solid veteran, but the Nets could have gotten a gem with that kind of lottery position. 
Minnesota Timberwolves–Number 10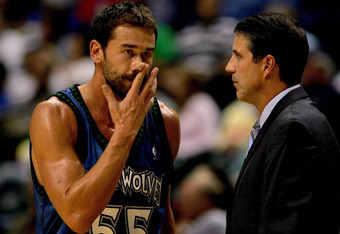 Matthew Stockman/Getty Images
The Timberwolves originally lost this pick in 2005 in order to acquire Marko Jaric from the Los Angeles Clippers. The Clippers, in turn, used it as part of the package that pried Chris Paul from the New Orleans Hornets.
Needless to say, Jaric didn't work out so well for the Timberwolves, and seven years later the team could sure use a lottery pick.
Yes, Minnesota is already painfully young, but it also needs a shooting guard like nobody's business. There should be a few of them available late in the lottery, including at least one or two of Jeremy Lamb, Dion Waiters, Austin Rivers and Terrence Ross.
New York Knicks–Number 16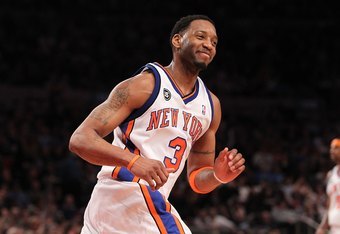 Nick Laham/Getty Images
The Houston Rockets acquired this pick in the 2010 three-team deal that sent Tracy McGrady and Sergio Rodriguez to the New York Knicks. The oft-injured TMac played in just 24 games with the Knicks in what would be his only season in NYC.
The Knicks might not be missing out on a superstar with this pick, but the cap-strapped organization could definitely use a young big man to stash behind Tyson Chandler and Amar'e Stoudemire. Someone like Arnett Moultrie might look pretty good in that role, and chances are he'd be available at this point in the first round.
Count this as one in a very long list of costly mistakes for a franchise with a chronic inability to think about the long-term.
Los Angeles Clippers–Number 22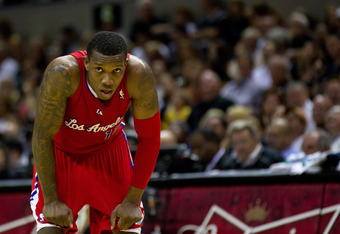 Justin Edmonds/Getty Images
Los Angeles ultimately wound up with Eric Bledsoe in exchange for this pick (which the OKC Thunder would later send to Boston in the deal for Kendrick Perkins).
All things considered, they'd probably make the exact same decision if they had it to do over again. Bledsoe has shown plenty of upside, and it's not especially likely that the Clippers would find better talent at this juncture of the first round.
At the same time, L.A. doesn't have a lot of playing time for Bledsoe with Chris Paul now running the show. There's certainly a case to be made that the club would rather have the flexibility to add depth to its wing or interior rotation with that 22nd pick.
Los Angeles Lakers–Number 24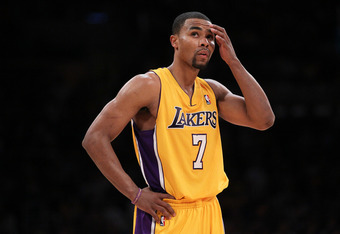 Jeff Gross/Getty Images
The jury is still out on whether this deal will work in the Lakers' favor. Point guard Ramon Sessions will see what happens on the free-agent market this summer, but that doesn't mean he won't return to Los Angeles.
If he does return, sending this pick to the Cleveland Cavaliers looks pretty good. If he skips town, the Lakers may be in some hot water with fans. The team needs to get younger, and this first-round pick could have been a step in that direction.
Time will tell in this instance.