10 NBA Players Who Will Surprise Us All Next Season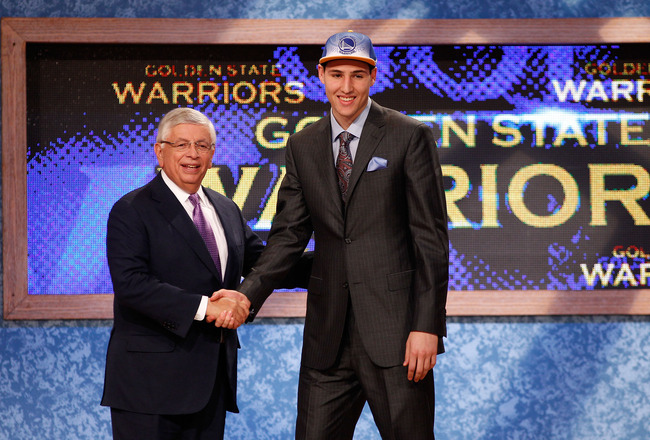 Mike Stobe/Getty Images
Every year there are a handful of notable players who come out of nowhere and have a big year. This year was headlined by Ryan Anderson of the Orlando Magic and Ersan Ilyasova of the Milwaukee Bucks. Both were good role players before and became quality NBA starters.
Here are 10 players who will surprise in the 2012-13 season.
10. Cory Joseph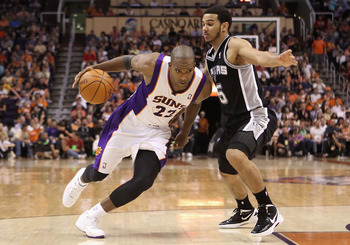 Christian Petersen/Getty Images
Joseph had a hard time getting playing time for the San Antonio Spurs this year, who finished tied with the league's best record. However, Joseph flourished in the D-League last year, averaging 13.8 points, 5.1 assists and 5.1 rebounds per game.
Joseph is a great on-ball defender and should become the back-up point guard for the Spurs next season.
9. Luke Babbitt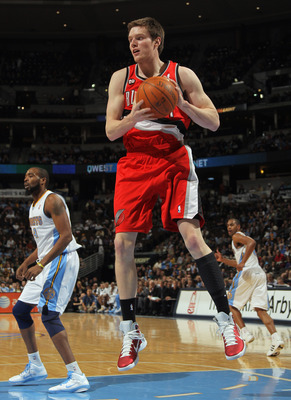 Doug Pensinger/Getty Images
Early in the 2011-12 season, Babbitt was used sparingly due to the plethora of quality swingmen on the Trail Blazers' roster.
However, Babbitt's game started to pick up after Gerald Wallace was traded to New Jersey in March. He averaged 8.6 points and 3.6 rebounds per game in April, showing Portland he could be one of their best bench players going into next season.
8. Alec Burks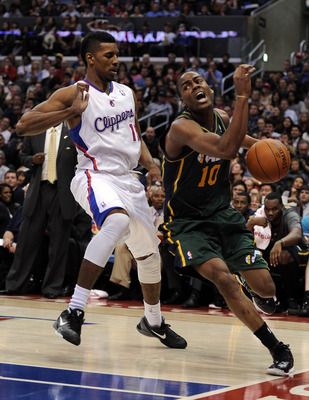 Harry How/Getty Images
Utah knew they were getting a good offensive player when they drafted Burks with the 12th overall pick back in June. In only 15 minutes per game last season, Burks averaged over seven points per game.
Expect Burks to contend for the starting shooting guard spot in training camp as the Jazz must play such a young, skilled player more than they did last year.
7. Jordan Hill
Stephen Dunn/Getty Images
If the Lakers trade Pau Gasol this offseason, it might mean Jordan Hill will become the new starting power forward for Los Angeles. While Hill has yet to reach his potential as an NBA big, he could be a very good player for the Lakers next year.
He is an excellent rebounder and if he can learn a post move or two in the summer, he and Bynum could be part of a quality frontcourt.
6. Derrick Williams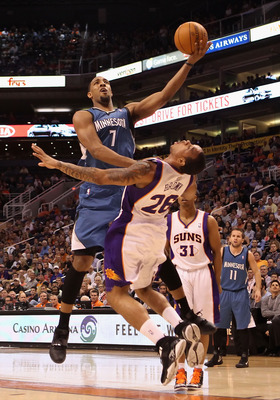 Christian Petersen/Getty Images
Few people remember that Williams was supposed to go first overall in the draft last year. After slipping to No. 2, DW had a decent, but not great, first season with the Timberwolves. Williams shot poorly this year, but expect him to work hard on his shot this summer so he can keep his starting small forward spot in the lineup.
If Minnesota makes the playoffs in the 2012-13 season, it will be because Williams has grown into a legitimate starter.
5. Jonas Valanciunas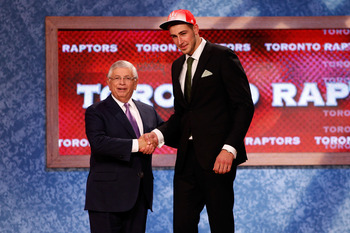 Mike Stobe/Getty Images
While Raptor fans are excited for the addition of their Lithuanian big man, very few NBA fans outside of Toronto know much about Jonas Valanciunas. After dominating at the U-19 Tournament last summer, Valanciunas showed that he could hang with some of the best pro prospects.
Expect JV to start at center for the Raptors on opening day, and put up All-Rookie first team numbers.
4. Brandon Knight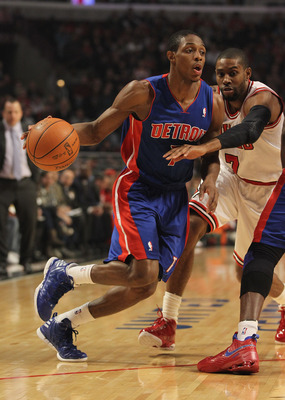 Jonathan Daniel/Getty Images
With all the talk about Kyrie Irving this season, few people discussed how impressive Brandon Knight was as a rookie. Knight averaged 12.8 points, 3.8 assists and 3.2 rebounds per game, for a Pistons team that finished ahead of Cleveland.
Knight should put up better numbers next year with Ben Gordon gone. He and Greg Monroe will create one of the best young duos in the East.
3. Paul George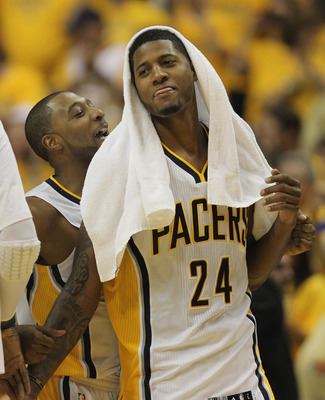 Jonathan Daniel/Getty Images
After improving on his rookie campaign this year, expect George to take another leap into becoming one of the best shooting guards in the Eastern Conference.
An athletic freak, George is starting to develop a nice jump shot. After shooting under 30% from three his first year, George shot .385 beyond the arc in his sophomore campaign.
Expect George's points, rebounds and steals per game to continue to rise in his third year.
2. Derrick Favors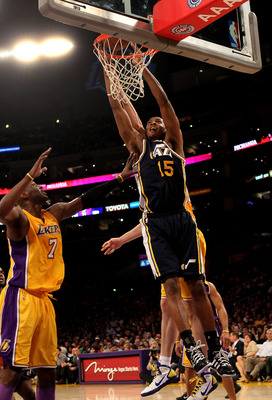 Stephen Dunn/Getty Images
If Al Jefferson or Paul Millsap get traded this summer, it will be to make room for Derrick Favors. As a starter last year, Favors put up 12.2 points per game to go along with 9.3 rebounds per game in only 28 minutes.
If Favors is given the starting power forward position next season, he should be able to average a double-double for the Jazz, and make Utah one of the most exciting young teams in the league.
1. Klay Thompson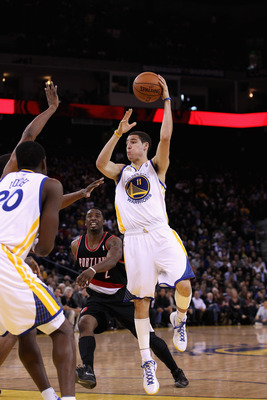 Ezra Shaw/Getty Images
The Golden State Warriors traded Monta Ellis to the Milwaukee Bucks at the trade deadline because they knew they had their shooting guard of the future in Klay Thompson. Thompson flourished after the All-Star break, averaging 17 points per game while shooting 40% from beyond the arc.
Expect Thompson to be the focal point of the Warriors' offense next season and average 20 points per game for Golden State.
Keep Reading

Golden State Warriors: Like this team?