Ryan Lochte: 5 Swimmers (Besides Michael Phelps) Who Could Spoil His Olympics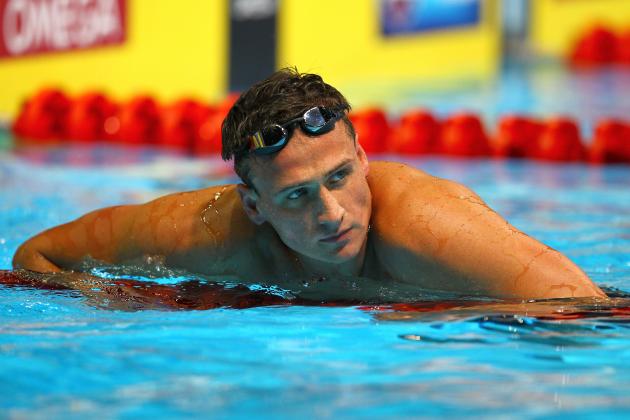 Al Bello/Getty Images

Ryan Lochte has more competition to worry about than just Michael Phelps in London.
After all, this is the Olympics and everyone that has qualified becomes part of the most elite in the world. Now Lochte may be ahead of the Unites States pack along with Phelps, but there are more than a few athletes who can challenge him for an Olympic medal.
Hungary's Laszlo Cseh is a prime example, as he finished ahead of Lochte at the 2008 Summer Olympic Games for the 200 and 400-Meter individual medley. Along with Cseh though, let's see who joins him in having the potential to ruin Lochte's 2012 London experience.
All times and world rankings courtesy of SwimNews.com
Begin Slideshow

»
Streeter Lecka/Getty Images

Yannick Agnel of France currently has the best world time at 1 minute, 44.42 seconds in the 200-meter freestyle.
One a more impressive note, Agnel won the 2011 USA Winter Nationals in the 200 and 400-meter free style at age 19. Now 20 years old, Agnel is arguably the favorite to take gold in the 200 over Lochte and Phelps.
Nowhere near his prime yet, look for Agnel to be in the Olympic swimming spotlight for years to come.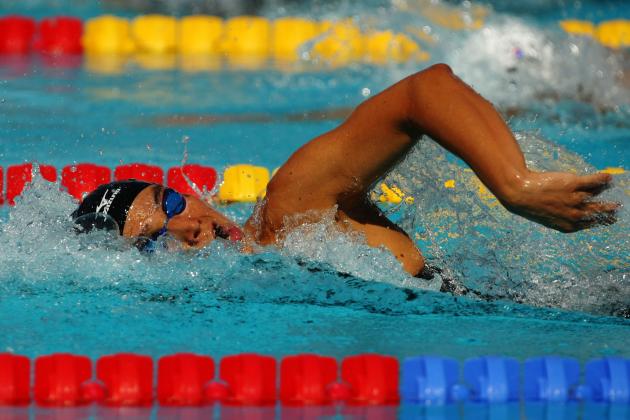 Clive Rose/Getty Images

A specialist at 200-meter races, Takeshi Matsuda currently sits right behind Ryan Lochte with a time of 1 minute, 45.96 seconds in the 200-meter free style.
Rewind back to the 2008 Summer Olympics and Matsuda won bronze in the 200-meter butterfly. So, he definitely brings experience and success to the table, and has added the free to his repertoire.
Overall, London 2012 will be Matsuda's third Summer Olympics as he was a 400-meter freestyle finalist in Athens 2004.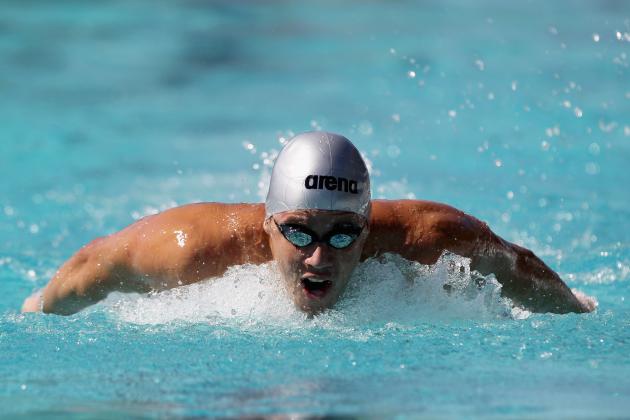 Ezra Shaw/Getty Images

Thiago Pereira was right behind Ryan Lochte at the 2008 Games in the 200-meter individual medley final.
Finishing that race in fourth, Pereira is a two-time Olympic finalist (fifth place in 2004, 200-meter IM) and right now is slightly above 0.5 seconds faster than Lochte's currently time. Additionally, Pereira has seen impressive success during recent competitions.
At the Pan American Games in 2011, Pereira won gold six times and four of which were individual events.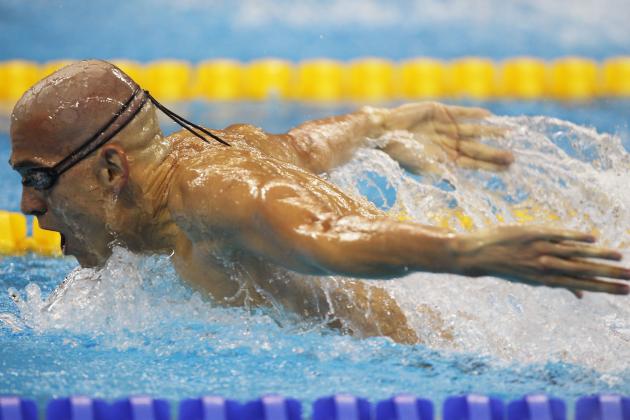 Clive Rose/Getty Images

Laszlo Cseh is likely the most difficult competition Ryan Lochte will see at the 2012 Olympics.
A four-time medalist, Cseh won three silvers in 2008 and one bronze in 2004. As previously mentioned, Cseh twice bested Lochte at the Beijing Games and looks to catch Phelps next.
Once again Cseh remains ahead of Lochte as he currently swam the 200 in 1 minute, 56.66 seconds. Almost one full second faster than Lochte's most recent time.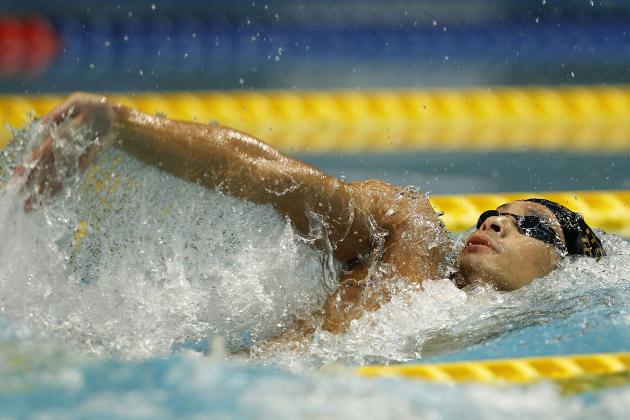 Kiyoshi Ota/Getty Images

The 200-meter backstroke is arguably Ryan Lochte's best event.
Now, although he is seeded with a time just under 1 minute and 53 seconds for the U.S. Olympic Swimming Trials, Japan's Ryosuke Irie isn't too far behind.
Irie took second place to Lochte at the 2011 World Championships, but is also only 22 years old. So, the man is in the beginning stages of his prime and specializing in the backstroke gives Irie more confidence for London.
Follow John Rozum on Twitter.