Golden State Warriors: Naked Pics of Mark Jackson at Heart of Extortion Case
June 28, 2012

Ezra Shaw/Getty Images
Mark Jackson was reportedly the target of an extortion plot from a former stripper he allegedly had a relationship with six years ago. 
The Smoking Gun reports Thursday the Golden State Warriors head coach was taken to task by a former stripper and a co-conspirator over naked pictures they claimed they would release if their demands were not met. 
The report follows from an affidavit they uncovered from FBI agent Beth Alvarez. 
Alexis Adams, a former dancer and current spa owner, and her alleged co-conspirator, ex-convict Marcus Shaw, were both arrested this week. 
The report extensively wades through a turbulent time for Jackson six years in the making.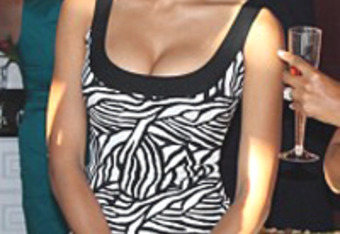 The extortion complaints are careful to refer to the extortion victim as "V1." However, TSG cites one of their sources close to the case who confirms the victim is indeed the 47-year-old head coach of the Golden State Warriors. 
Per the report, Jackson had an extramarital affair with Adams six years ago. During that time he sent her naked photographs that are now at the heart of a plot to extort a six-figure sum from the former NBA player. 
According to Alvarez's affidavit, Adams called Jackson's wife and told her about the affair after the ex-athlete "made clear he did not plan to leave his wife" for the stripper. Adams, Alvarez noted, "also sent some of the compromising photos to V1's wife." Despite the revelation of her husband's infidelity, "V1 and his wife remain married today and that the affair occurred and that the compromising photographs exist are not publicly known."
Adams took things to an all new level of treachery when Shaw reached Jackson and tried to shake him down using the threat of releasing the pictures
The man who is merely mentioned as an ex-convict got in touch with Jackson and threatened him and became irate when the offered sum to quell the threats did not meet his fancy. 
On May 2, Shaw again asked what Jackson was willing to pay to "safeguard yourself from the vultures of the media?" The alleged extortionist also wondered what the Warriors head coach was thinking "when you offered me…lunch money in Memphis. is that what your life is worth?"

Jackson responded that he was "willing to meet your demands," asking "what do you think about 7 times the original amount? I don't want to insult you. I just want to put this to rest."
In the end, Jackson offered up to $200,000 to Shaw, according to the report. 
While Shaw claims to have found the pictures in a locker he purchased, the report states he exchanged numerous phone calls and text messages with Adams. 
For Jackson, past transgressions boiled over after years of lying dormant. Despite allegations of an adulterous affair, no man should have to go through something deplorable like extortion. 
Follow me on Twitter