NBA Draft Trade Rumors: Bobcats Wise to Reject Wolves' Offer for No. 2 Pick
June 28, 2012

Mike Stobe/Getty Images
The Minnesota Timberwolves have reportedly proposed a trade to the Charlotte Bobcats for their No. 2 overall pick in the 2012 NBA draft. The Wolves were offering power forward Derrick Williams, but were quickly rejected.
Draft Express' Jonathan Givony is reporting about the proposed deal:
Sources say Minnesota offered Derrick Williams to Charlotte in exchange for the #2 pick. Bobcats quickly rejected.

— Jonathan Givony (@DraftExpress) June 28, 2012
In a classic David Kahn move, the Minnesota general manager offered last year's No. 2 pick in Williams in exchange for this year's.
Not only does it make the franchise look bad for almost admitting that Williams hasn't worked out, there was no way the Bobcats would exchange the potential stars at No. 2 for a tweener power forward.
What It Means
With the 2012 NBA draft Thursday night, this is the type of activity that fans can expect from the teams trying to get better. Fans should also expect some ridiculousness coming from the Wolves' front office as well.
While this is just a sign of David Kahn's inability to formulate reasonable deals, this is also poof that the Bobcats are indeed fielding calls for the No. 2 pick—as they should be.
The rejection of this deal also proves that Charlotte is also not doing anything hasty. They realize there is a lot of talent at the top of this draft, and teams are willing to pay to get there.
What's Next?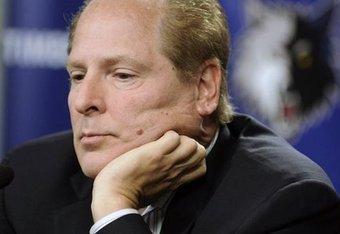 It is still unclear if the Timberwolves are actively shopping Williams or if he was just a player the team thought Charlotte might bite on, but this is a bad sign for a player that was drafted No. 2 just last year.
For the few Bobcats fans left in Charlotte, the fact that your team is being patient and fielding all calls may be a sign of changing times.
The hope for the franchise is to stay at No. 2 and get a star, but they have the responsibility to listen to all offers in case there is something monumental.
Check back for more on the National Basketball Association as it comes, and don't miss Bleacher Report's NBA page to get your fill of all things basketball.