Wimbledon 2012: Ranking Tournaments Hottest Players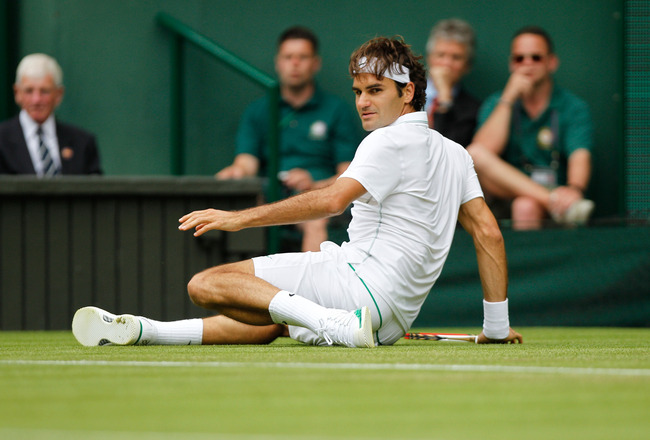 Paul Gilham/Getty Images
Talent is obviously important in tennis, but all of the top players are talented. Winning the Grand Slam events are about getting hot at the right time and executing.
As we move into the third round, this group of seven players are the ones playing at a championship level.
Obviously, there can be only one winner per gender side. But the play from the players in this slideshow, coming into Wimbledon and through the early matches, has made them all contenders.
Click next to see who's hot and why.
7. Sloane Stephens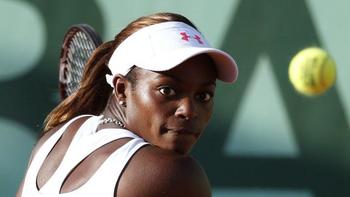 image from ESPN
Stephens has advanced to the third round at the All England Club, this after a fourth-round exit at the French Open. It just feels like Stephens is right on the cusp of making a huge leap forward.
The 19-year-old has performed progressively better in each Grand Slam event. If she can advance past the fourth round at Wimbledon, she'll continue that trend.
She takes on 15th seeded Sabine Lisicki next in what will be a huge test.
6. David Ferrer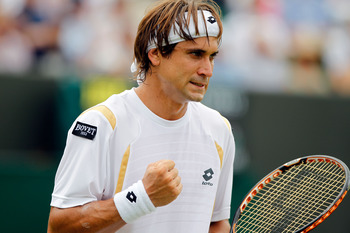 Paul Gilham/Getty Images
Ferrer is the ultimate grinder, and he's playing quite well right now. His countryman, Rafael Nadal, gets all the press, but Ferrer is representing Spain quite well himself.
He had an impressive run at the French Open before Rafa sent him packing, and he's started off impressively at Wimbledon. Most recently he dispatched Kenny De Schepper in straight sets.
He has cruised into the third round where he will take on American, Andy Roddick.
5. Agnieszka Radwanska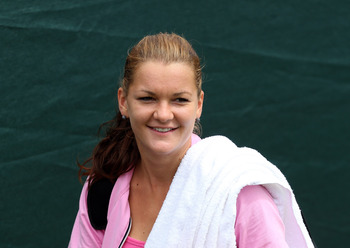 Julian Finney/Getty Images
Radwanska doesn't get enough credit.
The No. 3 ranked player in the world is consistent. If she could avoid Victoria Azarenka, she'd be even better. She has lost to Azarenka six times this year alone.
She seems to have rebounded well from her third-round exit at the French Open, and she's cruising early on at Wimbledon.
She hasn't dropped more than three games in her first two matches and she faces Heather Watson next.
4. Serena Williams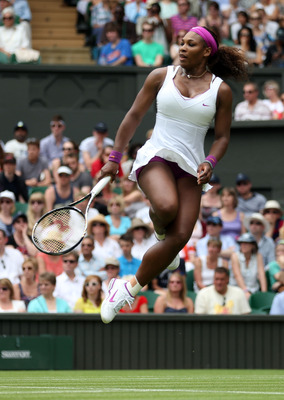 Clive Rose/Getty Images
I'm almost scared to put Serena here after her embarrassing first-round exit at the French Open. But there is no denying how impressive she has looked early on at Wimbledon.
This is Serena's best Grand Slam opportunity in my opinion. She's always been great on grass, she's won Wimbledon four times, and it was the last Grand Slam she's captured back in 2010.
Jie Zhang is next in line for her.
3. Novak Djokovic
Paul Gilham/Getty Images
Djoker is reliably awesome. He has blown through his first two opponents at Wimbledon and doesn't figure to be seriously challenged anytime soon.
He has appeared in the finals in four of his last five tournaments played, but he has only won one of those events.
Rafael Nadal has been the man to turn him away, as he has taken control of the recent aspect of their rivalry. But now with Nadal eliminated, Djoker is an even bigger favorite to win.
It's understandable, though I'm not completely sold on Djoker in this tournament. Nevertheless, he's still playing well.
2. Roger Federer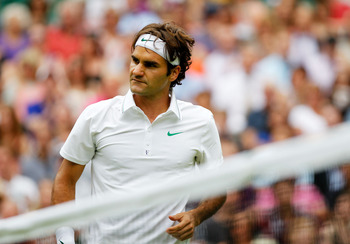 Paul Gilham/Getty Images
Does Federer have another Grand Slam left in him? If the early rounds are any indication, then yes. He also reached the final at Halle, but was upset by Tommy Haas.
He seems to have shaken that defeat off. The Fed hasn't allowed either of his two opponents to win more than three games in a set. Like Serena, this is Federer's best chance at winning another Grand Slam.
His chances got even greater with his old nemesis Nadal eliminated in the second round.
He faces 29th seeded, Julien Benneteau in his third round match.
1. Maria Sharapova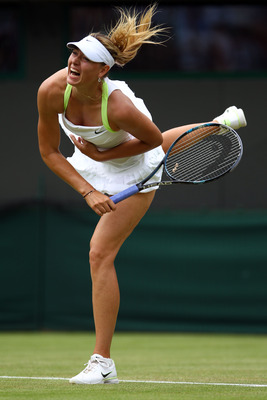 Clive Brunskill/Getty Images
Sharapova has been all business as of late. She took the French Open to complete her career Slam, and she is off to a nice start at Wimbledon.
Serena Williams is playing well, but right now Sharapova is the one to beat on the women's side. She seized control of the No. 1 ranking and doesn't appear to be satisfied.
Su-Wei Hsieh is next in line for her in the third round.
Keep Reading