15 of the Greatest Teammates in MLB History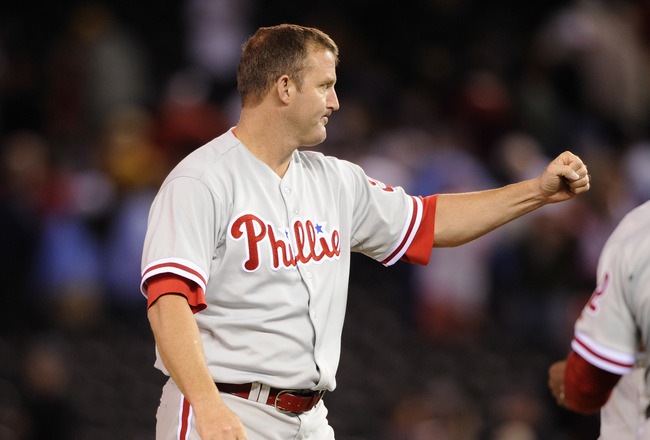 Hannah Foslien/Getty Images
Almost every single dictionary defines the word teammate simply as a member of a team. In Major League Baseball, great teammates can mean the difference between success and also-ran.
So often in baseball we hear about the selfish players or the clubhouse cancers, while the guys who put their team first rarely get headlines. There's a reason for that—their humility and their character won't allow them to take center stage.
Great players make the Hall of Fame, but not all of them are great teammates. Conversely, not every great teammate makes the Hall of Fame either, but they're nonetheless highly regarded for the way they conducted themselves on the field and in the clubhouse.
Here is a list of 15 players who were considered to be among the best teammates in baseball history.
15. Phil Rizzuto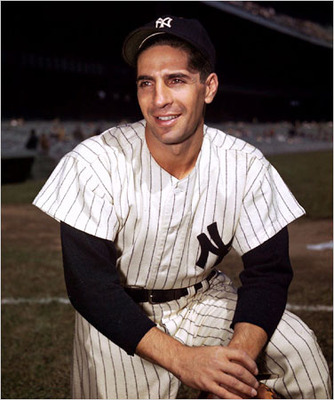 Photo courtesy bleedingyankeeblue.blogspot.com
The man known as Scooter was also known as a phenomenal teammate.
New York Yankees shortstop Phil Rizzuto was a former AL MVP Award winner who was a part of seven World Series championship teams during his 13 years as a player.
But Rizzuto was also one of the most well-liked and respected players in the clubhouse as well.
Former teammate Bobby Richardson recalled Rizutto as a man who embraced everyone.
"I learned so much about baseball and life from Phil," Richardson said. "He was fun-loving off the field, and on the field he was the one person that kept the team together. He was deservedly recognized by the Hall of Fame, and it was an honor to be his teammate and friend."
Pitcher Don Larsen echoed Richardson's sentiments.
"Phil was one of the most jovial people you'd ever come across," Larsen said. "We were teammates for a short time, but he made a lasting impression with everyone whose life intersected his."
Yogi Berra and Rizzuto were lifelong friends as well as teammates.
"Phil was a gem, one of the greatest people I ever knew—a dear friend and great teammate," Berra said. "He was a heck of a player, too. When I first came up to the Yankees, he was like a big, actually small, brother to me. He has meant an awful lot to baseball and the Yankees and has left us with a lot of wonderful memories."
14. Jonny Gomes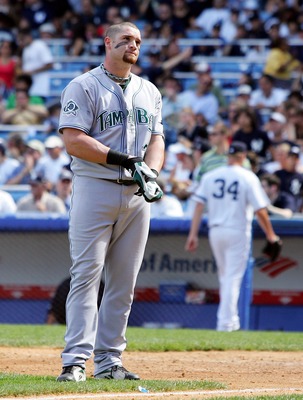 Jim McIsaac/Getty Images
Jonny Gomes spent six seasons with the Tampa Bay Rays, and while he'll never be remembered as one of their all-time greats, he will be fondly recalled as one of the great teammates in franchise history.
This from TampaBay.com:
James Shields

"I rank him No. 1. He's always in the clubhouse, always first in line to give a high five. There's just an excitement he brings, and it's very contagious. And he always has everyone's back."

Elliot Johnson

"He looks out for everybody. He doesn't mess around. If you're wearing a uniform that says the same as his, he treats you like family. And he's going to defend you like a bodyguard, essentially."
Even during his time with the Cincinnati Reds, Gomes was thought of as a team-first guy.
"He's a guy that will be infectious in the clubhouse for taking on challenges and going 100 percent and not thinking about negatives," former Reds teammate Laynce Nix said.

13. Magglio Ordonez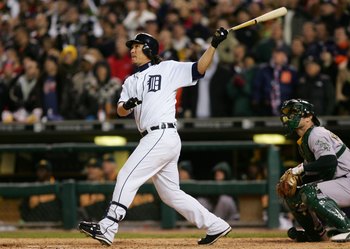 Jed Jacobsohn/Getty Images
During his 15-year career with the Chicago White Sox and Detroit Tigers, right fielder Magglio was not a gregarious guy prone to loud outburst or displays of emotion. However, his quiet leadership is remembered fondly.
Ordonez retired in May after injuries to his ankle forced him away from the game he played with great abandon. He will forever be remembered for delivering a pennant for the Tigers with his dramatic walk-off home run in Game 4 of the 2006 ALCS.
What teammates recall, however, was Ordonez's passion for the game and his willingness to share his experiences with younger players.
"Since I've been with the Tigers, Magglio has always been an amazing teammate of mine," right fielder Brennan Boesch said. "Helped me out a lot as a young player, and what he's done for the Tigers organization can't be understated."
"Magglio was a treat," Tigers manager Jim Leyland said. "He wasn't a high-maintenance guy. He came in prepared every day.
"Magglio was a great, silent teammate."
Ordonez's teammate in Detroit, Miguel Cabera, echoed the sentiments regarding Ordonez as a ballplayer and teammate.
"I think people should appreciate what he did in baseball," Cabrera said, "what he did for the Tigers and White Sox."
12. Darren Daulton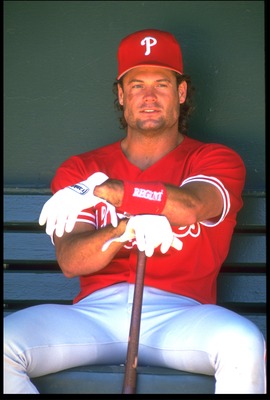 Otto Greule Jr/Getty Images
Throughout his 14-year career with the Philadelphia Phillies, catcher Darren Daulton was a catalyst, being described as one of the great clubhouse leaders in franchise history.
Daulton's leadership was a large reason for the Phillies' success in 1993, leading them to the National League pennant. He was inducted into the Phillies Wall of Fame in 2010.
11. Jason Varitek
Rob Carr/Getty Images
Throughout his 15-year career with the Boston Red Sox, catcher Jason Varitek was described as a leader by example and as a great teammate.
Varitek became only the third captain in team history in 2005, and became well-known for his tireless work ethic, his goal of helping each pitcher be as prepared as possible for each game, and his encouragement and support when Jarrod Saltalamacchia and Victor Martinez each took over as starting catcher in Varitek's later years.
10. Kirby Puckett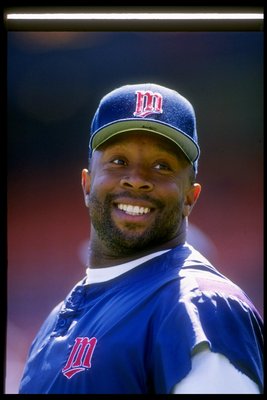 Otto Greule Jr/Getty Images
They say that the true measure of a man lies in how others view that man. In this regard, Minnesota Twins center fielder Kirby Puckett was held in high esteem, both as a man and as a teammate.
Former MLB manager Tony LaRussa:
"When you have all the hardware on the mantle and you've got all the postseason checks and you've got a World Series ring and you've got all that stuff, for every player I think ultimately when you look in the mirror at the end of your career, you ask yourself, 'Was I a good teammate?' Kirby Puckett was the ultimate. That's what everybody said about Kirby Puckett. I told my guys today at the meeting rather than mourn Kirby's passing, I want everybody to shake hands with the guy standing next to him and ask themselves if they're a good teammate."
Former Twin Torii Hunter:
"The clubhouse was alive when he walked in. I shouldn't say walk in, because he was there before everybody else. It was just amazing. That Game 6 [of the 1991 World Series] -- every day he would put his whole team on his back: 'Hop on, boys.' That was his favorite line -- hop on. 'Puck will take care of you.'

"That's the way you play baseball -- the way he hustled, the way he ran. just having fun. You didn't know if he was 0-for-25 or 25-for-27, you didn't know. He was the same every single day. You need a model in baseball to follow, and I tried to figure out how he did it every day. I tried, but he did it."
Former teammate Gary Gaetti:
"I don't think there is a better compliment that you can hand out to anybody. You can get voted to All-Star Games and that's nice but when you are revered throughout the league and you go to different cities and stadiums and people cheer you, that's pretty good. Not many visiting players get cheered when they go to another park."
Former Atlanta Braves GM John Schuerholtz:
"He treated everybody as an equal. When we traveled and went into a visiting clubhouse, Kirby knew every clubhouse person, every clubhouse staff member by name. He called every one of them by name. It was as impressive as anything to me, and said a lot about what type of man he was. How many players walk in and say, 'Hey, kid, get me a cup of coffee?' He knew every one by name, knew something about their family. That's how he treated everybody. He's just a tremendous person."
Reference: MLB.com
9. Larry Walker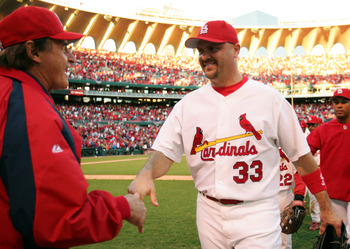 Elsa/Getty Images
Former right fielder Larry Walker is widely known as one of the greatest Canadian baseball players ever, but he is also remembered as a great teammate.
Walker's love for the game was legendary, playing with an aplomb admired by teammates and fans alike. Through stints with the Montreal Expos, Colorado Rockies and St. Louis Cardinals, Walker delighted with his all-out style of play that became infectious.
Former manager Tony LaRussa summed up Walker's value to his teammates best:
"What we came to learn about him, he's really an outstanding personality. I mean, guys like to spend time with him," LaRussa said at the time. "We didn't know it until he was a teammate, [but] this guy is a great teammate who is a lot of fun to be around and helped keep those positive vibes that we've had ever since he's been here."
8. Frank Crosetti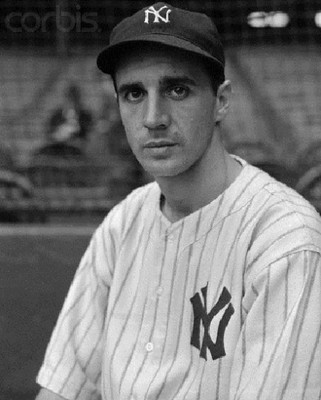 Photo courtesy bronxbaseballdaily.com
During a career that spanned 37 seasons of service to the New York Yankees, Frank Crosetti collected 17 World Series rings—eight as a player and nine more as a coach.
Crosetti played shortstop for the Yankees from 1932 through 1948, and while he was never regarded as a great hitter (.245 career batting average), he was highly regarded for his defensive skills.
Crosetti was also selfless. After hitting just .194 in 1940, Crosetti helped a young Phil Rizzuto take over as the starting shortstop, helping groom and mentor the young Rizzuto along the way.
Crosetti understood the meaning of the "Yankee Way," and served his team with class and distinction for decades.
7. Sean Casey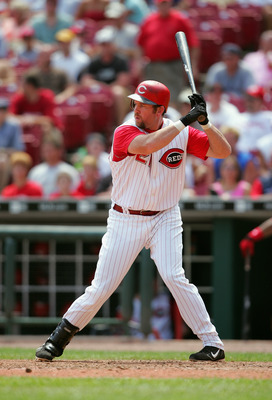 Andy Lyons/Getty Images
Long-time Cincinnati Reds first baseman Sean Casey earned his nickname "The Mayor" primarily because of his penchant for talking to opposing hitters when they reached first base.
However, his friendly demeanor and clubhouse presence led him to become one of the most popular players and teammates of all time.
A poll conducted by Sports Illustrated in 2007 named Casey as the friendliest player in baseball, but Casey was also a recognized leader in the Reds' clubhouse and widely admired for his selfless dedication to his team and to his community.
6. Trevor Hoffman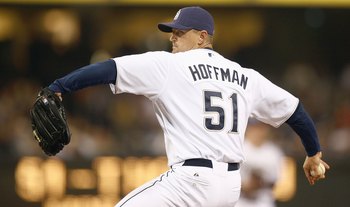 Donald Miralle/Getty Images
Trevor Hoffman will go down in history as one of the greatest closers in the history of baseball, and the first to reach 600 saves.
However, for teammates and coaches, it will be his legacy as a teammate that will be remembered even more fondly.
Former manager Bruce Bochy spoke glowingly of having Hoffman on his team.
"What's even more impressive is the person that he was," Bochy said. "I consider myself fortunate to have had Trevor as my closer all those years in San Diego. He is the best teammate that I've ever seen. He really looked after his teammates."
And then there's this heartwarming story about Hoffman's embracing of a team employee:
Nobody knows that as well as Mark Merila. The Padres bullpen catcher from 1996 to 2006 and now a member of the coaching support staff, Merila was welcomed to the big leagues by Hoffman and given a sense of belonging.

Merila was a good college infielder, good enough to be a college All-American at Minnesota and a member of the U.S. national team. But he was stricken by a brain tumor during his final college season. Although treatment got rid of the tumor, Merila's playing career was cut short, and the Padres offered the job as bullpen catcher.

Having never caught before, or been on a big-league field, Merila was unsure of himself. Hoffman went out of his way to reassure him that he belonged. Hoffman taught Merila the ropes. And after every save, he waited in the dugout until Merila and the bullpen coach made the walk back from the bullpen with the equipment bags, long after other teammates had retreated to the clubhouse.

Hoffman always shook their hands after a save, just as he had with his other teammates after the final out.

"He let us know we were part of those saves. That meant a lot," Merila said.

"He's played with Rickey Henderson, Tony Gwynn, Hall of Famers, but he treats everyone the same. Doesn't matter if it's me or a clubhouse attendant or Tony Gwynn, he treated us all like we are working together, and we all play a part in the success of the team."
Nothing spells out great teammate more than that.
5. Barry Larkin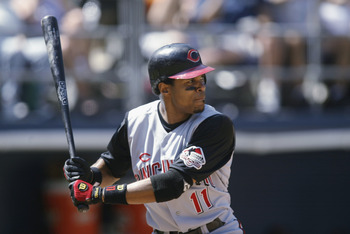 Stephen Dunn/Getty Images
When Cincinnati Reds shortstop Barry Larkin was elected into baseball's Hall of Fame in January of this year, the praise that came pouring forth from teammates and opposing players alike spoke to Larkin's character and his placement on this list as a great teammate.
In a 19-year career spent entirely with the Reds, Larkin certainly won many awards, including the NL MVP Award, three Gold Glove awards and nine Silver Slugger awards.
Larkin also was the named the recipient of the Roberto Clemente Award in 1993 and the Lou Gehrig Memorial Award in 1994.
In addition, Larkin served as a mentor to teammates like Sean Casey, Chris Sabo and Tom Browning, all who credited Larkin with helping them become better players.
Selfless, giving, great leader, outstanding individual—all were phrases used to describe Larkin, and all served to make him one of the greatest teammates in baseball history.
4. Harmon Killebrew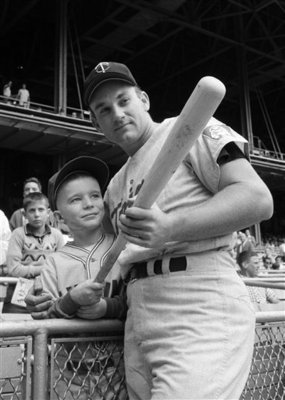 Photo courtesy masslive.com
When Hall of Fame slugger Harmon Killebrew passed away last year, the outpouring of emotions from fans, teammates and opposing players told the story of the great character of the man called Killer.
Throughout a career that spanned 22 seasons, Killebrew was one of baseball's most feared hitters yet also one of its most beloved.
Killebrew as well known as an unassuming man who was the first to reach out to rookies and help mentor them despite his lofty status.
No less than Hall of Fame player Rod Carew, a teammate of Killebrew's for eight seasons, summed up his legacy with words fitting of Killebrew's character.
"This is a sad day for all of baseball and even harder for those of us who were fortunate enough to be a friend of Harmon's. Harmon Killebrew was a gem. I can never thank him enough for all I learned from him. He was a consummate professional who treated everyone from the brashest of rookies to the groundskeepers to the ushers in the stadium with the utmost of respect. I would not be the person I am today if it weren't for Harmon Killebrew. He was a Hall of Famer in every sense of the word."
3. Jim Thome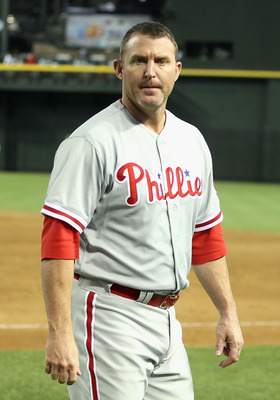 Christian Petersen/Getty Images
Jim Thome has certainly had a fabulous career, becoming the eighth man in MLB history to hit 600 home runs. But it's the overwhelming admiration and respect of others that earns his placement on this list.
The Cleveland Plain Dealer conducted a fan poll in 2003, and Thome was voted by fans as the most popular athlete in Cleveland sports history.
Sports Illustrated conducted a poll of MLB players in 2007 with Thome named by the majority of players polled as the second-friendliest guy in baseball behind Sean Casey.
Thome has been the recipient of the Roberto Clemente Award for his charitable contributions outside of baseball, the Lou Gehrig Memorial Award for his character and integrity, and the Marvin Miller Man of the Year Award.
Thome has been known not just as a nice guy, but a teammate who gives of his time selflessly on and off the field.
Can't think of a better definition for a great teammate than that.
2. Pee Wee Reese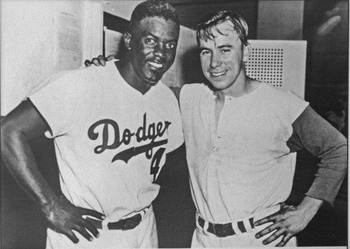 Photo courtesy bilerico.com
When Brooklyn Dodgers shortstop Pee Wee Reese met Jackie Robinson for the first time, he shook his hand. It was the first time Reese had ever shaken the hand of a black man.
Reese was steadfast in his support of Robinson as he broke baseball's color barrier in 1947, steadfastly supporting him throughout that first season and for the rest of his career.
The mark of a great teammate is one who puts the interests of the team above personal gain or belief. The example of Reese's support of Robinson and their friendship is a shining example of a great teammate.
1. Lou Gehrig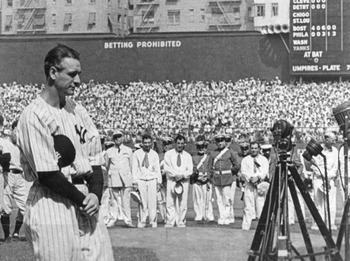 For all of the accolades that New York Yankees teammate received during his career and life, that of great teammate was the one he most cherished.
On Lou Gehrig Appreciation Day in 1939 at Yankee Stadium, Gehrig was presented with a silver trophy with all of the Yankees' signatures. But it was the poem that the players asked New York Times writer John Kieran to write that embodied who Gehrig really was.
"We've been to the wars together,
We took our foes as they came;
And always you were the leader,
And ever you played the game.
Idol of cheering millions;
Records are yours by sheaves;
Iron of frame they hailed you,
Decked you with laurel leaves.
But higher than that we hold you,
We who have known you best;
Knowing the way you came through
Every human test.
Let this be a silent token
Of lasting friendship's gleam
And all that we've left unspoken.
- Your Pals on the Yankee Team"
It was his leadership, his attitude, his demeanor and his lasting friendships with everyone on the Yankees that was truly remembered.
Doug Mead is a featured columnist with Bleacher Report. His work has been featured on the Seattle Post-Intelligencer, SF Gate, CBS Sports, the Los Angeles Times and the Houston Chronicle.
Keep Reading