Lessons Learned from Jacksonville Jaguars', Gene Smith's 2012 Draft Strategy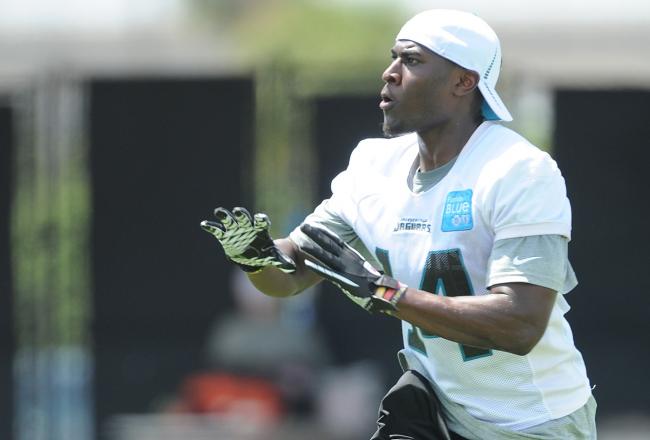 Rick Dole/Getty Images
Even though they're not a big-market team, the Jacksonville Jaguars' drafts over the last few years have been dissected as often as any team in the league.
General manager Gene Smith has a clear philosophy of how to use his draft capital, but the result always seems to reveal an element of that strategy that few of us were expecting. This year was no different.
Smith's Fate Is Tied to Blaine Gabbert's
How else can you explain the No. 1 wide receiver salary paid to Laurent Robinson, followed by the trade-up for Justin Blackmon at No. 5?
This pick, and the urgency to make it, was all about giving Gabbert another big-time weapon. You have to ask whether Smith is already panicking when you take a step back and analyze the move.
Perhaps the Rams were poised to take Blackmon at No. 6, but other reports say that the Rams had eventual second-round pick Brian Quick equal to Blackmon on their board. With the Rams holding two early second-round picks that made landing Quick nearly inevitable, it's hard to picture them pouncing on Blackmon.
If the Jaguars missed out on Blackmon, would it really be that bad? He's not a true No. 1 because he lacks the vertical speed and size to draw double-teams. It's surprising that Smith got taken in by the hype that Blackmon's numbers generated.
At worst, the Jaguars could have taken Michael Floyd, a player who actually has an elite size/speed combination. They could have also opted for cornerback Stephon Gilmore or a best player available like Fletcher Cox and taken one of many quality wideouts available in the second round.
The trade-up for Gabbert staggered the Smith regime. The trade-up for Blackmon could knock it to the canvas.
Smith Has a Blueprint for Winning, but It Is Pessimistic
How else can you explain spending an early third-round pick on a punter? That is the equivalent of going in the top 10 of the draft for such an inessential position.
Yes, the running game and defense are the strengths of the Jaguars. Yes, a field position game script gives the Jaguars the best chance of winning, and Bryan Anger will help there.
It's still hard to believe that there wasn't a player projected as a starter at an offensive or defensive position, which is much more valuable than a punter, even an All-Pro punter, because they can lock in tons of value for the team while they start under a rookie contract.
What this move announces to the team is that the Jaguars plan on punting a lot. Not exactly a rallying cry.
Of course, Smith could have waited until the fourth round to take Anger if he hadn't traded the team's pick in the round to Tampa Bay to move up for Blackmon.
This article is
What is the duplicate article?
Why is this article offensive?
Where is this article plagiarized from?
Why is this article poorly edited?