Euro Semifinal 2012: Germany Asks WAG Lena Gercke to Tone Her Sexy Down
June 28, 2012

Germany battles Italy on Thursday afternoon in the Euro Cup semifinal. If the German Football Association has their way, one WAG will be dressed far more conservatively. 
According to the Daily Mail, German gossip magazine Bunte reported earlier on the German FA's fear that one WAG was casting too big a shadow as it pertains to pure sexy. 
Lena Gercke, girlfriend of star midfielder Sami Khedira, has been asked to keep the sexy to a low roar during Thursday afternoon's semifinal. 
They don't want the fire of jealousy flamed when she takes her seat. Regarding that jealousy, the report states the following:
This had led to bickering between rival WAGS and subsequently lowered morale within the team camp, it said.

And so she has been requested 'not to hog the spotlight' before tomorrow's crucial match, so the focus can be switched back to the beautiful game.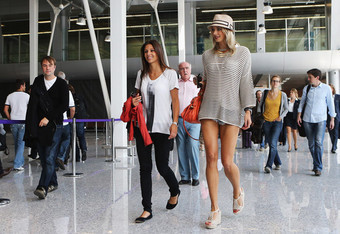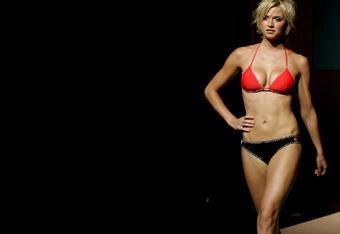 If you want to know who this 24-year-old stunner is who is causing other wives and girlfriends to freak out by her mere presence, she is the winner of Germany's first Next Top Model contest.
Apparently, she wore a pair of skimpy shorts to start the tournament, which is exactly how she should start pretty much everything.
Of course, I see nothing but absurdity coming from Germany's FA, but this is coming from a point of view that is quite foreign to how things are done for their national team.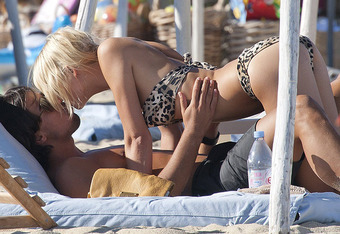 I also have to say I am quite unaware of Gercke's usual attire, but I am now willing to dive headfirst into researching this topic. 
As for Khedira, he is set to marry his model girlfriend after the tournament. Something tells me he will be just fine, even if Germany loses to Azzurri on Thursday. 
Follow me on Twitter for updated awesome.