5 Sharpshooters Philadelphia 76ers Must Target in 2012 NBA Draft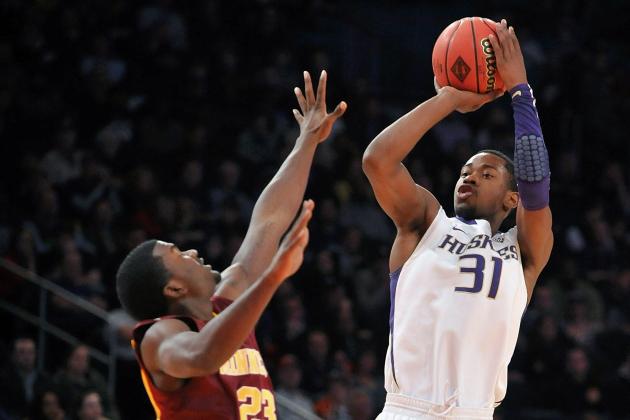 Jason Szenes/Getty Images

The Philadelphia 76ers need more consistency shooting the ball. The 2012 NBA draft boasts a handful of players that would fit perfectly in that regard.
Washington Huskies star Terrence Ross is one of several players that would fulfill this role for Philadelphia, boasting confidence in his jumper and incredible range. His 16.4 points per game led the team last season.
These are the five best shooters the 76ers could get their hands on with the No. 15 selection.
Begin Slideshow

»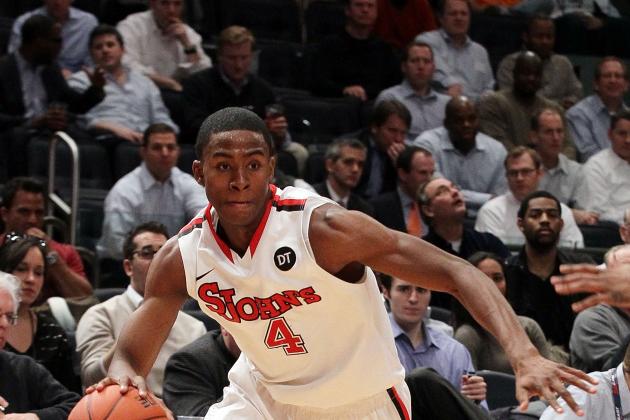 Jim McIsaac/Getty Images

The Numbers (per game)
Points: 15.5
Assists: 1.5
Rebounds: 8.6
FG%: 45.2
Breakdown
Harkless is quick, aggressive and a remarkable shooter from the field.
The Red Storm were flying high with this shooter on the court. He shoots nearly 45 percent from the field and is aggressive around the rim. His versatility as a scorer would fit right in with this Philadelphia 76ers team, as they play with aggression at the rim but are also in need of a shooting touch from the outside.
Give Harkless mid-range jumpers and he will hit them with outright consistency, which is exactly why the 76ers should give this talent a hard look.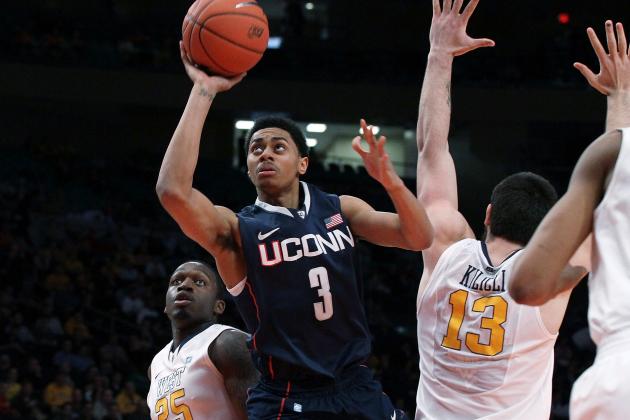 Jim McIsaac/Getty Images

The Numbers (per game)
Points: 17.7
Assists: 1.7
Rebounds: 4.9
FG%: 47.8
Breakdown
If Jeremy Lamb is to slip to the No. 15 pick, there is no question the 76ers have to take this talent.
Since the departure of Kemba Walker, Lamb has proven just how talented he is as a scorer. His jump from 11.1 to 17.7 points was not any sort of coincidence. He is a raw talent that can shoot the ball with extreme proficiency and undeniable confidence.
On a team like the 76ers that has backcourt talent but desperately needs consistent shooting, Lamb fits especially well into the mix.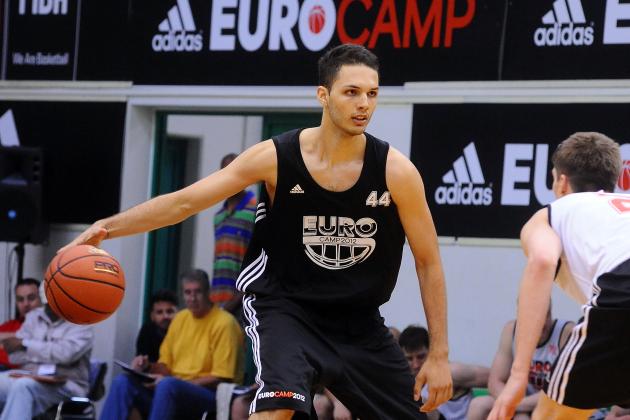 Roberto Serra/Iguana Press/Getty Images

The Numbers (per game)
Points: 14.0
Assists: 2.2
Rebounds: 3.2
FG%: 42.5
Breakdown
Evan Fournier is a superstar that shot the ball especially well from the field as a pro in the French league.
According to DraftExpress.com, disregarding three-point attempts, he shot a whopping 52.2 percent from the field. However, what makes him such a special player is that he isn't afraid to take shots from distance, averaging over four attempts per game.
At the next level, his three-ball will only improve with the confidence he has in his jump shot, and based on the numbers, his efficiency from inside the arch is undeniable.
The 76ers should take a long, hard look at this 19-year old going forward, as Fournier could be the one player that helps boost this team's shooting woes.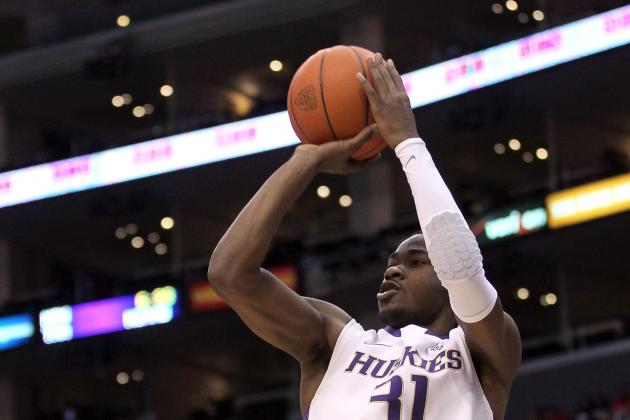 Stephen Dunn/Getty Images

The Numbers (per game)
Points: 16.4
Assists: 1.4
Rebounds: 6.4
FG%: 45.7
The Breakdown
Along with freshman guard Tony Wroten, Terrence Ross carried the load offensively with his sweet jump shot from both three-point and mid-range. The two combined for 32.4 points per game last season, a total which accounted for nearly half the team's points per game.
Ross excels in his ability to knock down a variety of shots. Not to mention, he comes into the draft off three spectacular performances to close out his college career. He averaged 25.7 points and just two turnovers per game in that time, while also shooting 26-for-58 and knocking down all 13 free throws he attempted.
There is no questioning Ross' game. His 6'6'', 195-pound athletic frame will only help him to better succeed at the next level. He is a sharpshooter that would give the Philadelphia 76ers a major threat anywhere from 10-25 feet from the basket.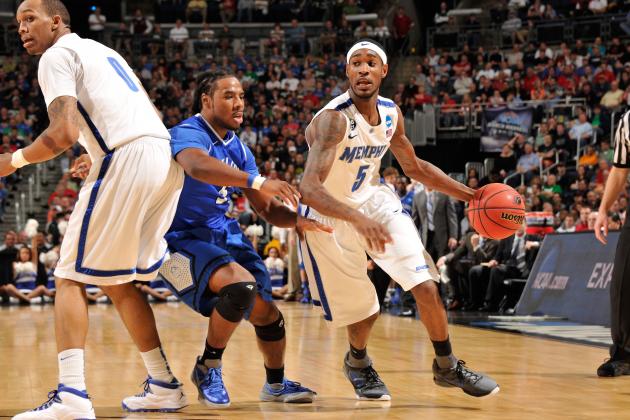 Jamie Sabau/Getty Images

The Numbers (per game)
Points: 18.0
Assists: 2.9
Rebounds: 8.0
FG%: 50.9
Breakdown
This guy can flat-out score the basketball, and is the sharpshooter this team must select if they wish to take one with the No. 15 pick.
With Memphis, Barton was the main scoring threat. More importantly, he was especially efficient. This is a talent that shot a whopping 50.9 percent on 12.9 field goals attempted and gave up just 2.1 turnovers per contest.
Talk about some impressive figures.
At the next level, confidence in a player's jump shot is critical. The fact Barton hits those shots with such proficiency and plays mistake free ball makes him all the more attractive. The 76ers would be doing themselves a big-time favor taking this stud with their selection.