NHL Free Agency: 5 Players Who Need Big Performances to Match Expectations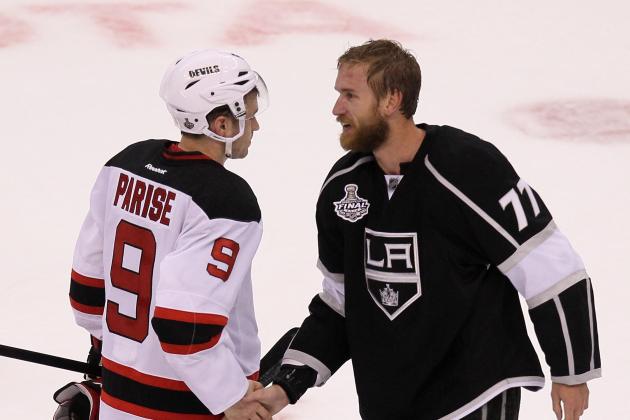 Jeff Gross/Getty Images

It means a lot when a player becomes a free agent. They must prove themselves to a new team and show that they can play well on a consistent basis.
For this upcoming season, there are some players that need big performances in order to prove their worth after they sign their new contracts.
Here's a few players that need to show up on the ice with intensity and skill next season in order to live up to their hype as a free agent.
Begin Slideshow

»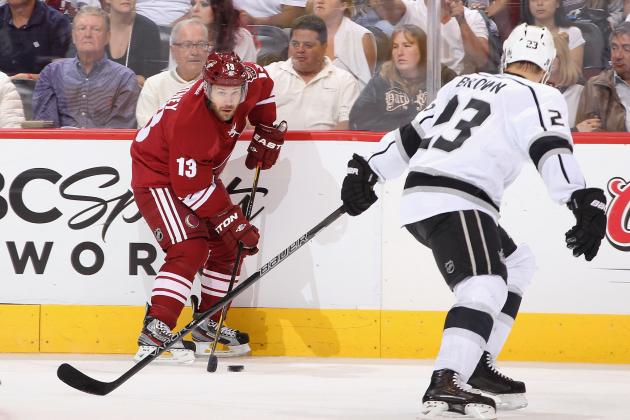 Christian Petersen/Getty Images

This left-winger might be 40 years old, but age isn't stopping him.
Last season, Whitney had 77 points with 24 goals, proving himself as an offensive force whenever he's on the ice. He may not be as talented as some of the young guns in the league, but he's still putting up impressive numbers for an older player.
As a free agent, and being older than most players in the NHL, Whitney must live up to expectations next season and be successful on whichever team decides to take him.
He is one of the best free agents available and will play the role as a leader next season wherever he lands.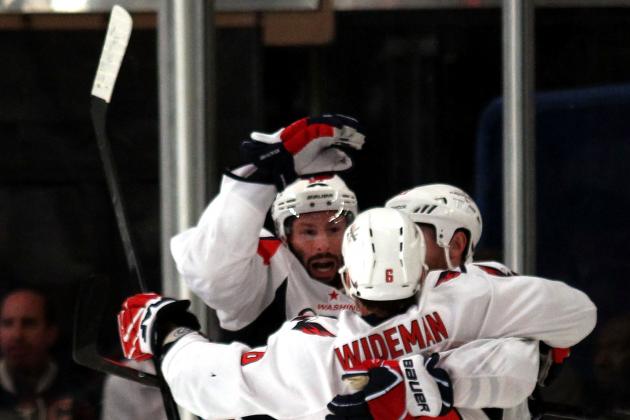 Bruce Bennett/Getty Images

Dennis Wideman was a talented defender for the Washington Capitals, but next season he will see himself in a Calgary Flames jersey.
The All-Star defenseman was sent to the Flames for minor league defenseman Jordan Henry and a fifth-round pick in the 2013 NHL draft.
Last season, Wideman had 11 goals and 35 assists in 82 games, and he'll want to bring his defensive prowess with him to Calgary, a team that could use some motivation.
The Canadian was supposed to become an unrestricted free agent on July 1, but on Wednesday he shocked some NHL fans when he signed with the Flames for a five-year, $26.25 million contract.
Wideman knows how to play defense and he's a playmaker.
After signing this contract, Wideman is expected to produce next season, and he'll want to prove that he's worth the big bucks.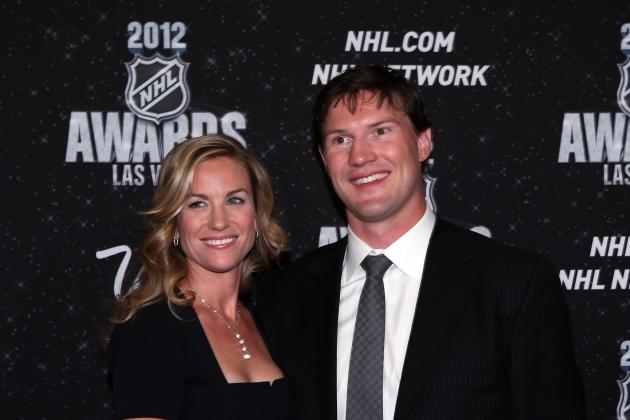 Bruce Bennett/Getty Images

The Phoenix Coyotes might find themselves in the position at the start of the 2012-2013 season with a new captain.
With Shane Doan a free agent, it's most likely that another NHL team will come in and scoop him up quickly if they can. Doan is a strong force on the ice and, at 35 years old, can bring some veteran talent to a team that needs a boost.
Last season, Doan had 22 goals and 28 assists.
Doan has been a factor in the Winnipeg Jets' and Phoenix Coyotes' organization for 17 years so far, so it's hard to say if he would want to leave Phoenix or try to succeed on another team.
Either way, Doan should make sure he comes fully equipped with a standout season to live up to the free-agent hype.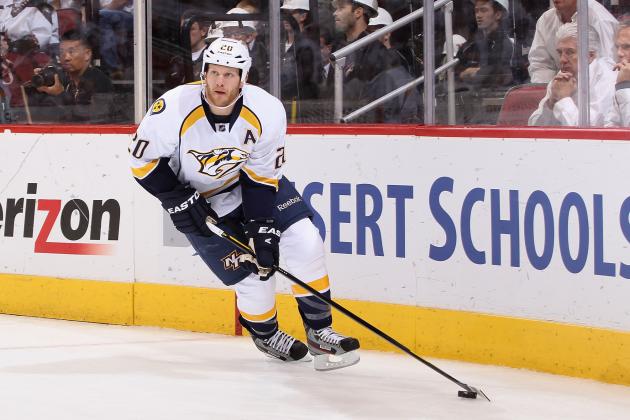 Christian Petersen/Getty Images

Ryan Suter is arguably the best free agent this year.
He's an extremely physical defenseman with an immense amount of talent. Any team that Suter finds himself on next season will prove to be more successful with him. He is a leader and on July 1, many teams will have their eye out for Wisconsin native.
Last year, Suter finished with seven goals and 39 assists. He is undeniably one of the best defenders in the NHL.
Will Suter live up to the expectations as one of the best NHL free agents this year? Or will he stay with Nashville and try to make the playoffs again like he did this season until they were knocked out by the Phoenix Coyotes in the second round?
Only time will tell for this standout defenseman.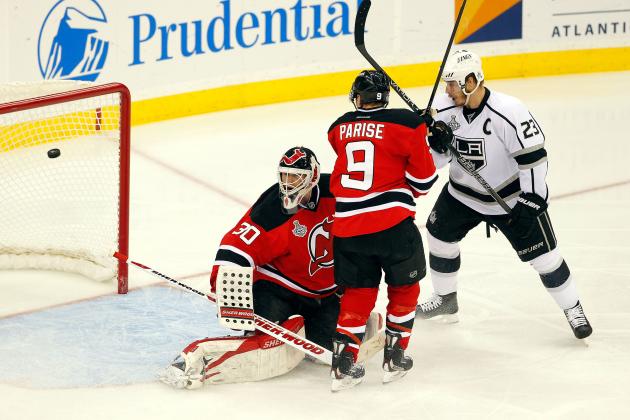 Paul Bereswill/Getty Images

Zach Parise is not only the Devils' captain, but he's a U.S. Olympian and a fan favorite in the NHL.
He's a hard-working player and has scored at least 30 goals five times in his career. This past season, Parise led his team to the playoffs, but they lost in the finals to the Stanley Cup champion Los Angeles Kings.
Parise will be a free agent on July 1, and many wonder if he will live up to the expectations next season.
Last year, it seemed like Parise would be done with the Devils. They didn't make the playoffs and had a dismal season. However, after their Stanley Cup run, it might be in Parise's best interest to stay in Jersey with Ilya Kovalchuk and Patrik Elias.
Either way, Parise will be one of the most sought-out players in the free agency. He brings utter tallent, skill, speed, intensity and leadership to the table, and any team would be improved with the addition of the talented left-winger.