Steve Nash and the 10 Best Distributors in the NBA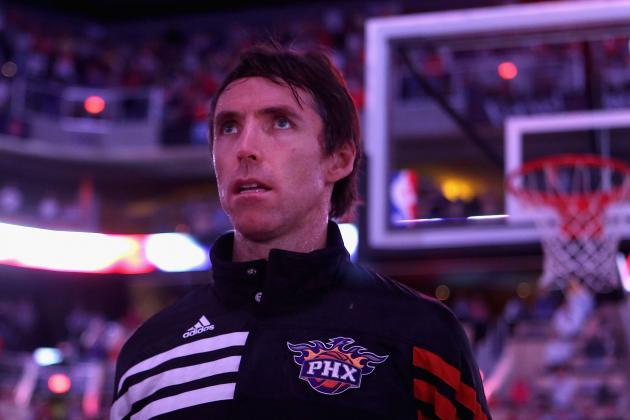 Christian Petersen/Getty Images
Where does Steve Nash rank among the NBA's best ball distributors? Read further to find out.
"Steve Nash throws an alley-oop pass to Jared Dudley who slams it down with authority!"
Great NBA distributors make that exciting play often and they have a lasting effect on the fans.
As far as the greatest current ball distributors in the game goes, Steve Nash is one of them. Where Nash ranks on this list is up for debate.
Is he at the top of this list?
To answer that question you will have to read further. I can tell you that he is not at the bottom of the list.
I considered where a player ranks in assist totals, their position and how much of an impact they have on the overall flow of their team's offense. For an example, Point Guard A averages six assists, but he plays 37 minutes a game he will not be ranked higher than Point Guard B who plays 10 minutes less and averages just one assist fewer.
Begin Slideshow

»
Jeff Gross/Getty Images

Andre Miller is nearing the end of a good career. The 13-year veteran is ranked 10th all-time in total assists in the NBA. He averaged 6.7 dimes this past season and the free agent to-be is looking for one-more good payday.
What makes Miller special is the fact that he has never been a flashy player. He is an intelligent point guard who understands when and where to give the ball up. He can pass it to you on the low block, in the corners and in transition.
Miller should be considered a borderline candidate for the basketball Hall of Fame as he is one of the best passers to ever don a NBA jersey.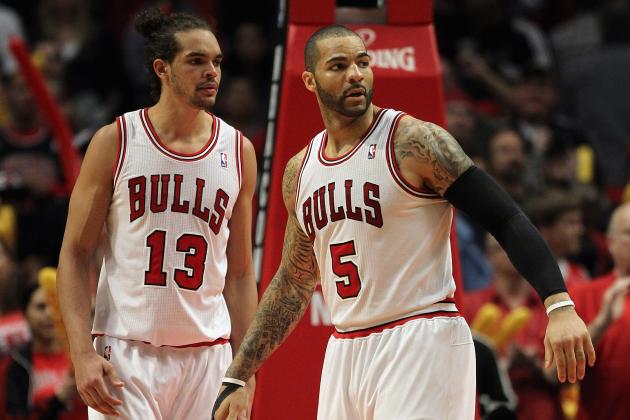 Jonathan Daniel/Getty Images

At number nine comes the tandem of Bulls' frontcourt teammates, Joakim Noah and Carlos Boozer.
Odd choice you say?
Maybe you have not watched a lot of Bulls' basketball. Noah and Boozer share the ball so freely with one another and their fellow teammates. Watching them pass the ball in the post is basketball poetry-in-motion.
Do not get too caught up in assist numbers because ball movement requires ball distribution. As a tandem, Joakim Noah and Carlos Boozer are second to none.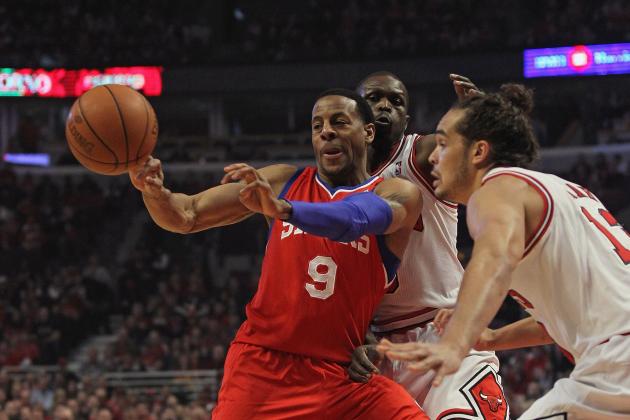 Jonathan Daniel/Getty Images

In Philadelphia Andre Iguodala has been the de-facto point forward for several seasons. On a team that ranked 10th in assist this past season, it was hard to overlook him.
I believe that Iguodala would have averaged more than the team leading 5.5 assists per game if he played with more shooters.
Watching him dissect the Bulls in the playoffs with precision passing, it is no wonder why they won the series in six.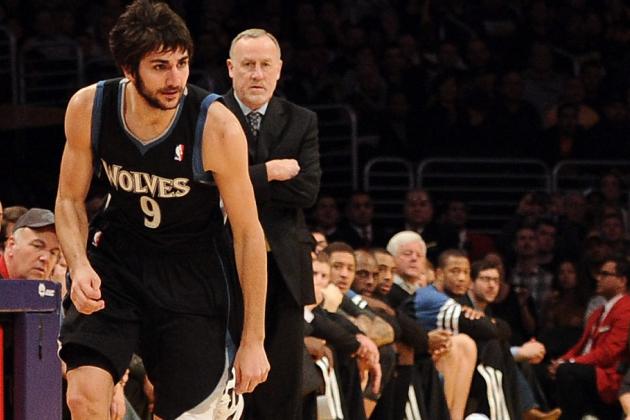 Harry How/Getty Images

Before Ricky Rubio came to the NBA there was a lot of buzz that surrounded him. Most scouting reports had Rubio as a below average shooter who was a great passer. The scouts were half-correct.
Rubio's shot was a bit better than advertised and his ball distribution was amazing for a rookie.
Rubio came on strong and never let up until he suffered a season-ending injury. His 8.2 assists per game were among the highest ever among rookies. Imagine where his assist number would be had Wes Johnson made some shots or Michael Beasley wouldn't have been a basketball black hole.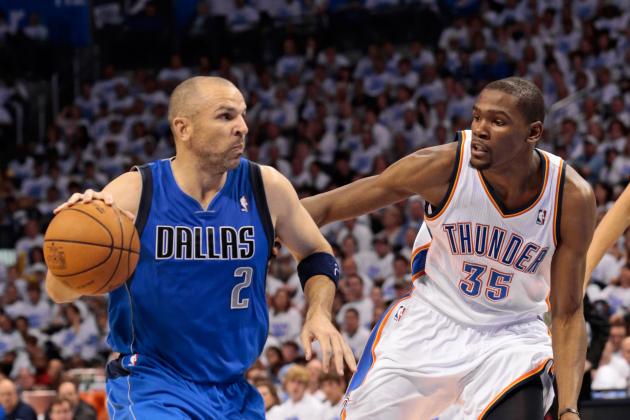 Brett Deering/Getty Images

This past season Jason Kidd handed out a career-low of 5.5 assists per game but he still makes this list.
Kidd's cerebral style of passing is what makes him one the best point guards to have ever played the game.
Is he one of the elder statesmen of the league? Absolutely, and he has lost a few steps. But no one is more adept at slinging a pass to a teammate cutting to the basket.
Ball distribution requires good, solid court vision and Kidd is at the top of the class there.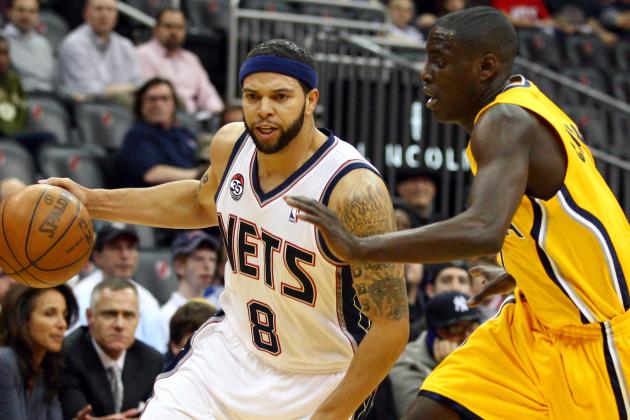 Chris Chambers/Getty Images

Deron Williams is the top NBA free agent this offseason. His scoring ability at the point guard spot is outstanding but it is his pick-and-roll passing that sets him apart.
Williams checked in with 8.7 assists a game while playing on a bad New Jersey (now Brooklyn) Nets team. Getting teammates scoring opportunities is a wonderful job when you are dishing out passes to Marshon Brooks and a healthy Brook Lopez.
Williams ranks here because of the low effect he had on the Nets in terms of overall wins and losses.
Ronald Martinez/Getty Images

LeBron James is closer to Magic Johnson than he is to Michael Jordan.
Love him or hate him, he is a far better passer than he gets credit for. When you watch him on the Heat, his Big Three compadres Dwyane Wade and Chris Bosh, create chances for themselves.
This takes away from James' assist totals in which he averaged his third lowest total in his career with 6.2 a game.
James can pass the rock in any situation in the game. That is not the only impressing aspect of how he distributes the ball. Often considered too unselfish, James will usually find the open man on every pass.
He is either setting up a play or lobbing a pass for a alley-oop slam.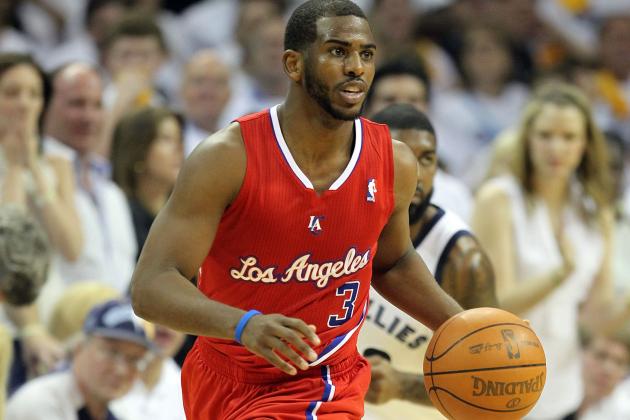 Andy Lyons/Getty Images

Chris Paul looks to make his teammates better every chance that he gets. He is considered by many to the best point guard in the league.
Chris Paul stands out not only for the assists that he hands out (9.1 APG), but also how efficient he is when dishing them out.
Playing with frontcourt players such as Blake Griffin and DeAndre Jordan helps. They don't call them "Lob City" for nothing.
He is the floor general and the clear leader of his team. Paul's passes are crisp and precise, usually on time with whoever he is passing to and he plays with an edge. The edge that suggest he can make any pass that he wants at any given time that he wants to.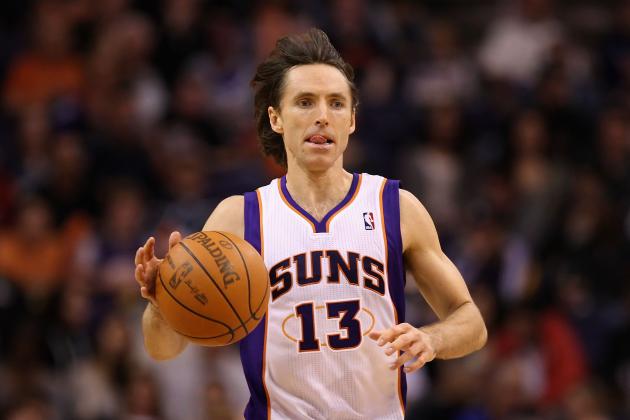 Christian Petersen/Getty Images

No, Steve Nash is not "numeral uno", but he was a very close second on the list.
No player has done more with the assortment of players than Nash has with the Suns. Nash nearly single-handedly led the Suns to the playoffs.
Somebody explain to me how Steve Nash, at age 38, averaged 10.7 dimes a game with Marcin Gortat as arguably their second-best player?
He does it with court vision, intelligence and guile. Nash also sets the tone on the offensive end without much of a defensive identity.
Simply put, Steve Nash is the total package when it comes to ball distribution, but if he is not the best at it than who is?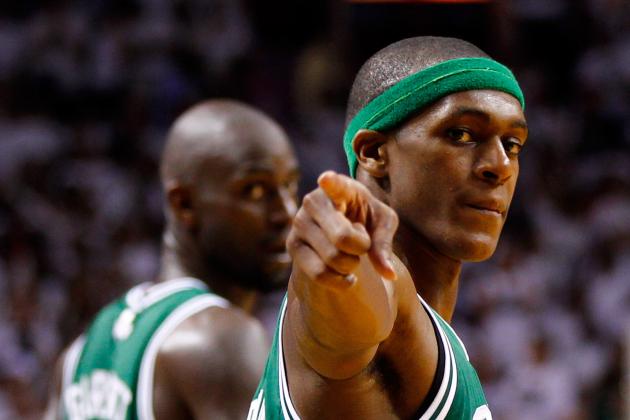 Mike Ehrmann/Getty Images

The winner is Rajon Rondo who averaged one assist more than Steve Nash for a team that made it to the Eastern Conference Finals.
When you share the ball, well, your team usually comes out victorious. Rondo excels at this despite playing with a team that does not run well in transition. Rondo is a Lamborghini playing with a bunch of F-150s.
He is successful at passing the ball at virtually any pace and the score in the game proves how much he means to the Celtics.
Rondo is a true point guard with an old-school game and he plays basketball the right way. He understands floor spacing and his passes are usually on the money. When he is not getting an assist, Rondo is setting the tables for the Celtics and directing traffic while the team walks the ball up the court.
Rajon Rondo is the best ball distributor in the NBA.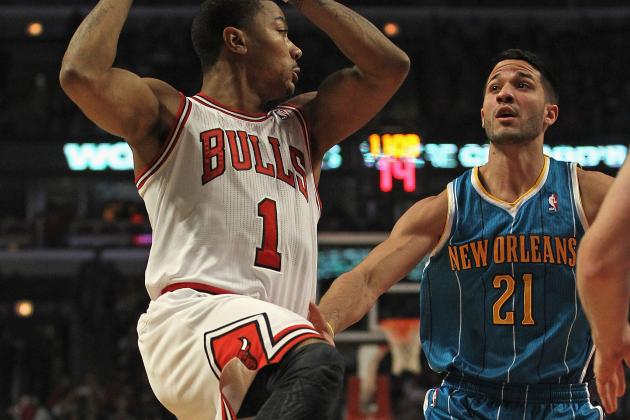 Jonathan Daniel/Getty Images
A healthy Derrick Rose would have made the list. Also, watch out for Vasquez as he is a player on the rise.
The players who also deserved consideration for the list were Derrick Rose, Tony Parker, Jose Calderon, John Wall and Pau Gasol. For one reason or another, these players could not crack the top 10. Some of them were injured (Rose and Calderon), others were inconsistent (Wall and Gasol), while some barely missed the cut (Parker).
Next season look for the Hornets' Greivis Vasquez and Goran Dragic of the Rockets to perhaps make some noise.
Vasquez averaged 10.1 assists per 48 minutes played and will have a weapon in Anthony Davis to lob the ball to. As for Dragic, the more playing time he receives, the better he will be.