NBA Draft 2012: Prospects Who Have Killed Their NBA Draft Stock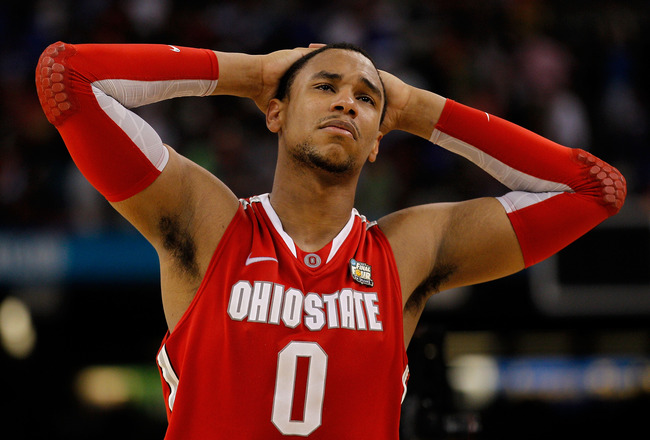 Chris Graythen/Getty Images
No NBA prospect has ever entered the draft as a sure thing.
The potential to be great exists in every player, but the risks don't always outweigh the rewards in the eyes of NBA owners.
The 2012 draft is no exception, as there are a number of players who have seen their stocks plummet at the worst possible time.
Jared Sullinger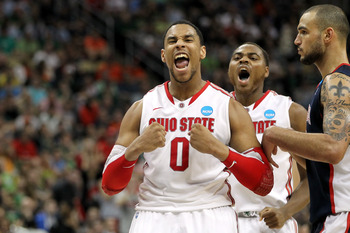 Gregory Shamus/Getty Images
Jared Sullinger has seen his draft stock fall further than any other player in the 2012 NBA draft.
The former Ohio State Buckeye would have likely been considered a top-five pick if he had entered the NBA last season—he averaged 17.2 points and 10.2 rebounds as a freshman.
Now, however, he has fallen out of virtually all lottery projections following the news that doctors have medically red-flagged the health of his back.
With his below-the-rim style of play and extreme lack of athleticism, Sullinger was already a question mark—but following the exposure of looming health concerns, he could realistically fall out of the top 20.
Andre Drummond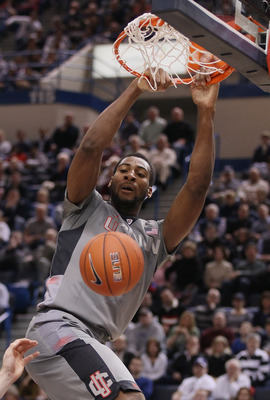 Elsa/Getty Images
Andre Drummond should be a top-three pick on talent and physical attributes alone.
Unfortunately for him, the scouts have done their homework.
The 6'11", 279-pound big man has almost no low-post game and showed signs of disinterest throughout his one year at Connecticut.
He's probably sick of the word motor by now, as he's explained many times that the reason he doesn't show emotion is because he loves playing the game of basketball.
But loving the game is no reason to settle for jump shots—which need much improvement—instead of attacking the rim, when he could put virtually every opponent he faces on a poster.
Drummond has the potential to be great, but following a subpar freshman season, teams have to wonder how long it will take for that greatness to shine through at the next level.
Quincy Miller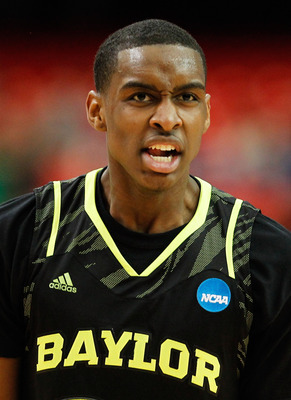 Streeter Lecka/Getty Images
Quincy Miller's stock has gradually dropped over the last month, as he's gone from a sure top-20 pick to someone who may not even see the first round.
A 6'10" small forward, Miller will enter the league with questions about his true position, as well as questions about his ACL injury from late in his senior season of high school.
Having never quite gelled with Perry Jones III after returning from his injury, it seems as if Miller never fully displayed his versatility as both a post and perimeter player.
He is a talented player who can score from nearly anywhere on the floor, but more time to recover and show what he can offer would have done wonders for his stock in the 2013 NBA draft.
Kendall Marshall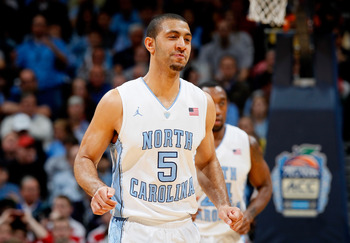 Kevin C. Cox/Getty Images
As arguably the purest point guard in the upcoming draft, Kendall Marshall's game doesn't have any glaring red flags.
His stock has fallen, however, as his passing abilities and intangibles are difficult to display in pre-draft workouts.
Once considered a top-10 prospect, he currently finds himself going to Denver with the 20th pick in ESPN's current mock draft.
Marshall will be a solid point guard at the next level with his incredible passing ability—he averaged 9.8 assists per game last season.
However, a lack of athleticism and a subpar jump shot have pushed Marshall behind the high ceilings and playmaking abilities of the lottery's top prospects.
Perry Jones III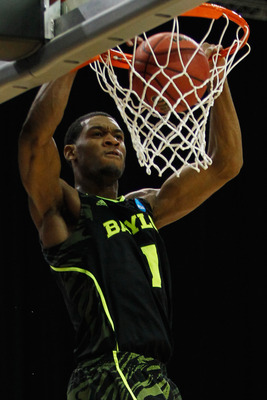 Streeter Lecka/Getty Images
The biggest question surrounding Perry Jones III entering the draft is what position he will play in the NBA.
His perimeter skill set and athletic ability make you think that he might have been a miscast big man at Baylor, but his 6'11" frame makes it tempting to stick him in the post next season.
He can also be passive at times, which might be an even bigger concern than his position.
Additionally, ESPN's Chad Ford is reporting that Jones may be dealing with a meniscus issue.
If he had the motor of some of this year's less talented prospects, he could be challenging Anthony Davis to be the No. 1 pick in the draft.
Keep Reading