Predicting the Leading Scorer for Every NBA Team Next Season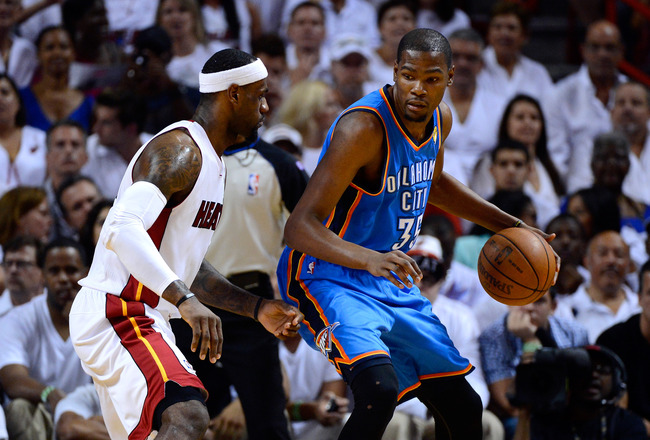 Ronald Martinez/Getty Images
You can win games without scoring, and the better scorers you have on your team the better chance you have of winning.
Seems like a pretty simple formula, but who is the best scorer on your favorite NBA team? You may be surprised at the answer.
The NBA is filled with scorers, some teams are stacked with multiple guys who can score the ball, but who will be the leading scorer for each NBA team when the season begins?
Atlanta Hawks, Josh Smith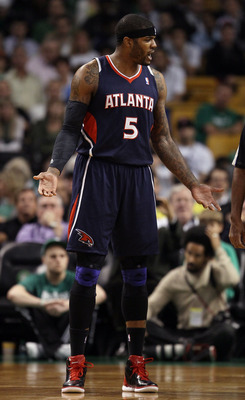 Elsa/Getty Images
Let's be honest, Josh Smith should have been an All-Star this past season and has clearly surpassed Joe Johnson as the best player on the team.
He may not have the most polished offensive game, but due to his athleticism, he can often times score with ease.
The minute Smith stops settling for jump shots is when he will become an unstoppable scorer. Well, I think Smith will come out with something to prove and finally prove to us why he has been such a highly regarded talent since his high school days.
Boston Celtics, Rajon Rondo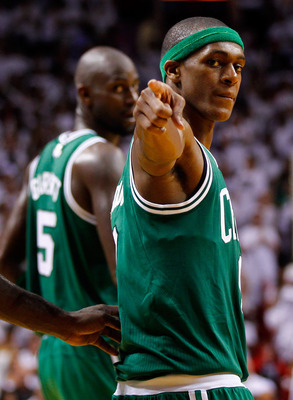 Mike Ehrmann/Getty Images
Rajon Rondo has been deemed as one of the best passers the NBA has ever seen. But with the likely departure of both Kevin Garnett and Ray Allen, Rondo will be asked to do a lot more scoring for the Celtics this upcoming season.
I know what you're thinking, and to answer your question, no, I haven't forgotten about Paul Pierce, who can still score with the best of them. But let's be real, he's on the last legs of his career.
Rondo can get to the cup anytime he'd like and has shown signs of a consistent jump shot. It's time for him to take the reigns of the scoring sleigh for Boston.
Charlotte Bobcats, Ben Gordon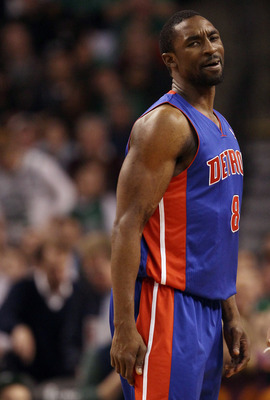 Elsa/Getty Images
Ben Gordon is one of the streakiest players in the game today, but when he's feeling it, HE IS FEELING IT.
That being said, the Bobcats brought him over to do one thing and one thing only: score. Something I don't believe he will have any problem with.
Along with scoring more points, I'm sure those one or two faithful Bobcat fans are hoping he brings them a couple of more wins as well.
Chicago Bulls, Derrick Rose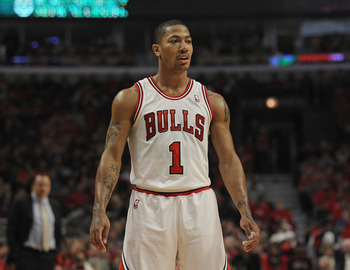 Jonathan Daniel/Getty Images
I've heard many people say that they don't think Derrick Rose will ever be the same after his surgery. Even if that is the case, if he comes back half the player he was before he got injured, he will still be pretty tough to stop.
This one is a no-brainer.
Cleveland Cavaliers, Kyrie Irving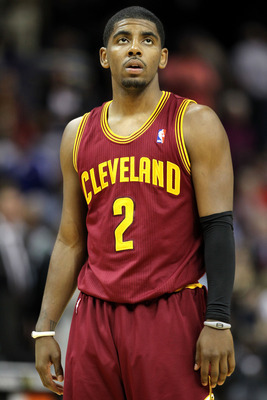 Andy Lyons/Getty Images
Kyrie Irving has drawn comparisons to Chris Paul, so needless to say he had a pretty impressive rookie season.
Irving will continue to get better as the Cavs try and rebuild around him and some other young talent. But they will only go as far as the young buck can take them.
Dallas Mavericks, Dirk Nowitzki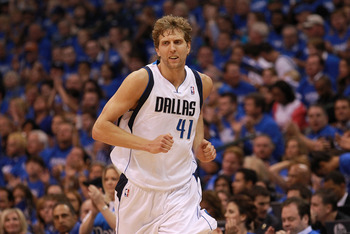 Ronald Martinez/Getty Images
Dirk Nowitzki is arguably the best scoring big man in the league.
He can score in a variety of ways and his team looks to him to do so game in and game out—and he will continue to do so next season.
Denver Nuggets, Danilo Gallinari
Jeff Gross/Getty Images
Before he got hurt, Danilo Gallinari was playing the best basketball of his career.
Not only was he scoring, he was rebounding and making plays for his teammates.
The Nuggets need a go-to scorer, and I think it's about time that he permanently steps into that role.
Detroit Pistons, Greg Monroe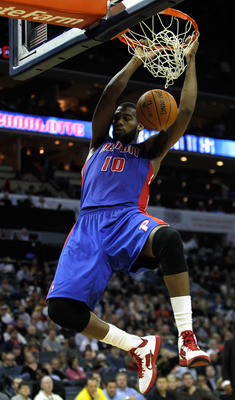 Streeter Lecka/Getty Images
Greg Monroe quietly had a very good season for the Pistons. I know this because I hated matching up against him in fantasy basketball.
With Ben Gordon gone, there will be a lot more shots to go around. More shots for the very effective and talented Monroe.
Golden State Warriors, Stephen Curry/Andrew Bogut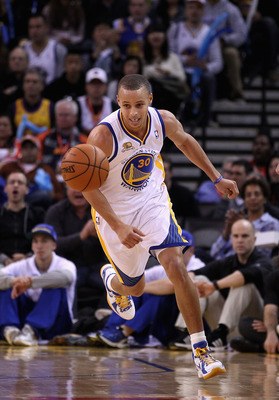 Ezra Shaw/Getty Images
It was very unfortunate that we did not get to see Stephen Curry play this past season, and it would be easy to say that he is going to come back and lead the Warriors in scoring after Monta Ellis' departure.
But don't forget that Golden State acquired Andrew Bogut. A very savy big man who demands touches inside.
Bogut will get buckets.
Houston Rockets, Kevin Martin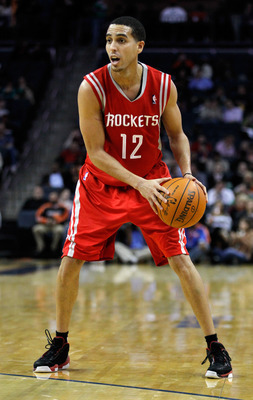 Streeter Lecka/Getty Images
Well this one is hard to call considering all the moves the Rockets are trying to make as of now.
But one thing is for certain, not a lot of players can score the ball like Kevin Martin, and if he is still in a Houston uniform when the season begins, there won't be anybody on the roster outscoring him too regularly.
Indiana Pacers, Paul George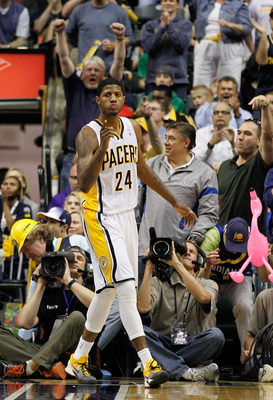 Gregory Shamus/Getty Images
Danny Granger has been Indiana's go-to guy for a while now, but its about time for the passing of the torch.
Paul George is a young talent who will be around for a very long time. He is one of the most athletic wingmen the NBA has today, and he can score the ball when asked to do so.
I look for George to capitalize on more touches next year.
Los Angeles Clippers, Chris Paul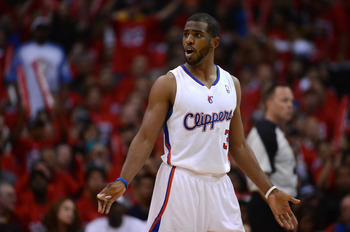 Harry How/Getty Images
Chris Paul, arguably the best point guard in the game and seemingly unstoppable in every game he plays, will lead the Clippers in scoring.
And he won't be slowed down anytime soon.
Los Angeles Lakers, Kobe Bryant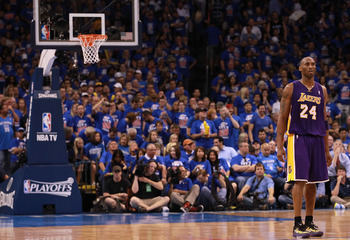 Ronald Martinez/Getty Images
Never will Kobe be outscored by his teammate again in his career. Period.
Memphis Grizzlies, Rudy Gay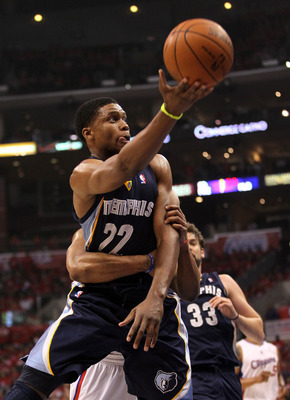 Stephen Dunn/Getty Images
The Grizzlies do have a lot of talent on their roster and different guys who can go off every night.
But for them to be at their best, Rudy Gay must be the leading scorer.
He is the most versatile player on the team, and I expect him to have a breakout season.
Miami Heat, LeBron James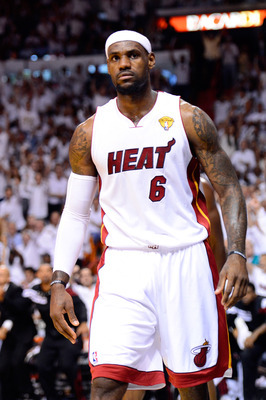 Ronald Martinez/Getty Images
Milwaukee Bucks, Monta Ellis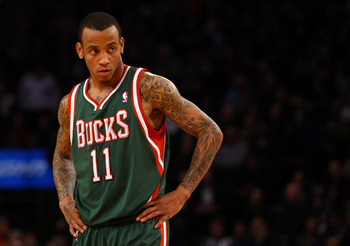 Chris Chambers/Getty Images
This one is very interesting. We have yet to see Brandon Jennings and Monta Ellis play a full season together.
You can't really go wrong with either player.
But I expect Brandon Jennings to step more into the point guard role, resulting in Ellis being the leading scorer for the Bucks.
Minnesota Timberwolves, Kevin Love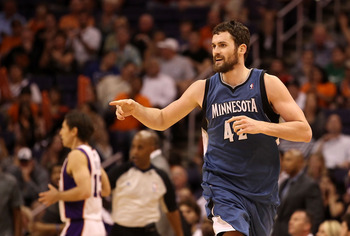 Christian Petersen/Getty Images
Kevin Love continues to fly under the radar. At least as much as he can.
He is the definition of a double-double machine.
However, people oftentimes overlook his scoring abilities. Love will continue to lead the Wolves in multiple categories, including scoring.
Brooklyn Nets, Deron Williams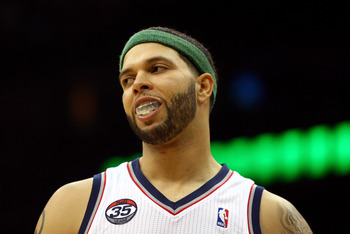 Chris Chambers/Getty Images
If the Nets do indeed keep Deron Williams on the roster, they will maintain one of the premier scoring point guards in the league.
New Orleans Hornets, Eric Gordon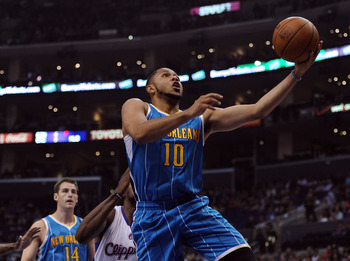 Harry How/Getty Images
Another if here. If the Hornets persuade Eric Gordon to stay, he will be the best scorer and player on the roster.
Anthony Davis, the believed to be No. 1 pick, is not someone who will go out and average 20 points in the NBA.
New York Knicks, Carmelo Anthony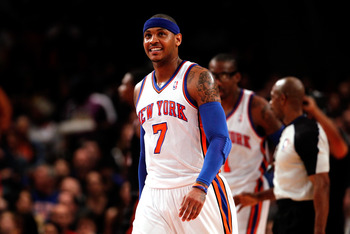 Jeff Zelevansky/Getty Images
Carmelo Anthony is a top-three scorer in the NBA.
He's big, strong, and can score in almost any way you could possibly think of.
Melo got his groove back toward the end of the season, and I expect him to compete for a scoring title next season.
Oklahoma City Thunder, Kevin Durant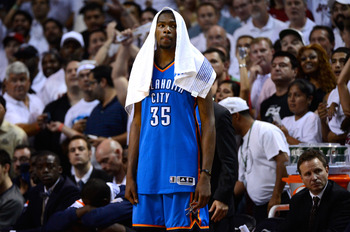 Ronald Martinez/Getty Images
Kevin Durant scores easier than anybody else in the NBA, and he will continue to do so for a very, very long time.
Orlando Magic, Dwight Howard?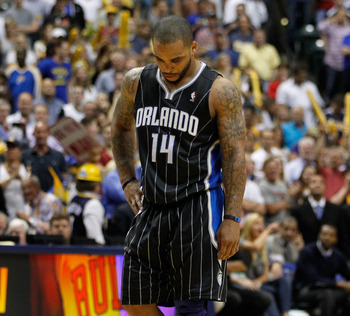 Gregory Shamus/Getty Images
If the Magic don't maintain Dwight Howard, they have a lot more things to worry about than who their leading scorer is.
Philadelphia 76ers, Andre Iguodala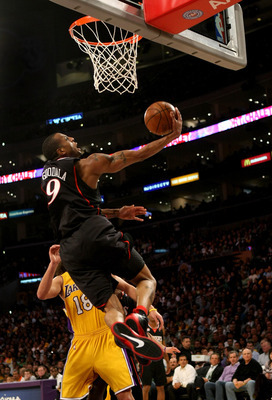 Stephen Dunn/Getty Images
You never know what you're going to get with the 76ers.
Last year their leading scorer came off the bench.
However, I think Andre Iguodala will finally step up and score for Philadelphia. If not, they won't go much farther than they did last year, once again.
Phoenix Suns, Shannon Brown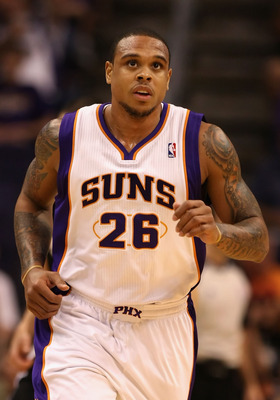 Christian Petersen/Getty Images
It looks like Steve Nash is on his way out, meaning someone on the Suns will have to step up.
They don't have many options, but I think it will Shannon Brown who steps up in Nash's absence.
When Brown gets the chance, he is actually a very capable scorer. Well, here's his chance.
Portland Trail Blazers, LaMarcus Aldridge
Elsa/Getty Images
LaMarcus Aldridge proved to be one of the surprises from last season.
He was one of the best big men in the league, and I believe he will continue to improve and shine bright as the best player on the Blazers.
Sacramento Kings, DeMarcus Cousins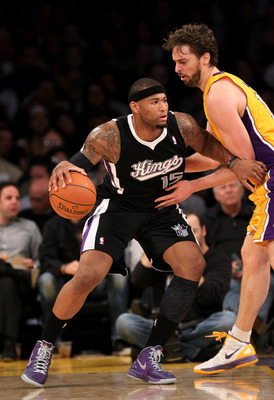 Stephen Dunn/Getty Images
DeMarcus Cousins was simply a beast this past season, and he's just getting started.
The Kings have a lot of talent, but no player's more talented than Cousins.
San Antonio Spurs, Tony Parker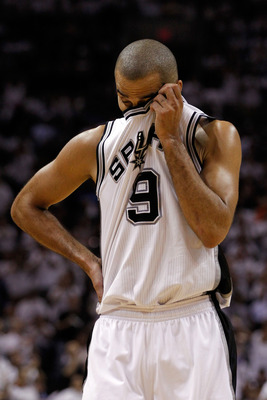 Tom Pennington/Getty Images
Tony Parker is one of the most underrated "superstars" in the league.
Fans are quick to deem him old since it seems like it's been Tony Parker, Tim Duncan and Manu Ginobili for 20 years.
However, it's clear that Parker is the member of the big three with the most left in the tank.
Toronto Raptors, DeMar DeRozan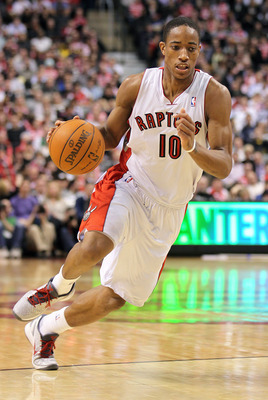 Claus Andersen/Getty Images
DeMar DeRozan was a scoring machine this past season.
He fell off a little bit toward the end, but I look for him to pick up right where he left off and continue scoring the ball for the Raptors.
Utah Jazz, Al Jefferson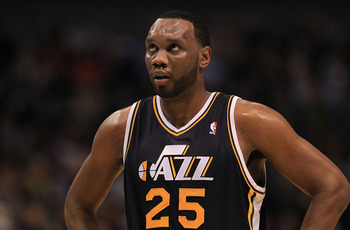 Ronald Martinez/Getty Images
Both Paul Millsap and Al Jefferson are scoring machines for the Jazz.
Another toss up here, but I'm going to give the edge to Jefferson.
Washington Wizards, John Wall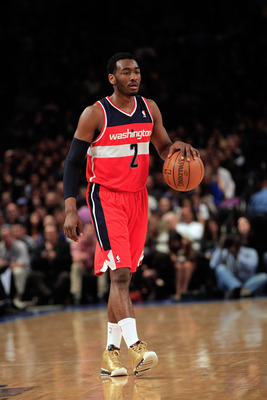 Chris Trotman/Getty Images
Still waiting for John Wall to have his breakout season. This one has got to be it.
Keep Reading