What the Celtics Need This Offseason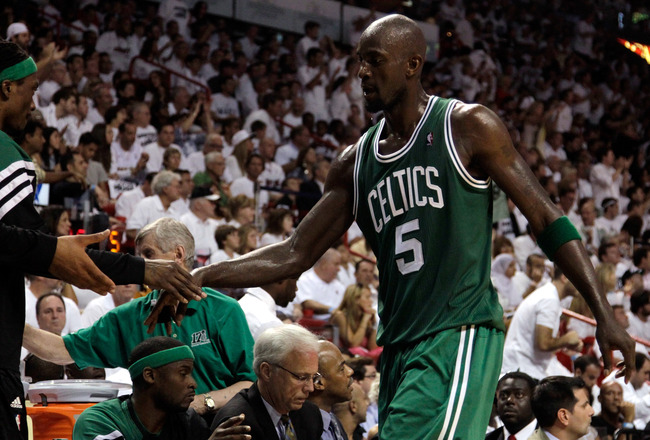 Is this the last time we see Garnett in a Celtics uniform?
Mike Ehrmann/Getty Images
When the Boston Celtics snuck out of Miami with a 94-90 win over the Heat in Game 5 of the Eastern Conference Finals, one last run to the Finals seemed reasonable.
Then LeBron James turned into Chris Mullin in NBA Jam in Game 6 and the Celtics ran out of gas seven minutes from the finish line in Game 7.
Now, almost certainly, the Celtics core group will break up like a boy band whose members just turned 25.
The Celtics are in an NBA limbo: Garnett and Pierce have enough juice in them to keep Boston a legitimate, top-4 team in the East, which makes strapping C4 to the team and blowing them up like the Kingdome in Seattle a bit premature.
But the Heat are only going to get better while the Celtics are only getting closer to being put out to pasture. With the most important Celtics offseason since they acquired Garnett and Allen upcoming, hope springs eternal.
Keep Reading

Boston Celtics: Like this team?