MLB Free Agency: Every Team's Soon-to-Be Free Agent with Leverage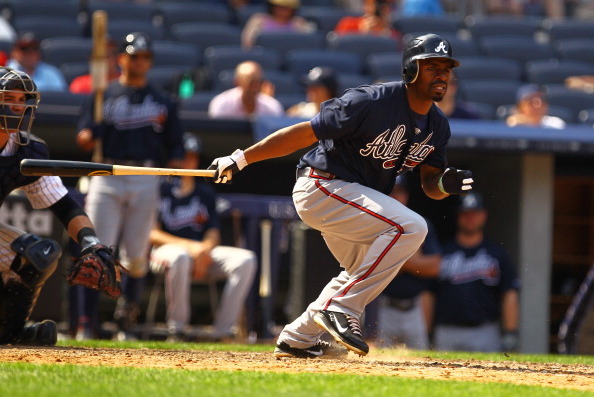 Al Bello/Getty Images

With free agency a number of months away it's hard to predict who may or may not change teams, especially with the trade deadline set to put things into motion in the coming weeks.
A number of players have gotten speculation out of the way early, signing long-term extensions with their teams early on rather than deal with the process of testing the waters in free agency.
Many others, however, are still set to enter free agency when the season comes to an end, and the way they're playing this season they may have enough leverage to control their destiny.
Begin Slideshow

»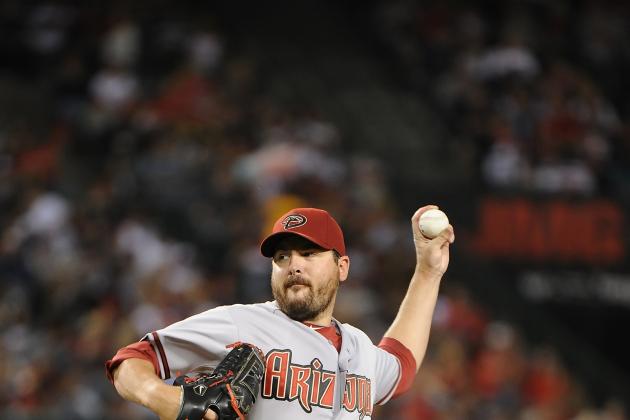 Lisa Blumenfeld/Getty Images

At one point this past offseason, it appeared as though Joe Saunders' days in Arizona may be over.
But after non-tendering the starting pitcher, the Diamondbacks eventually worked out a one-year deal for his return.
He's performed well thus far in 2012, with four wins and a 3.44 ERA in 13 starts.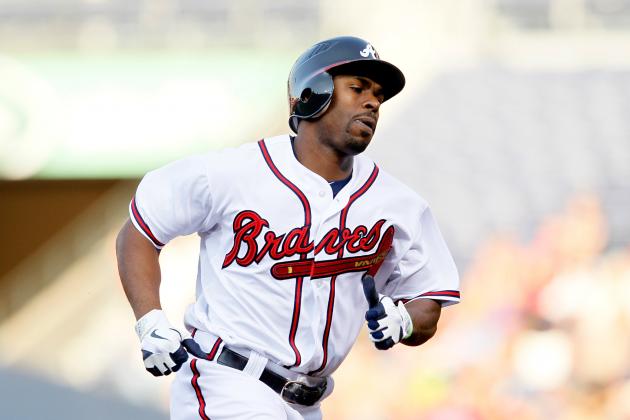 Kevin C. Cox/Getty Images

Speedy outfielder Michael Bourn has led the league in stolen bases a few times already during his young career, twice swiping more than 60 bags.
On top of that, he appears to be improving at the plate every year and will no doubt continue to have his chances to steal bases.
He's currently batting .309 with a .354 on-base percentage and has stolen 20 bases in 27 attempts.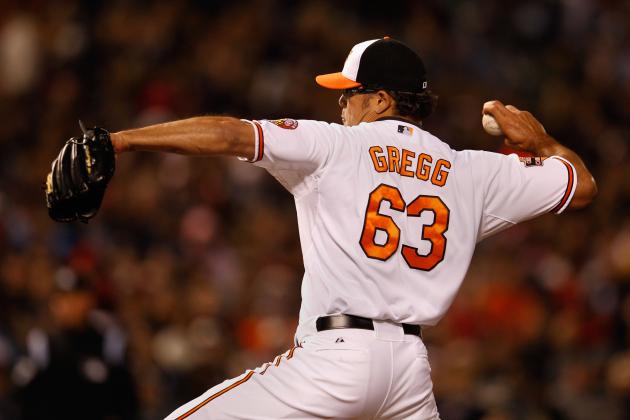 Rob Carr/Getty Images

In 19 appearances this season for the upstart Baltimore Orioles, reliever Kevin Gregg has logged two wins while posting a 4.79 ERA.
The team doesn't have much in the way of free agents coming this offseason but Gregg does represent an option for the team to secure more of a long-term arm in the bullpen.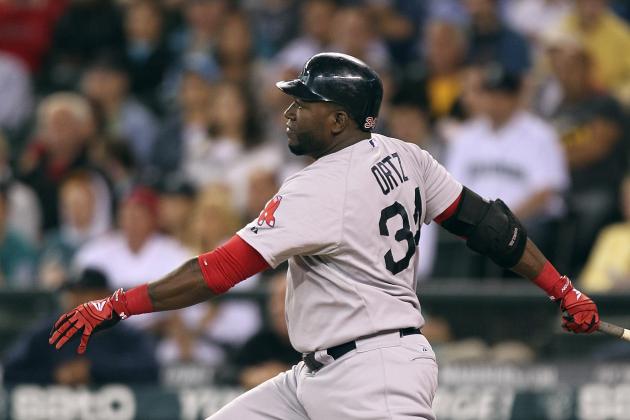 Otto Greule Jr/Getty Images

It seems like every time the critics write off David Ortiz as a player well past his prime, he responds with outing after outing that proves he's got plenty left to offer.
Currently playing on a one-year, $14 million deal with the Red Sox, Ortiz has already gone deep 21 times this season, good enough for 53 RBI and a batting average of .309.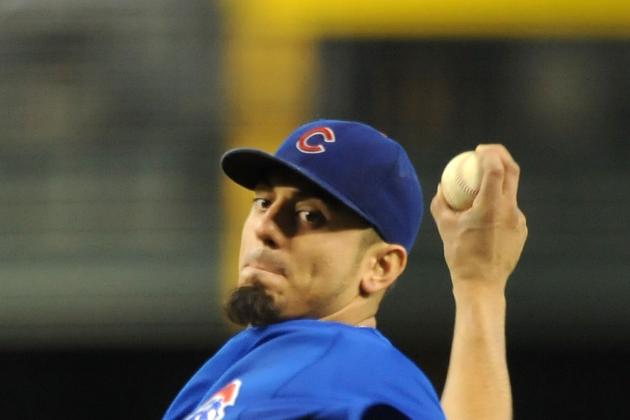 Norm Hall/Getty Images

There has been no shortage of Matt Garza rumors over the past year as the Chicago Cubs decide just how to handle their star pitcher.
The Cubs have gone back and forth between the notions of trading him and holding onto him in hopes of working out an extension, but with great stuff and a proven ability to be an effective pitcher, he'll likely command a high salary in the open market.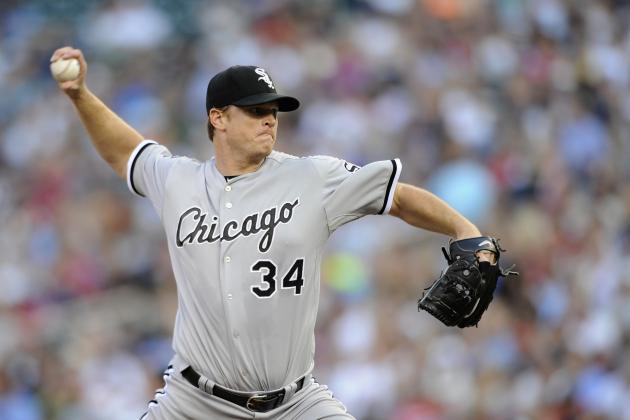 Hannah Foslien/Getty Images

For awhile last offseason it seemed like it was a foregone conclusion that Gavin Floyd would be traded, and while that talk seems to have subsided, his future is still in question.
The team is in the thick of the AL Central race so they likely won't be looking to sell on him this summer. Despite his struggles at times this season, the team may want to retain him for 2013 and beyond should they opt to rid themselves of the lucrative option owed to Jake Peavy next season.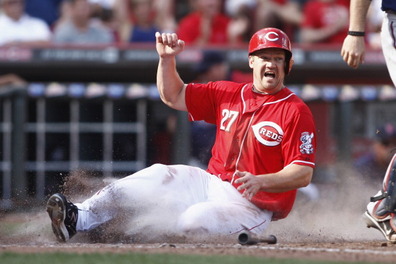 John Grieshop/Getty Images

The Cincinnati Reds really don't have much in the way of impending free agency, which is certainly a good problem to have. The team did have a big decision to make with Brandon Phillips set to test the market, but they quickly made a move to sign him to a long-term extension.
Scott Rolen has been with the team for quite some time now and will be entering free agency after the season, but at 37 years old, he certainly won't have a lot of sway in a long-term deal.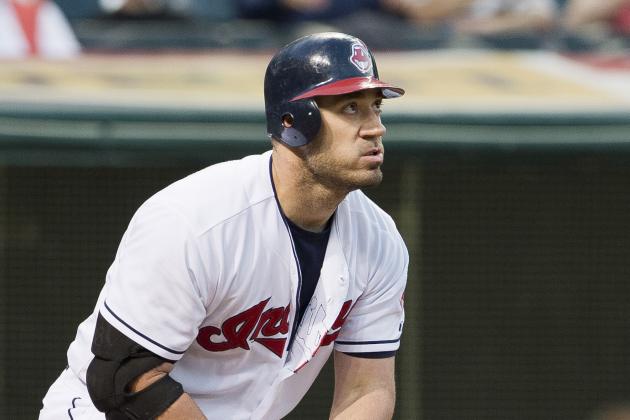 Jason Miller/Getty Images

During the peak of his career, Travis Hafner was torturing American League pitchers as he averaged 32 home runs per season from 2004 to 2007.
He's run into issues staying on the field since then, but if healthy, he can still definitely be a home run threat in the Indians lineup. Either way, it's looking more and more like this will be Hafner's last season in Cleveland.
Hafner got off to a hot start this season before being placed on the disabled list, but may be back soon, giving himself more time to prove what he's worth in terms of another payout.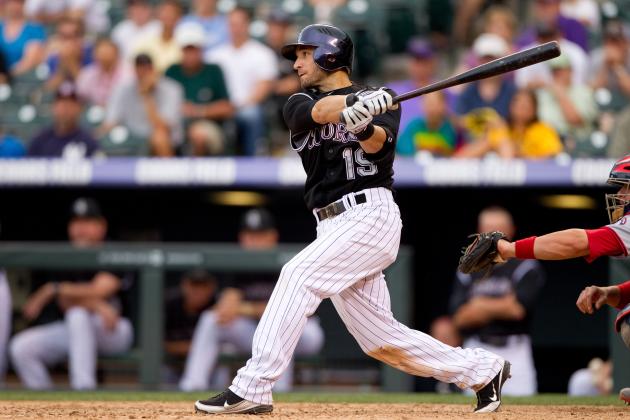 Justin Edmonds/Getty Images

The Colorado Rockies haven't lived up to expectations so far in 2012, and while they may end up moving players this summer at the trade deadline, they'll also be looking forward to the offseason in which there will undoubtedly be decisions to make.
Marco Scutaro has been a solid option for the Rockies infield this season, as he's batting 10 points better than his career average while hitting safely 54 times in just 72 games.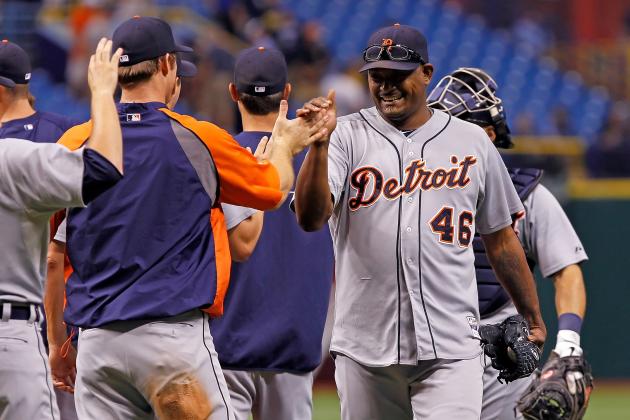 J. Meric/Getty Images

Jose Valverde is certainly one of the more eccentric players in the league, but he's got plenty of game to back up any attitude he brings to the mound.
Having led the league in appearances and saves in 2011, Valverde earned a one-year deal with the Tigers for 2012, but will likely want more years next time around as he continues to prove his value.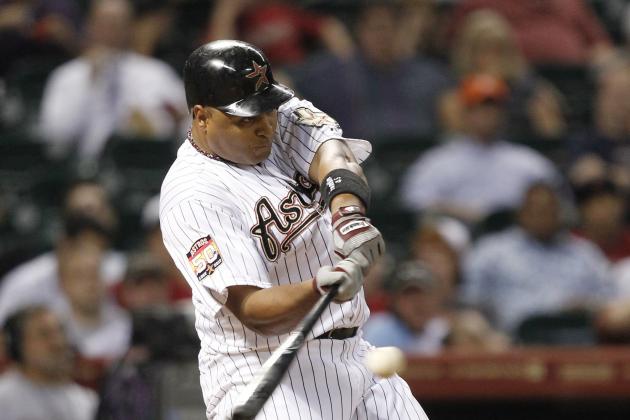 Bob Levey/Getty Images

Carlos Lee is in the midst of the final year of a $100 million deal with the Houston Astros in 2012, and while he certainly won't command the same salary when he hits free agency, he's proven that he can still hack it in the batters box.
He's currently batting at a .292 clip, his highest since 2009, and while he's only gone deep five times, he's still showing a great ability to get on base and make a positive impact.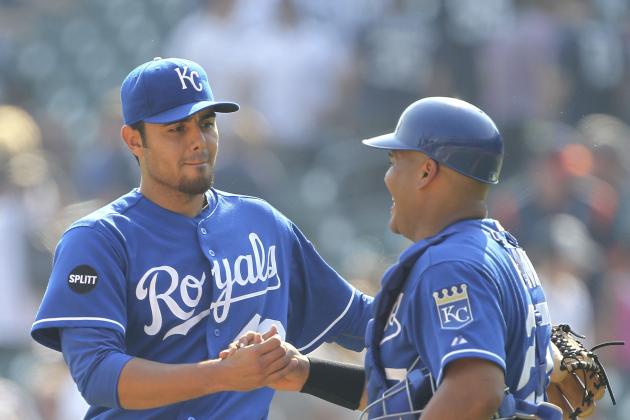 Leon Halip/Getty Images

Despite being sidelined after having Tommy John surgery this spring, Joakim Soria will still be an important part of the Kansas City Royals' plans for 2013 and beyond.
He's had a number of successful campaigns with the Royals in recent years and when healthy represents one of the best bullpen options in the league.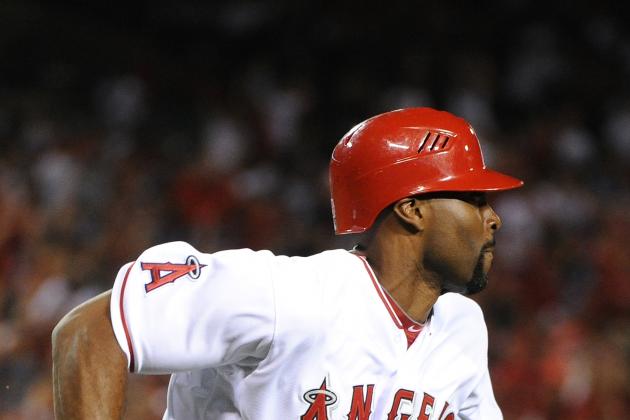 Lisa Blumenfeld/Getty Images

As he continues to get older, there's no doubt that Torii Hunter's long-term value to the Los Angeles Angels diminishes, and with the young outfield options they have available, Hunter may very well be expendable.
Hunter has had a strong 2012 season so far, however, batting .280 with 10 home runs and 31 RBI in 57 games with Los Angeles.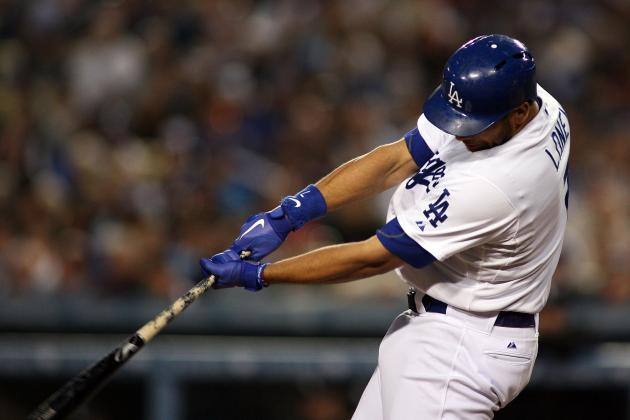 Jeff Golden/Getty Images

With Clayton Kershaw locked in for a couple years and sluggers Matt Kemp and Andre Ethier set to remain Dodgers for the foreseeable future, the team will now turn its attention to deciding what to do with James Loney.
He's set to enter free agency this winter, and though he's off to a slow start in 2012, the Dodgers will still carefully weigh their options as Loney represents an important piece to the Dodgers' puzzle.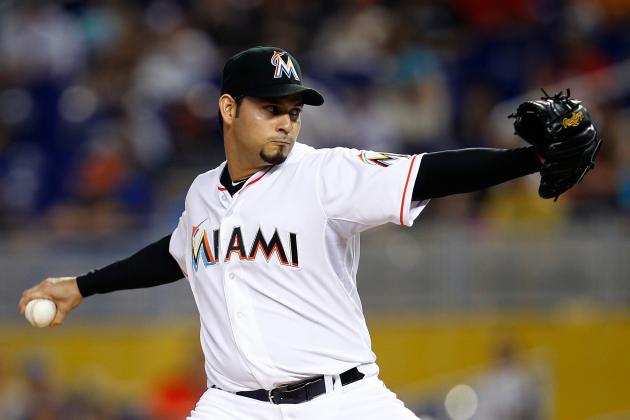 Sarah Glenn/Getty Images

The Miami Marlins entered the 2012 season with a new-look ballpark and a new-look team to go along with it, and though they haven't lived up to expecations, they'll still have plenty to continue to prove to their fanbase for years to come.
Pitching is the standard in the NL East with the Nationals and Phillies leading the way, so the team may opt to take a close look at the contract extension status for Anibal Sanchez, who is set to enter free agency after this season.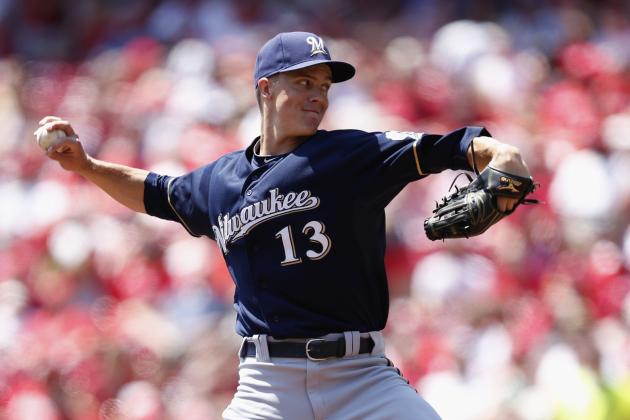 Joe Robbins/Getty Images

The Milwaukee Brewers' 2012 season hasn't gone nearly as they would have planned coming into April, as they find themselves a ways out in the NL Central and may actually end up being sellers when this July's deadline approaches.
Zack Greinke will be one of the most sought-after arms this offseason, and if the Brewers don't end up dealing him this summer, they'll have plenty of work to do to keep him around.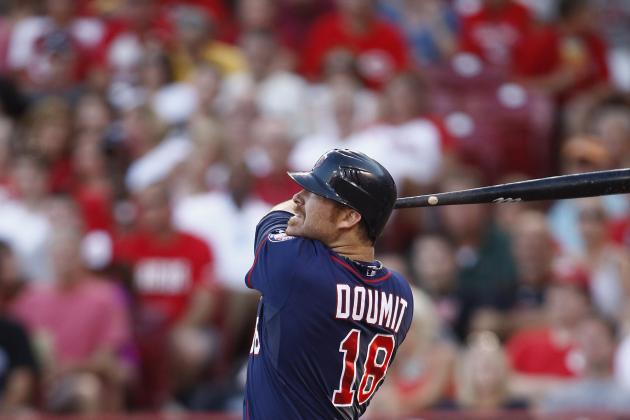 John Grieshop/Getty Images

With a great deal of funds locked into star catcher Joe Mauer for the foreseeable future, you might not think the team's emphasis this offseason would be on another catcher. However, as a result of Mauer's gradual transition to first base, it wouldn't be surprising to see them make a play for a multi-year deal with Ryan Doumit.
He's been a versatile player for the team this season, and represents a great option as a backup catcher who will see more action than many other backups in the league.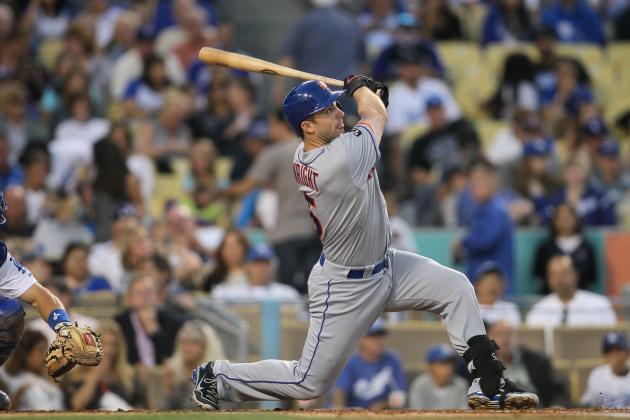 Victor Decolongon/Getty Images

With a .357 batting average and an on-base percentage hovering around .450, it's hard to say that David Wright is actually slumping, but when you think about how hot a start he got off to that might be the case.
He's got a contract option for 2013 that could be difficult for the Mets to pick up, but if he keeps playing at such a torrid pace, the team might not have a choice.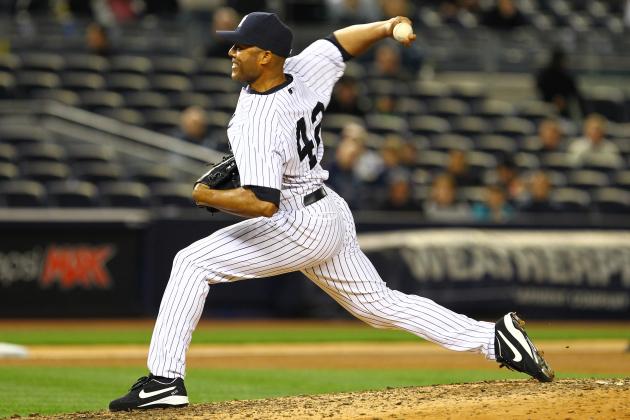 Al Bello/Getty Images

The New York Yankees are always willing to spend money on top free agents, but they will have an interesting situation on their hands this offseason when it comes to whether or not to retain Mariano Rivera.
After missing out on the majority of this season with a torn ACL, he'll head to the offseason as a free agent and could very well decide to retire. However, if he wants to return, the team won't have a choice but to pay him.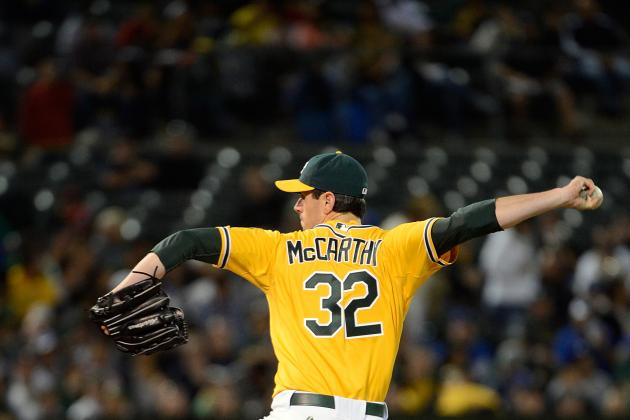 Thearon W. Henderson/Getty Images

With a breakout season in 2011, Brandon McCarthy posted his first sub-4.00 ERA and won a career-high nine games in 25 starts.
He's off to a strong 6-3 start this season with a solid 2.54 ERA in 78 innings.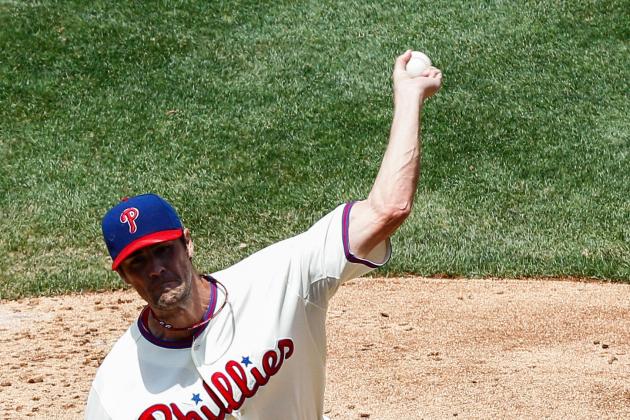 Brian Garfinkel/Getty Images

With a number of great options set to enter free agency, 28-year-old Cole Hamels could be a good fit in a number of rotations on teams in need of help.
He's proven that he has the makings of an ace, and if the Phillies plan on keeping him rather than trading him this summer or letting him walk, it won't be cheap.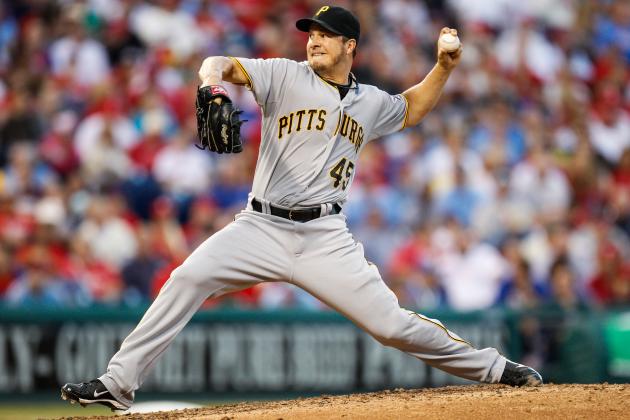 Brian Garfinkel/Getty Images

With a number of young pitching prospects in their farm system, the Pittsburgh Pirates may not be set on working to retain their more seasoned arms like Erik Bedard and Kevin Correia when free agency sets in.
Despite having eight losses to his name so far in 2012, Bedard may be a pitcher worth keeping around, as the 33-year-old starter has been solid for a number of teams recently and hasn't seen his ERA touch 4.00 since 2005.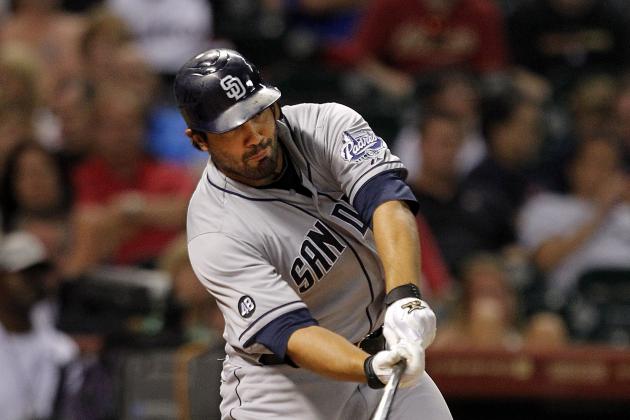 Bob Levey/Getty Images

The San Diego Padres made a great move this offseason in acquiring slugger Carlos Quentin from the Chicago White Sox.
Quentin is in his final year before free agency, and keeping in mind that he'll be looking to cash in on his first opportunity to sign a lucrative deal, you would think the Padres would be quick to flip him to the highest bidder rather than let him walk.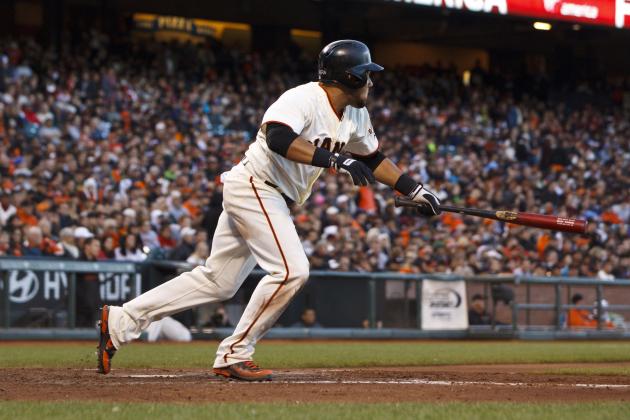 Jason O. Watson/Getty Images

Coming over to the Bay Area in a trade with the Kansas City Royals this past offseason, Melky Cabrera is certainly playing like a man in a contract year looking for a big deal.
He's batting .352 in 73 games with the Giants this season and leads the league with 106 hits.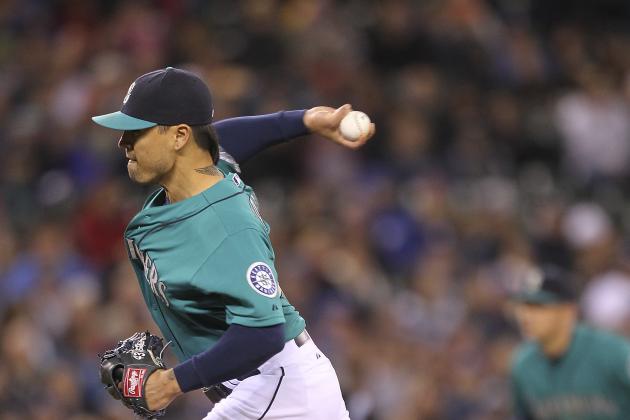 Otto Greule Jr/Getty Images

With 2012 being Brandon League's final season before entering the free-agent market, the Seattle Mariners could work to trade him to a team in need of the late-inning help in order to inject additional depth into their farm system.
Good relievers can be hard to come by, and until the Mariners show a much more consistent ability to score runs, the performance by their pitching staff in the late innings will be that much more important.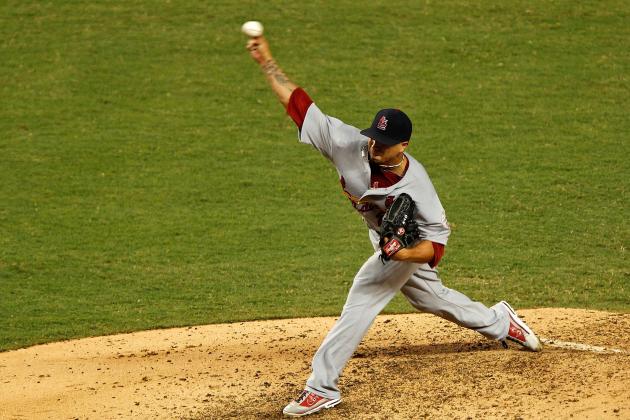 Mike Ehrmann/Getty Images

With a no-trade clause in tow, it wouldn't be entirely surprising to see Kyle Lohse stay in St. Louis throughout this season, no matter how the standings shake out.
The team had shown willingness to consider a trade at another time, but as mentioned, it would ultimately be Lohse's call, much like his next home with his impending free agency.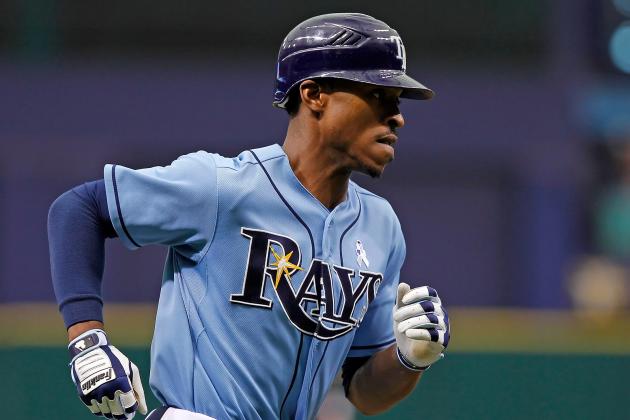 J. Meric/Getty Images

B.J. Upton will likely be one of the top free-agent outfielders in next year's market, possibly putting him out of reach for some teams in need of help there, but a player with his talent can be hard to pass up.
He's had some down numbers over the past two seasons and is batting only .251 so far in 2012, but with a 23-home run campaign in 2011, Upton is showing that he's got the combination of power and speed that's always in demand.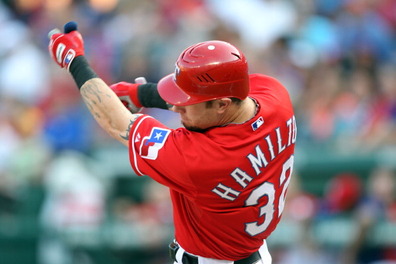 Layne Murdoch/Getty Images

The Texas Rangers will have a huge decision to make when they finally sit down at the table with Josh Hamilton's agent to hammer out a plan for the star outfielder's future.
With 24 home runs and a league-leading 67 RBI already in 2012, the Rangers can't afford to let that much offensive productivity walk away. However, with a number of other financial commitments already on the books, it may be hard to keep him.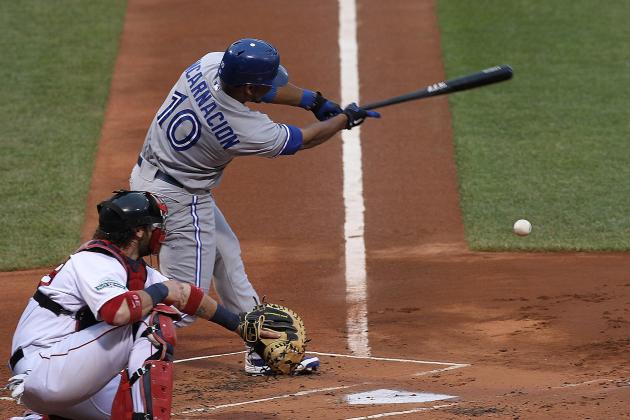 Jim Rogash/Getty Images

Edwin Encarnacion is one of many Toronto Blue Jays contributing to the team's ascent towards the top of the tough AL East.
He's off to an extremely hot start in 2012, with 22 home runs already in 72 games, just four short of his single-season career high.
Encarnacion has only played over 100 games four times during his career, but he'll certainly be in line for a raise from the two-year, $6 million deal he's playing with right now.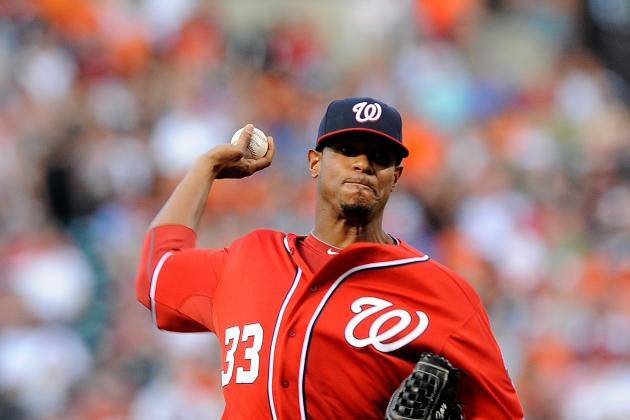 Patrick McDermott/Getty Images

Signing Edwin Jackson to a one-year, $11 million contract this offseason, the Washington Nationals sent a clear signal that they're in it to win it this year, as they have ace Stephen Strasburg set to hold down the top spot in the rotation and also acquired Gio Gonzalez from Oakland.
Jackson has been solid so far in 2012 with a 4-4 record and 2.91 ERA, and the Nationals will likely need to offer him a multi-year deal if they want to keep their strong rotation intact for the foreseeable future.