Germany vs. Italy: Scoring the Key Battles in Euro 2012 Semifinal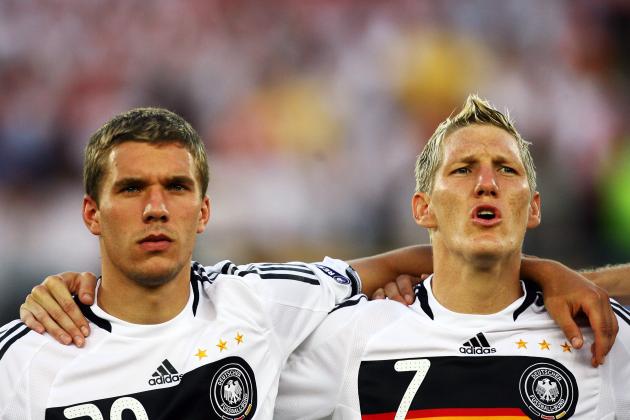 Alex Livesey/Getty Images

Germany and Italy face off in the second semifinal of the 2012 UEFA European Championship later today.
The victor is set for a showdown with Spain in the final after La Roja defeated Portugal on penalties 4-2 with yet another instance that will likely see Cristiano Ronaldo criticized. Ronaldo saved himself in anticipation of taking a fifth shot for his side that never came and had no impact on the shootout at all.
Spain narrowly defeated Germany in the 2008 Euro final, and a rematch would be of great interest to many.
However, Italy want to crash the final's party after two straight poor showings in the 2008 Euro's and the 2010 World Cup. The Azzurri want nothing more than to silence their critics, and a victory over Germany could go a long way towards that goal.
Germany will have history on their side as they have never failed to claim victory in a European tournament following one in which they were runners-up. With a potential showdown from 2008 on their horizon, it is the perfect time to see Die Mannschaft rise to the occasion.
Standing in the way of either of those two nations are the refereeing decisions, as well as the key matchups that either will be hoping to win en route to the final.

Begin Slideshow

»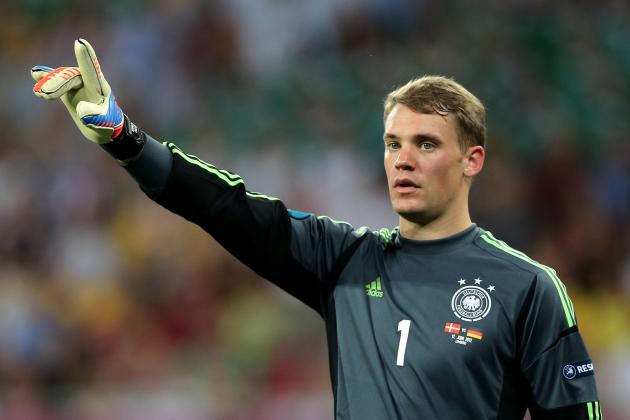 Joern Pollex/Getty Images

Germany's Manuel Neuer is a player rising to the top of his game as he is hitting the prime years of his playing career.
Meanwhile Italian legend Gianluigi Buffon is a seasoned veteran of World Cup and with a worldclass pedigree.
Germany's 26-year-old shot stopper has already shown his worth on the major club stage. With a battle against Italy set to test his every skill set, he will have to be on the top of his form against Mario Balotelli and Antonio Cassano.
Buffon likewise faces off against some of world football's most dangerous attackers in the forms of Mario Gomez, Lukas Podolski and Mario Goetze. The seasoned Juventus keeper will have to rely on all his knowledge and skill acquired throughout his career to keep out all he can.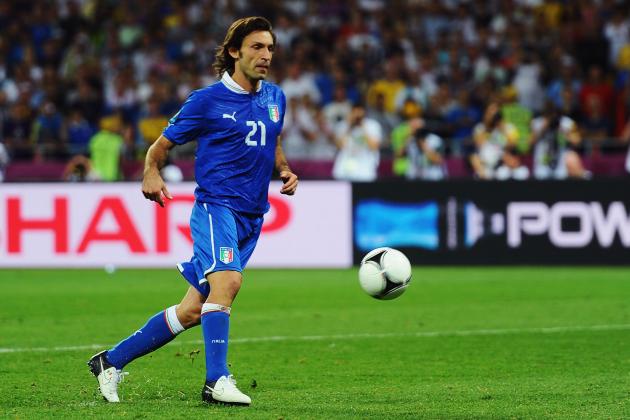 Laurence Griffiths/Getty Images

If you look at the average positioning of both Andrea Pirlo against Italy and Bastian Schweinsteiger against Greece both were the central string pullers of their offenses.
The silky smoothness of Pirlo's veteran class ooze through his play, and he has been sensational all tournament.
Bastian Schweinsteiger likewise has youthful dynamism in place of veteran experience, but his class is apparent as well.
Both players have two assists during the tournament and are likely to earn another against one another.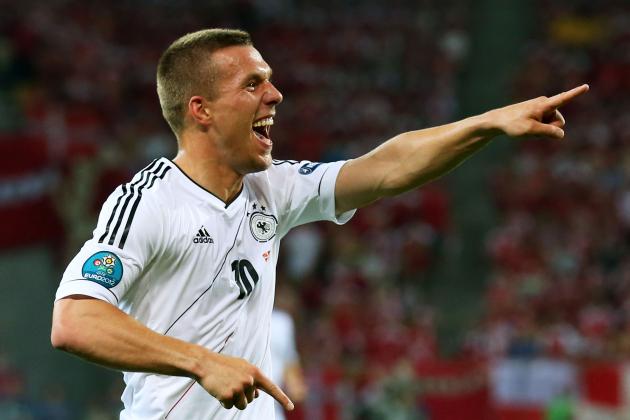 Alex Livesey/Getty Images

Lukas Podolski is expected to return to the starting lineup on the left side of the Germany attack and will face off against Italy's Ignazio Abate.
Podolski has one goal from seven shots but is yet to notch an assist in the tournament. However, the talented attacker is likely to play a key role against Abate who is perceived as a possible weak link to be exploited.
Abate has only four international caps for Italy and his inexperience in tough pressure cooking international matches could see him crack with Podolski set to take advantage.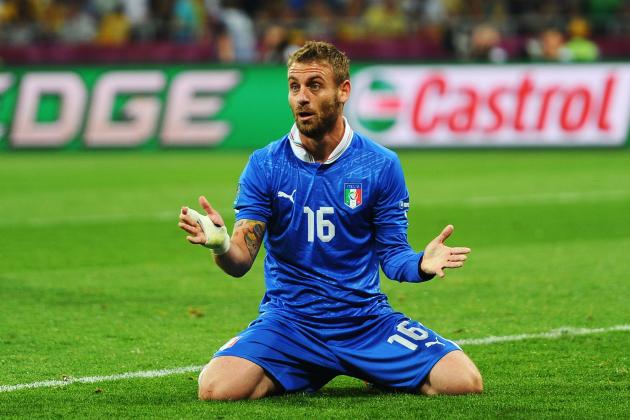 Laurence Griffiths/Getty Images

Daniele De Rossi has proven his worth in a host of position's for Italy already this summer. The AS Roma veteran has played as his usual defensive midfield self while also having dropped back to will in as a sweeper.
Germany's Mesut Ozil has been the ultimate No. 10 creative forward as he has a tournament lead-tying three assists so far. Ozil will be the creative force likely to set up Mario Gomez or Miroslav Klose up top.
De Rossi will have to shackle Ozil, otherwise the 23-year-old Real Madrid man will prove to be the assist machine he is and allow the German attack to run in behind Italy all night.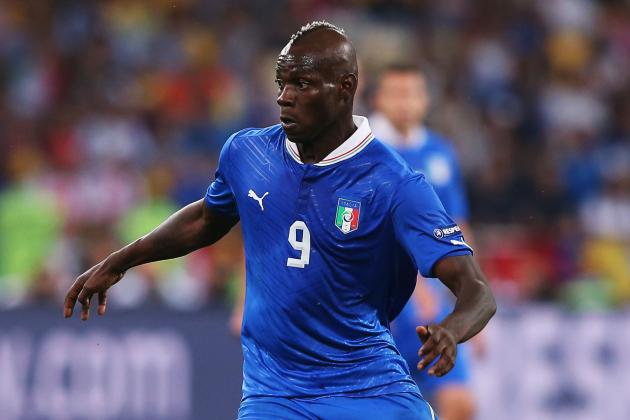 Alex Livesey/Getty Images

There is no doubt that Italian striker Mario Balotelli is an insanely talented youngster. At only 21 years of age, he has all the tools to become one of the greats.
However, he also has the arrogance, cockiness and foolishness to go along with a hair trigger of a temper.
All of those combinations have caused his true talent on the pitch to be forgotten at times, or completely ignored.
Balotelli may ask "why always me," but he has a chance to shine for his national team and the nation of Italy.
If the player can pull himself together, put his head down and play football like we all know he can, the German defense will be in for a long night, no matter their talent level.
The true question will be just which Balotelli shows up, and that answer will be the attacking difference maker for the Azzurri.