New York Red Bulls: 5 Potential Players for 3rd Designated Player Spot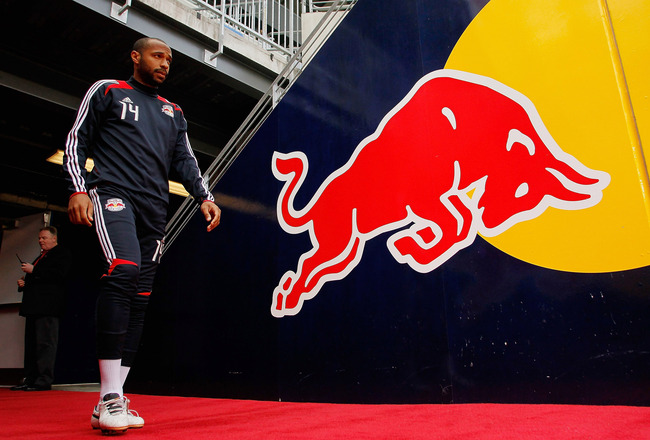 Mike Stobe/Getty Images
The New York Red Bulls' quest for their 3rd designated player has been a long and highly anticipated process. After bringing in Barcelona men Rafa Marquez and Thierry Henry in the summer of 2010, the Red Bulls established themselves as one of the premier spenders in Major League Soccer.
However, while their cross-country rivals L.A. Galaxy landed their 3rd DP and won two trophies last season, New York has remained passive in the transfer market and has been waiting to find the perfect man to shell out the big money for.
Being a Red Bull fan for years, I've heard all the rumors one can imagine. This article is not about rumors but more of a labeling of five guys who Backe quite possibly might be looking at to bring into the squad this summer. Enjoy!
Kim Kallstrom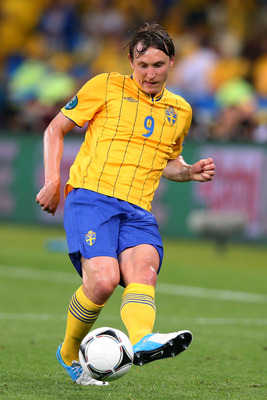 Alex Livesey/Getty Images
The Swedish midfielder currently plays for Olympique Lyon, but a move to MLS might be perfect for him a few years down the road.
Kallstrom is a creative playmaker who is quite versatile in how he can be used in the attack. Whether it is on the left in Lindpere's current role or up the middle where Ballouchy now plays, Kallstrom's service to Cooper and Henry would be absolutely deadly for all opposing defenses.
The one problem would be that Kallstrom extended his contract another two years back in November and even though he saw his playing time decrease this past year, he probably would not be available until next summer.
If the Red Bulls can wait that long, Kallstrom certainly would be an ideal signing.
Per Ciljan Skjelbred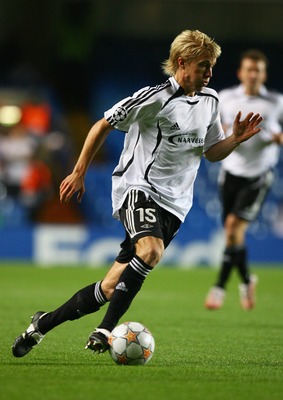 Ian Walton/Getty Images
The Norwegian playmaker checks out perfectly for Backe's wishlist this summer:
1. He is Scandinavian, and all jokes aside, Backe certainly loves to bring in players from his native region.
2. He is a central playmaker. With Luke Rodgers possibly returning back this summer, the Red Bulls are already loaded at the forward position, and Heath Pearce's addition eliminated any real need for a defender. The most obvious type of signing would be a CAM with flair in the middle, which is exactly what Skjelbred is.
3. Backe apparently told Ives Galarcep that he was looking for a young, international 3rd DP. Skjelbred has been capped for Norway and just turned 25.
4. And lastly, after starring for Rosenborg in Norway in the 2011 season, Skjelbred transferred to Hamburg where he quickly fell out of favor and made only seven appearances at the club. If he wants to grow as a player, he will need more playing time, and New York very well could be the place that gives him that.
Steven Davis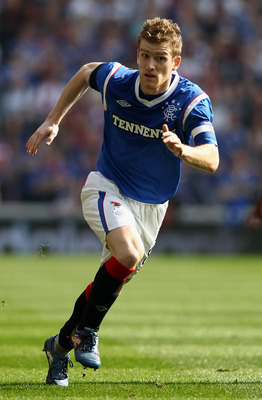 Ian Walton/Getty Images
There is no denying that the current situation at Rangers is an absolute mess.
With the former Rangers club ceasing to exist, all players previously under contract are now free to look for work wherever they like. Hopefully for New York, Northern Ireland international and Scottish Premier League star Steven Davis will take a look across the pond this upcoming summer.
Davis led the Scottish Premier League in assists last season and is arguably the best playmaker the Scottish league has to offer. If Maurice Edu, Carlos Bocanegra, and Alejandro Bedoya have spoken positively about the league to Davis over the last couple of years, we might see the former Rangers star in our first 11 in a few weeks.
Marcos Flores
The Argentine playmaker has been linked with MLS in the past, but now it may be the perfect time for the move to actually materialize.
Flores is currently out of work after his contract with Henan Jianye was terminated last week. He was one of the best in the A-League a few seasons ago and would be a welcome addition to an already powerful Red Bull attack.
Stephen Ireland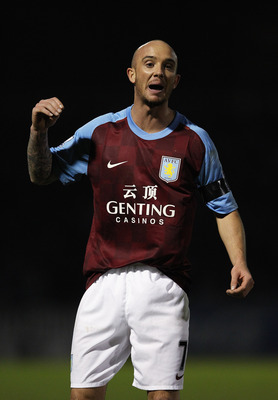 Michael Steele/Getty Images
For better or worse, the Steven Ireland-to-New York rumors have been circulating throughout the web for months now.
Although Erik Soler has not openly stated his interest in the Aston Villa midfielder, he hasn't necessarily crossed him off his list either like he did Michael Ballack a few weeks ago.
Considering the Red Bulls' problems with an already controversial DP in Rafa Marquez, you would think Backe and Soler would think twice before signing another troublemaker.
But is his talent going to make New York take the risk anyway? We'll see in just a couple weeks.
Keep Reading