5 Athletes We'd Love to See in the UFC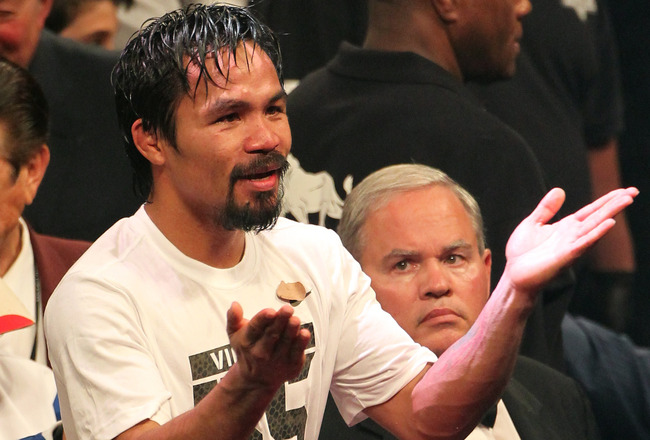 Jeff Bottari/Getty Images
The world of MMA is expanding, and different types of athletes are trying their hand at the popular sport. As good as MMA is for getting in shape, it is also a great way to gain notoriety and respect.
We have already seen a crossover into the MMA world when James Toney unsuccessfully challenged Randy Couture at UFC 118. Although that was a failure, that doesn't mean other athletes shouldn't attempt to professionally fight in MMA.
Here are five athletes that would be very intriguing if they had a fight in the UFC, as they are big names and possess unique skills.
Floyd Mayweather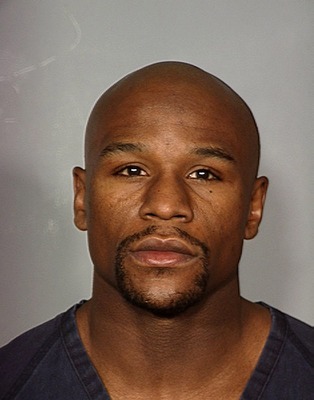 Handout/Getty Images
Style: Boxing
Suspected Weight Class: Lightweight
Floyd Mayweather is currently serving time in the same prison as mixed martial artist War Machine (aka Jon Koppenhaver). If that isn't ironic, I don't know what is.
Floyd Mayweather has long talked down about MMA, as did fellow boxer James Toney. I think Mayweather's boxing, speed and youth are better than Toney's, and it would be very interesting to see him in the Octagon.
Even without an MMA fight under his belt, Mayweather would attract huge money. Any fighter with half of a ground game would pummel Mayweather.
That is, if he could get inside Mayweather's hands.
Roberto Abreu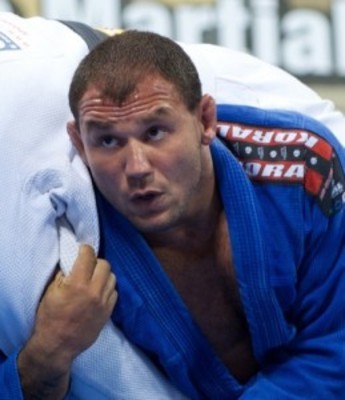 bjjheroes.com
Style: Brazilian Jiu-Jitsu
Suspected Weight Class: Heavyweight
Roberto "Cyborg" Abreu is truly a great story.
A multiple-time world champion in grappling, Abreu earned his nickname "Cyborg" in 2000 after getting into a car accident. There is still glass in his arm from that car accident to this day.
Abreu is such a good jiu-jitsu artist that he could rival anyone in the heavyweight division on the ground. His submission game is so deadly that a fight could be over in mere seconds if he latched onto a hold.
Wrestlers beware if you wish to take the fight to the ground.
Georges Laraque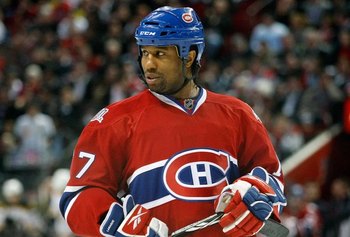 bleacherreport.com
Style: Hockey Fighting
Suspected Weight Class: Heavyweight
Although hockey fighting may not be a martial art or part of MMA, Georges Laraque is one tough customer.
At some point, he even tried his hand at grappling with Georges St-Pierre.
Laraque was the undisputed champion of hockey fights. In fact, one of his famous hockey fights was re-enacted in the movie The Goon, starring Seann William Scott.
Using a big, tough guy like Laraque on a UFC card would attract big-time attention from the NHL community, as well as sports broadcasting channels like ESPN.
Kurt Angle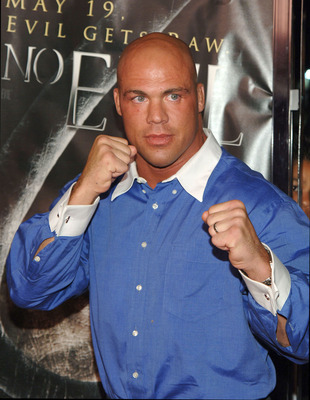 John Sciulli/Getty Images
Style: Professional/Amateur Wrestling
Suspected Weight Class: Heavyweight
Kurt Angle was very close to jumping to MMA after winning an Olympic gold medal in 1996, but he ended up in professional wrestling.
At this point in his life, maybe he is too old and beat up, but it would still be interesting to see.
In one radio interview (via YouTube), he said he would have been able to handily beat Chuck Liddell. That's a bold statement to make, seeing as Liddell is an all-time great.
There is no doubt his wrestling skills would be second to none, but would he be able to use them while getting punches thrown at him?
Cael Sanderson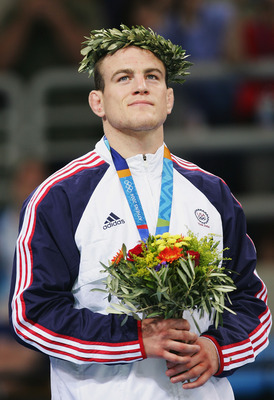 Stuart Franklin/Getty Images
Style: Amateur Wrestling
Suspected Weight Class: Middleweight
Cael Sanderson has been like a mythological beast in the MMA community, as many fans have wished to see him for years. Sanderson is an unbelievable wrestler, as he won an Olympic gold medal in 2004.
At 33, he still has time for a couple years of glory, if he were to try. The 159-0 college wrestler would present many problems for a lot of the UFC's middleweights, especially Anderson Silva.
I fear no reprisal for that last comment, especially if Sanderson trained on striking to set up takedowns and submission defense.
Keep Reading