4 Things the San Francisco 49ers Must Do to Win the Super Bowl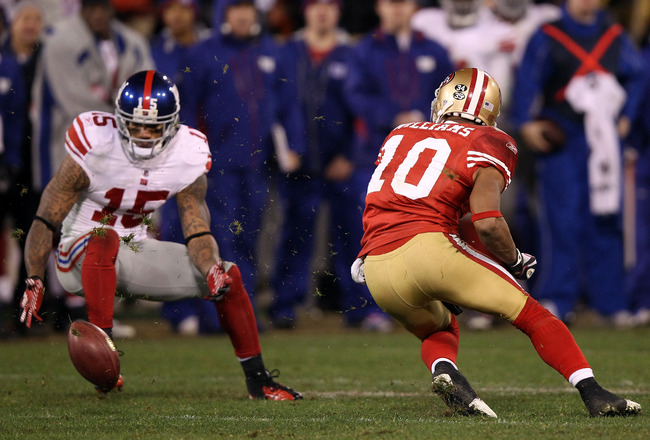 What does San Francisco have to do to erase this memory?
Ezra Shaw/Getty Images
The San Francisco 49ers had an outstanding 2011 season, winning seven more games than they did in 2010. Despite two great playoff performances, the team lost in the NFC championship game, finishing just one play away from making it to the Super Bowl for the first time in over 15 years.
While the ultimate goal each season is to win the big game, most 49ers fans were likely thrilled with the turnaround.
This season, however, the team has added several quality players to the roster and has had a full offseason to improve under Coach Harbaugh.
San Francisco has a few things that need to be done in order to meet their Super Bowl expectations.
Highlighted over the next few slides are four things that the 49ers need to do if they want a spot in Super Bowl XLVII.
Keep Reading

San Francisco 49ers: Like this team?