Ranking the Best NBA Draft Prospect by Class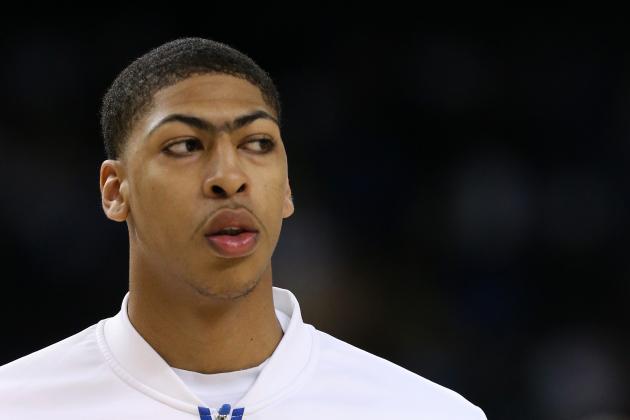 Ronald Martinez/Getty Images

With a class of prospects dominated by one-and-dones, experience and ability no longer correlate at the NBA draft.
In Aran Smith's mock draft at nbadraft.net, 15 of the first 20 players picked are underclassmen, and only two are seniors. Compare that to last year's mock draft, when Smith projected eight upperclassmen and eight underclassmen to go in the top 20 (the remaining four picks were international players).
While this year's class has been touted for its depth, conventional wisdom says that the skew towards younger prospects would make it harder to judge. A draft headlined by freshmen and sophomores will not have the body of evidence in terms of both statistics and game film, making it harder to determine a prospect's true value.
Breaking the players down by class year, we can get a better sense of who is ready to play in the NBA and whose credentials foretell a tough transition to the pros.
Begin Slideshow

»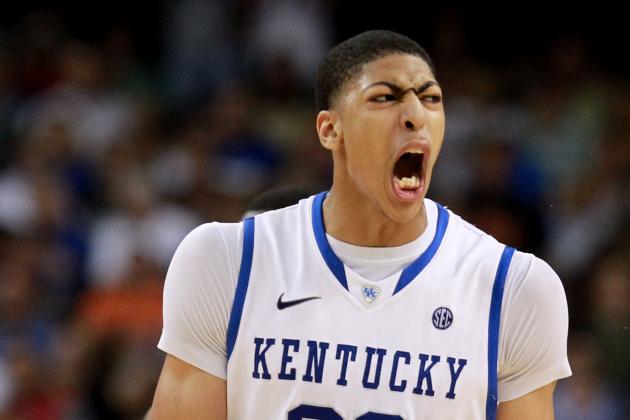 Ronald Martinez/Getty Images

The cream of the crop of the one-and-dones matches up almost perfectly with the top names on the draft board.
Andre Drummond of UConn has scouts drooling over his 7'0", 279-pound frame, eliciting comparisons to Dwight Howard by Hoopsworld, among others.
However, the same people singing Drummond's praises are concerned that he only put up 10.0 points and 7.8 rebounds per game last season. With his mix of superior athleticism and unpolished technique, Kwame Brown's name has been bandied about just as much as Howard's.
For Michael Kidd-Gilchrist, his prototypical small forward size and relentless motor are not in question. It is his faulty jump shot that talent evaluators are not too keen on. His .491 field goal percentage is inflated due to Kentucky's prowess in transition; Kidd-Gilchrist will struggle for his points early on in the pros.
As well as Drummond and Kidd-Gilchrist project to the pros, Anthony Davis is on another level. His athletic ability exceeds even Drummond's, and he combines it with fundamentally sound defensive technique and a guard's eye for ball movement on offense.
He may have only played one year in college, but Davis made it count, winning every major player of the year award out there. Sample size is no issue for him: he is hands down the toast of the 2012 draft class.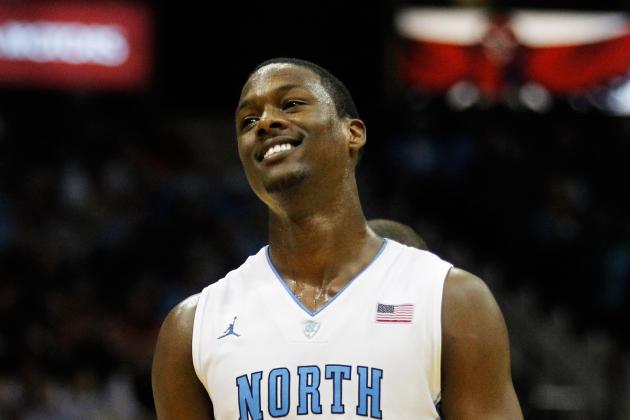 Streeter Lecka/Getty Images

This year's sophomore class consists of a lot of very good players, but only one potentially great one.
Jeremy Lamb, Terrence Ross, and Dion Waiters will all be fine NBA players at shooting guard, but none of them are the complete package.
Lamb's slight 176-pound frame will hold him back at the next level, as physical defense will limit his natural scoring ability. According to ESPN Dallas' Jeff Caplan, Ross will need a better handle to get to the hoop against NBA defenders. Conversely, DraftExpress points out that Waiters is adept at overpowering his man offensively, but needs to develop a finesse repertoire to complement his strength.
At forward, Perry Jones III showed a wide array of skills at Baylor, but he just never displayed the mental makeup to put it all together. In a conversation on Grantland, Bill Simmons calls Jones "athletically frightening," but Chad Ford cannot get behind him.
"He works hard, he's skilled, but he just has no desire to take anything over. He wants to pass the ball and take jumpers. Guys his size just can't get away with it. Coaches will bench him, put him in the doghouse, try everything to motivate him and then realize he just likes to run up and down the floor. If he had any motor, he would be amazing."
Finally, there is Harrison Barnes. Perhaps he was not the sort of player who deserved to be a preseason All-American as a freshman, but there is no shame in that. Barnes still displayed a great ability to create his own shot at UNC, and the News & Record reports that he bested the field at the predraft combine in both the three-quarter court sprint and the standing leap.
Despite any disappointment with his run as a Tar Heel, Barnes has a knack for scoring and the physical tools to do it as a pro, and that will put him near the top of the draft board on June 28th.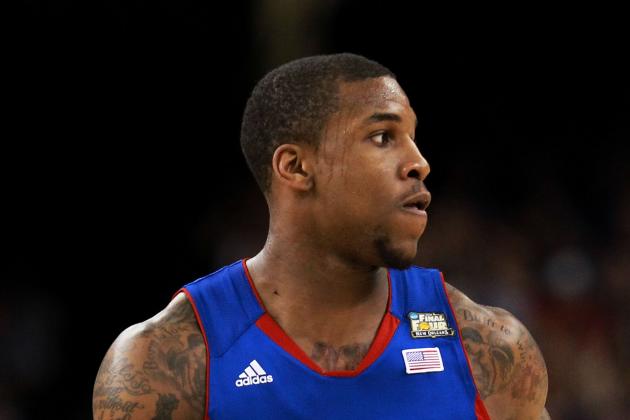 Ronald Martinez/Getty Images

As we turn to the junior class, the prospect pickings become slimmer, yet there is still talent high on the draft board.
John Henson is second only to Davis in terms of playmaking ability on the defensive end of the court. However, all the weak-side blocks and altered shots in the world will be for naught if he cannot lock down in man defense. Unless he can add some weight to his 216-pound body, Henson will not be able to play the impact defense scouts are expecting of him.
Damian Lillard will also struggle to match scouts' expectations, but through no fault of his own. The Weber State product burst onto the national scene as a junior, utilizing his lightening quickness and killer jump shot to finish second in the nation in scoring.
NBA director of scouting Ryan Burke told USA Today that Lillard is a "scoring point guard," but his 4.0 assists per game last season don't point towards Lillard running an offense in the NBA. He might have all the skills at his disposal, but there is no evidence Lillard can be a professional point guard.
On the other hand, Thomas Robinson is not only a blue-chip prospect, but a prototypical power forward. At 6'10", 237 pounds, he broke out in his first opportunity to start, averaging 17.7 points and 11.9 rebounds per game to lead the Kansas Jayhawks to the national title game.
After coming off the bench for two years, Robinson displayed the strength to body up at both ends of the floor along with the smarts to get the most out of his physical gifts. Some NBA team will be very happy he spent the time at Kansas to become the player he is today.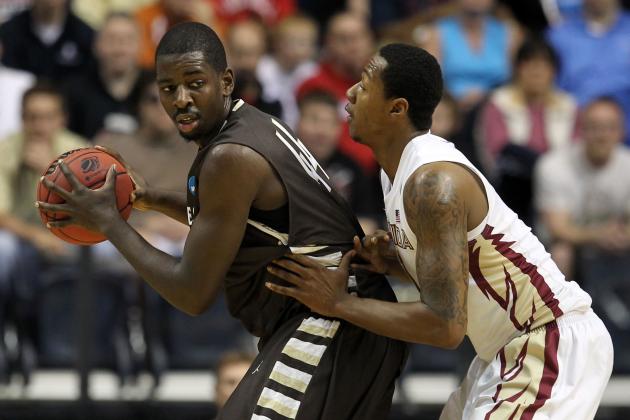 Jamie Squire/Getty Images

The lottery is not a certainty for any senior in this draft class, but that does not mean these experienced players aren't valuable.
Draymond Green probably had the best college career of any player in this draft. He scored inside and out, played tough on the boards and showed an eye for passing as he filled the stat sheet through his grit and tenacity. That could work at Michigan State, but the NBA has no place for an unathletic, undersized power forward who has no plus skills at either end of the floor.
While Green looks to be a late first round pick, Tyler Zeller has a chance to sneak into the top ten. He has mostly been praised for how well he runs the floor, but the UNC center also played well in the halfcourt, hitting effectively from midrange and displaying a sneakily good post game.
Zeller is probably the senior best-equipped to play now, yet his low ceiling could hurt his draft stock. He projects as a serviceable NBA center, good for no more than 20-25 minutes per game. Andrew Nicholson, on the other hand, could amount to something more.
In his conversation with Ford, Simmons dubbed Nicholson "Hopefully David West With Deeper Range," but the St. Bonaventure product's game goes beyond just his skill set. What gives Nicholson the greatest potential of any other senior is his efficiency.
Not only did Nicholson average 18.1 points per game, but he did so on 57.1% shooting. He was able to keep that number up because when he stepped out to take threes, he hit 43.4% from long range. Even though he would play away from the basket, he still pulled in 8.4 rebound per game, including 2.6 on the offensive glass.
After four years of college play, these seniors have shown the scouts everything they had at the college level. As they move up to the pros, Nicholson has the greatest potential to keep improving.