NBA Draft 2012: 3 Prospects Who Can Make an Immediate Impact
June 28, 2012

Jeff Gross/Getty Images
With the 2012 NBA draft tonight, it's time to look at the prospects coming out who will make an instant impact for the team lucky enough to grab them.
While a player like Thomas Robinson is a perfect example, underrated stars like Damian Lillard and Jared Sullinger are surprises who will walk into the league and be stars for their teams.
The excitement over the draft is something that can't be measured, but the fans are ready for one of the best parts of the NBA offseason.
Thomas Robinson, PF, Kansas
With undoubtedly the most NBA-ready body of any prospect in the draft, Kansas power forward Thomas Robinson is the perfect fit for any team in the league. Who doesn't need a hard-working defender with an offensive touch?
Robinson's first goal is to be a stellar defender of his position and he has done that in spades through his time at Kansas. For as good as he is defensively, his offensive touch and raw talent are skills an NBA team could help cultivate.
There are teams from No. 2 to No. 5 that would love to get their hands on a star of Robinson's caliber, but it would be Washington that would fit the star perfectly. With John Wall on the point, Robinson could be Wall's defensive safety net and his secret offensive weapon down low.
Damian Lillard, PG, Weber State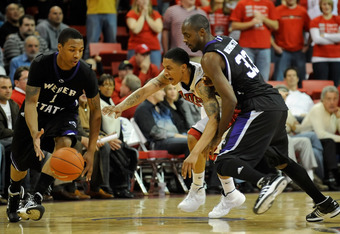 Ethan Miller/Getty Images
While other scouts and experts have point guards ranked higher than Weber State standout Damian Lilliard, there is no doubt that he is the best and will make an instant impact in the NBA.
For as good as his basketball I.Q. and ball-handling skills are, it's Lillard's ability to make his own shots that can make him a welcomed addition to any struggling team.
Most mocks have him getting selected around No. 10, but the Weber State star is better than that. If the Portland Trail Blazers pass on him at No. 6, that would be one of the worst moves in their franchise's history.
Jared Sullinger, PF, Ohio State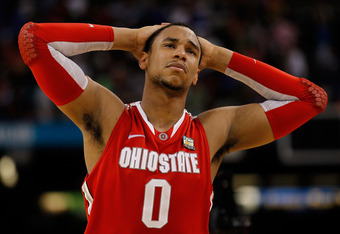 Chris Graythen/Getty Images
While many teams have been scared off by the medical red flags Ohio State forward Jared Sullinger has raised in pre-draft workouts, there will be a team in the late-first round that gets an absolute steal.
It is undeniable that Sullinger's career won't be as long as other players, but his talents and work ethic are off the charts. He may not be on a team for a long time, but he will make a big impact in the time he has.
With Boston having back-to-back picks at No. 21 and 22 in the first round, the possibility that Sullinger could fall that far is very real. If he does, the Celtics will have no problem snagging him and turning him into an instant star.
Check back for more on the National Basketball Association as it comes, and don't miss Bleacher Report's NBA page to get your fill of all things basketball.