Germany vs. Italy Euro 2012: Bench Players Who Should Be Starters in Semifinal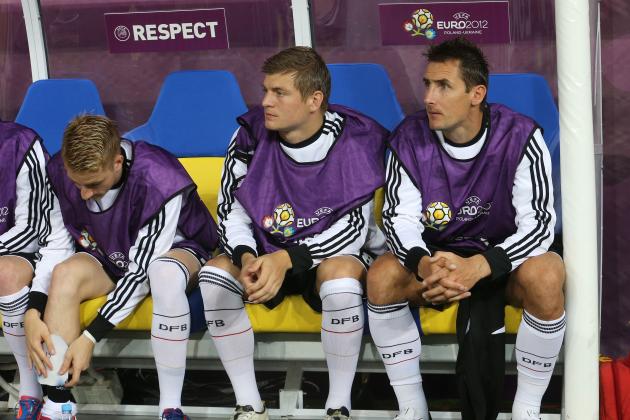 Joern Pollex/Getty Images

The second semifinal of Euro 2012 will take place on Thursday, 28th June. This may be the last opportunity for Germany and Italy to employ the services of some talented men from the bench to give them the extra edge in the game. Germany could make history by winning against Italy for the first time in a major tournament.
It will be a great opportunity for Germany to showcase the talented Borussia Dortmund forward Mario Gotze. This may also be a good opportunity for Italy to strengthen its attacking options with the inclusion of AC Milan midfielder Antonio Nocerino in its lineup.
Begin Slideshow

»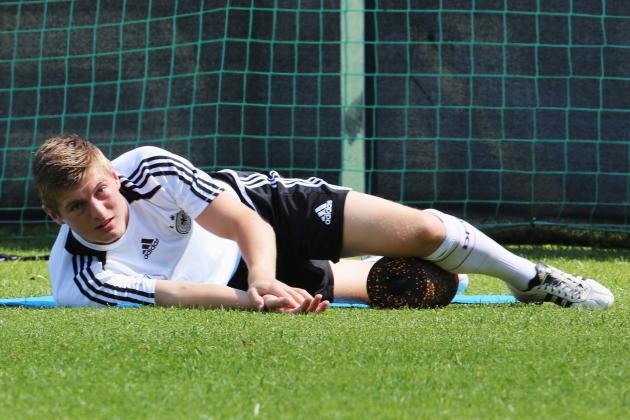 Joern Pollex/Getty Images

Toni Kroos, who is a regular for Bayern Munich's starting 11, finds his time on the bench for Germany frustrating and unfamiliar. But with a team filled with superstars, the 22-year-old must wait his turn.
However, the midfielder recently revealed his frustrations to German coach Joachim Low, who ESPNStar.com quotes:
"He said that he is unhappy to not be playing. To me, this is perfectly normal. I would not want to magnify that, I am not oversensitive," Low said to Ruhr Nachrichten.
Kroos had a wonderful season at Bayern Munich, whom he helped to reach the UEFA Champions League finals. His feelings are understandable, as most of his teammates are playing in the starting 11 for their teams.
Germany must consider using the forward to terrorize the Italian defence later on in the game.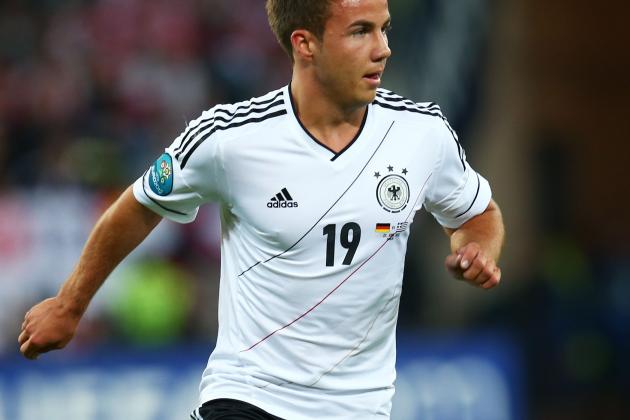 Alex Grimm/Getty Images

Mario Gotze became one of the hottest targets of this year after a breakthrough season at Borussia Dortmund. Yet the talented playmaker has been on the bench for most of the tournament.
Germany should consider using the creative midfielder in place of Mesut Ozil in order to bring a fresh perspective to their attack tactics and passes. The 20-year-old has already scored two goals for the German national team.
Gotze is more than eager for more playing time (via Goal.com):
The coach told me to have patience. That to me is of course important for the relationship between coach and player. They were positive words. I am trying to focus accordingly. The first game was very important to me. I've been looking forward to playing, because after three games on the bench I was, of course, ready.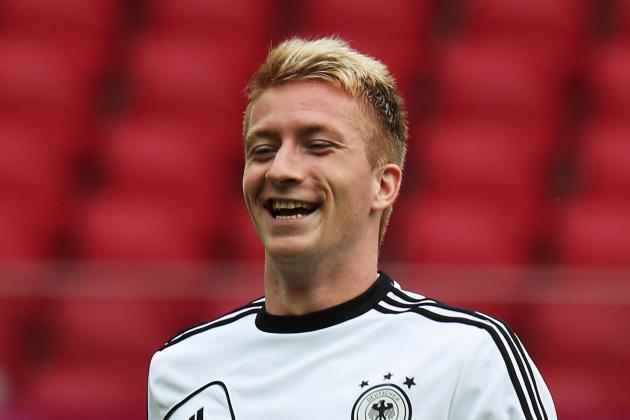 Joern Pollex/Getty Images

The 22-year-old started for Germany against Greece in the quarterfinals.
That night, everyone saw a different Germany.
Marco Reus scored his first goal of the tournament that night as Germany won 4-1.
Afterwards, he said (via Goal.com):
"It was a great day in my career. It's my first time at a European Championship. I got to play from the start and it was really great. In the first three games I did not play. Then I play my first game, scoring my first goal and we win. There is almost nothing better," he was quoted as saying in an interview
Joachim Low's trust in the young forward would mean the Borussian Dortmund player could be in the starting 11 on Thursday.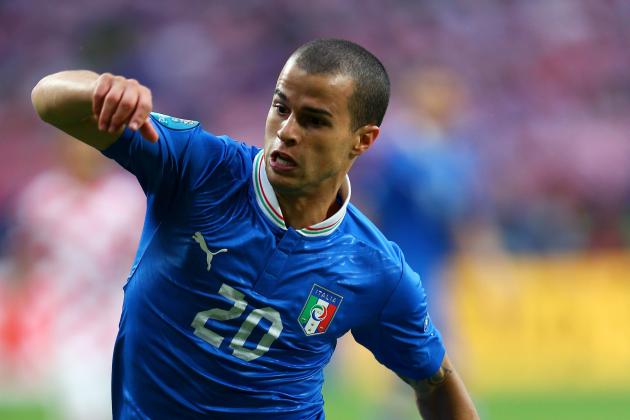 Clive Mason/Getty Images

Though the Juventus forward has been on the bench for most of the tournament, Italian coach Cesare Prandelli must consider using more striking options, as they are up against a very physically strong German team.
Germany is preparing to target Pirlo and minimize his presence on the pitch. Hence, Prandelli must have wingers to help the team make crosses into the penalty area while Pirlo is marked.
Giovinco may be the answer.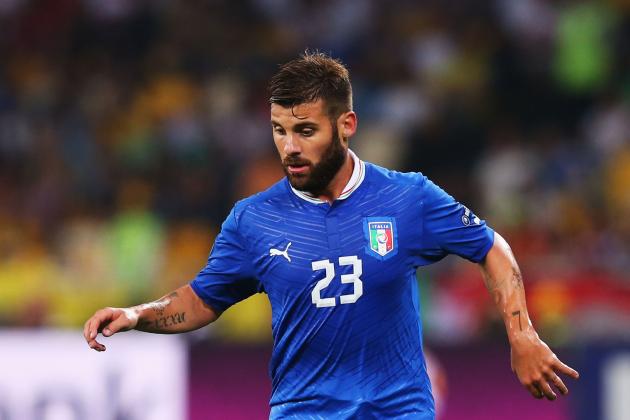 Alex Livesey/Getty Images

Although Antonio Nocerino has played a good number of minutes at the Euros, he hasn't achieved a permanent spot on the starting 11.
The AC Milan midfielder had a stunning season in Serie A this season, scoring 11 goals.
Nocerino would bring experience and more attacking options for the Italian side.
His pace and ability to break into the penalty box will be important against the highly physical German defenders.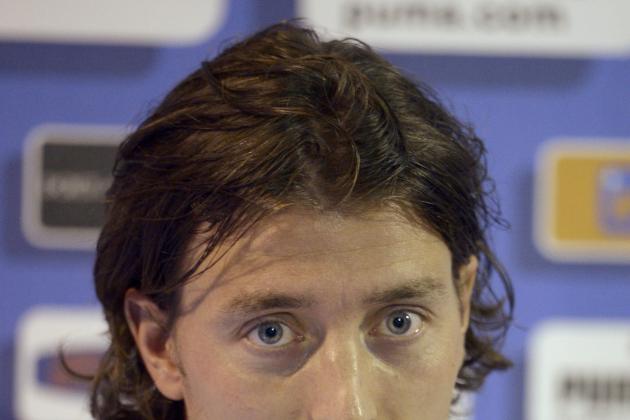 Claudio Villa/Getty Images

A fact a lot of people aren't aware of is that Riccardo Montolivo is half-German, half-Italian.
Although he has spent his entire youth and professional career in Italy, Montolivo has the height and figure of a German.
Based on the quarterfinal match against England, the Italian playmaker will be an important asset in the midfield for Cesare Prandelli.
His vision and ability to create through passes will be important for Italy to threaten the opposition. He must remain outside the penalty area, and allow Pirlo and Mario Balotelli to move farther into the penalty box.