Premier League Transfers: Juventus Signing Luis Suarez Could Change Everything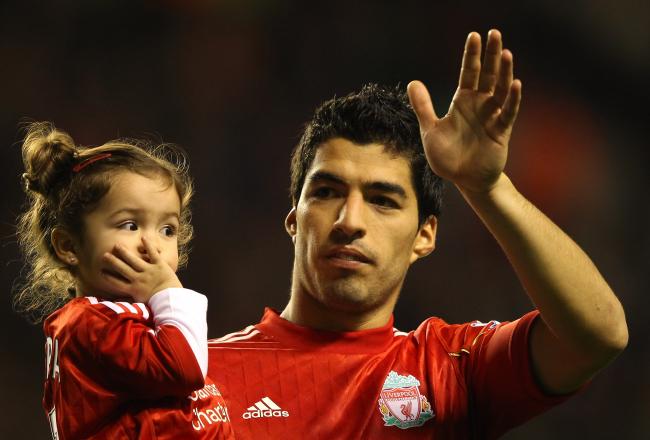 Alex Livesey/Getty Images
Luis Suarez is reportedly Juventus's No. 1 target this summer It would not be surprising if he jumped at this move, following an unsavoury season because of the Patrice Evra affair and the departure of the manager who stood by him.
Also, there are strong historic connections between Uruguay and Italy.
Brendan Rodgers will not want to keep a player against his will. His style of play will be different from the way Liverpool played last season. While Suarez might easily adapt, it might come as a shock to Andy Carroll.
Nevertheless, when a new manager arrives and especially one needing funds to put his stamp on the squad, valuable players may be sold.
How much is Suarez worth? In the present market at least £25 million and, depending on who's bidding, maybe up to £30 million.
According to Tuttosport, the offer includes £14.5 million and Milos Krasic, in whom Liverpool manager Kenny Dalglish was previously interested. Liverpool might well prefer the cash.
If they demand cash, this will inhibit Juventus's options. They have also reportedly been interested in Robin van Persie, Edin Dzeko and Edinson Cavani. The latter has been on City's radar.
Domino Rally
One of the delightful consequences of the summer transfer window is that one transaction can set off a chain reaction.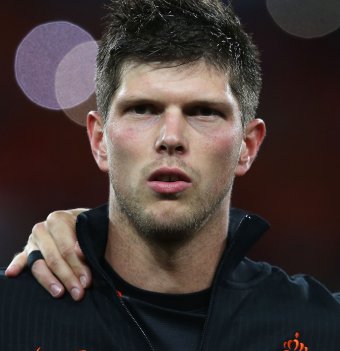 Julian Finney/Getty Images
If Suarez goes to Juventus, Liverpool will need another striker. The most likely target seems to be Klaas-Jan Huntelaar, who apparently has a release clause in his contract. He could be available for £16 million.
Manchester City are keen to offload Carlos Tevez and Edin Dzeko. The latter interests Juventus. With Bayern Munich going cold on Dzeko, that causes City a problem.
They would also like to offload Carlos Tevez and Real Madrid have reportedly been interested in the troubled Argentinian hit man.
Real Madrid are also currently the favourites to land Luka Modric and offloading Nuri Sahin would only bridge £8 million of the funding gap. When you consider that they would probably rather have David Silva from City, you begin to see how complicated matters become.
It is clear that City need to shed players to sign new ones. If Juventus don't take Dzeko and Real Madrid don't want Tevez after all, City's pursuit of Robin van Persie looks problematic.
Robin van Persie was also on Juventus's list. Given that Arsenal have signed Olivier Giroud, it seems they may be resigned to losing their talismanic striker.
One man who would jump at the chance of signing van Persie is Sir Alex Ferguson. He loves strikers.
His No. 1 target is supposed to be Luka Modric, and while if the latter goes to Madrid he would have to reshuffle his deck, he already has Shinji Kagawa who would love to play the No. 10 role.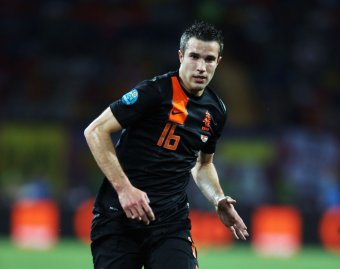 Ian Walton/Getty Images
That would then leave Sir Alex with four strikers to keep happy, at least two of which (van Persie and Rooney) would expect to play almost every match. Welbeck and Hernandez similarly would want their fair share of games.
So the simple answer is for Wayne Rooney to play in the Paul Scholes role sometimes and especially until Powell and Cleverley step up to the mark.
Any Premier League manager would be a fool to turn down the chance to sign van Persie, even at £30 million, as many regard him to have been the world No. 1 striker last season.
Now if Huntelaar goes to Liverpool then he won't be heading to United, so that squares that circle, and he won't of course be headed to Juventus either.
Nor Chelsea, but in any case it looks increasingly likely that Hulk will land there sometime soon.
Of course all of the above is sheer speculation at the moment, but it is a very good example of how just one transfer can be the keystone in a whole series of moves.
The trouble is that, like house purchases and the notorious "chain," just one failed transaction can bring down the whole chain and leave several clubs having to think again.
Furthermore, the closer it is to the end of the transfer window, the greater the chance of failure.
That's why Sir Alex likes to get his business done early and sit back while the others fight it out. This time, he will probably have a whole shop window full of disposals lined up himself.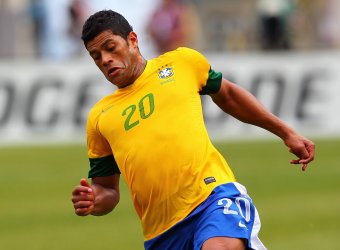 Rich Schultz/Getty Images
Reading, Southampton, Wigan, QPR, Stoke, Aston Villa, Sunderland and a few others will be watching with interest for second-hand bargains.
And the Outcome
Huntelaar is different from Suarez, and it may be Rodgers would want Borini as well before he's done. But the Dutchman will deliver goals and Liverpool's stock should rise.
Suarez will fit Italian football perfectly and also Juventus. They will win Serie A again.
City will remain frustrated, but they have more than Dzeko and Tevez to dispose of, and I'm not convinced that van Persie would go there anyway as, unlike Nasri, he's not a mercenary.
Chelsea won't get Huntelaar but Hulk can fill the Drogba role.
Arsenal will regret losing van Persie and yet another Frenchman will not fill the void. They may continue to slide.
We haven't mentioned Spurs, who will lose Modric whatever happens. Nobody will want to go there; Tottenham have no Champions League and a failed Premier League manager coming in (Villas-Boas) with a brief to rebuild.
United would regain their place at the top and progress once again in Europe, revitalised by van Persie and Kagawa, with a bundle of talent coming up and probably one or two other signings to complete the roster.
Of course it could all work out very different from this...
This article is
What is the duplicate article?
Why is this article offensive?
Where is this article plagiarized from?
Why is this article poorly edited?

Juventus: Like this team?