Vickie Guerrero: 7 Reasons Guerrero Should Be General Manager Again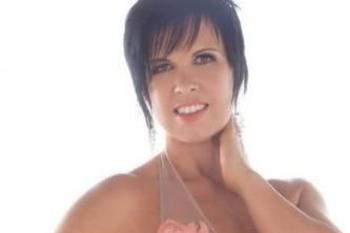 photo from diva-dirt.com
In the wake of John Laurinaitis's firing at No Way Out, the WWE Board of Directors is looking for a new general manager for both Raw and SmackDown.
Of course, they're taking a while to make up their minds and, until they make their choice, have decided to give some former GMs weekly stints at running the show.
This week, Vickie Guerrero is in charge. Suitably, the heel manager spent most of Monday's Raw serving her own ends and sabotaging the babyfaces.
However, she got her well-deserved comeuppance thanks to SmackDown Diva AJ, who hilariously chucked the domineering star out the Divas Battle Royal at the end of the match (Vickie had been attempting to use her status on the show to stroll in and win the entire thing).
No doubt more is to come on this week's SmackDown, of which Vickie is also in charge.
Considering the timing, we reckon it's the perfect opportunity to argue that Vickie would be ideal for the spot on a permanent basis.
And here are seven reasons why.
She Is Massively over with the Fans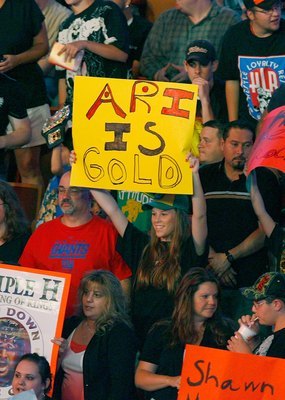 Jim Rogash/Getty Images
The loud, annoying Vickie remains one of the most over heel acts in the entire company, capable of garnering huge and passionate crowd heat in arenas wherever she goes.
Make no mistake about it: The fans love to hate this woman, and she willingly laps it up.
This reason alone makes her a perfect choice to be the company's new general manager.
Come on, is there anyone else who can get this type of crowd heat? Of course not.
She Would Be a Good Foil for CM Punk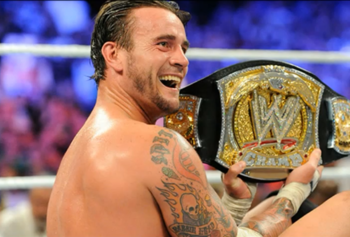 photo from wwe.com
Let's face it: Despite having a lengthy title reign full of great promos and superb matches, WWE Champion CM Punk has still been stuck playing second fiddle to John Cena.
With this in mind, maybe a feud with new GM Vickie Guerrero will help turn his fortunes around?
Hey, guys like Rey Mysterio and Edge—as well as Cena himself—were strongly aided by interacting and facing off with the hugely-hated Vickie in angles.
Indeed, such a storyline would surely help the former ROH star return to relevance in the promotion, as well as providing some great promos and segments, as Vickie sends every heel she can think of after him and his title.
She Can Feud with AJ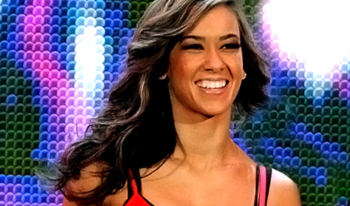 photo from wwe.com
Not only could new GM Vickie battle with CM Punk in storylines, she could also face off against his new girlfriend, AJ.
Certainly we've had plenty of indications that the two women can't stand each other, and a feud with despised heel Vickie would undoubtedly help AJ establish herself as the company's premier babyface Diva.
She Is Backed Up by Great Heels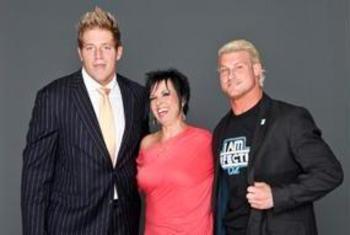 photo from diva-dirt.com
Every heel GM needs good backup—you know, some henchmen to carry out your every whim and command.
Wrestlers who will think nothing of getting in there and beating up the beloved babyfaces when ordered to.
Just ask poor John Laurinaitis. All his supposed friends (The Big Show, David Otunga) abandoned him in the end. Man, some people just can't get good help.
Thankfully, Vickie has loyal wrestlers like Dolph Ziggler, Jack Swagger and Alberto Del Rio on her side, staunchly defending her.
With them by her side, she will surely be able to maintain a strong control over the show as GM.
She Is More Suited to the Role of General Manager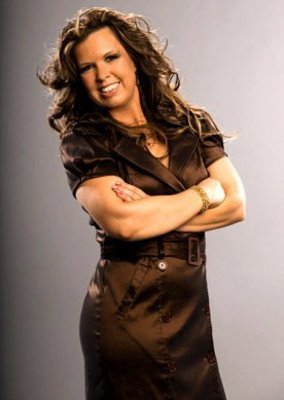 photo from wwe.com
While Vickie has performed well as the manager of Dolph Ziggler and Jack Swagger, one can't help but feel that the star has remained woefully underused on television and pay-per-view.
Indeed, she should be playing a much bigger role on the program.
It is crystal clear that Vickie, who from 2006 to 2009 served as SD general manager, truly shines when playing the heel authority figure running amok all over the show.
Anything else is a waste of her skills and talent.
She Can Help Revive the Stagnant Raw Product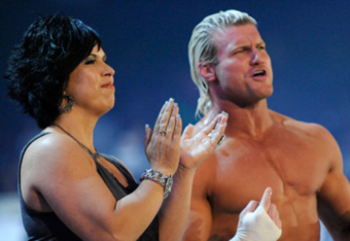 photo from wwe.com
With her heel charisma, unrivaled ability to interact with the crowd and first-class promo skills, Vickie could help turn around the floundering Raw program as the new GM.
Certainly, we can't think of too many others so qualified for the role.
She Can Work a Program with John Cena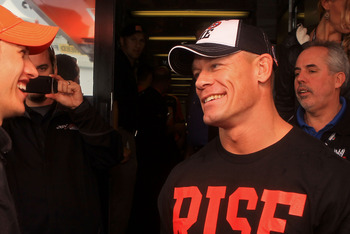 Matthew Stockman/Getty Images
Vickie has always had superb chemistry with former WWE Champion John Cena—the two play off each other wonderfully.
On-screen, Cena clearly gets a kick out of messing with the thin-skinned and spiteful Vickie, and she can't help but get annoyed about it.
Considering this, Vickie as GM would undoubtedly lead to her once again clashing with her former foe, making for some tremendous television.
And, hey—anything that can veer Cena away from telling lame and cringe-worthy Star Wars jokes (like on Monday's Raw) has to be considered a plus.
Keep Reading