Stephanie Rice: Backlash Against Australian Swimmer for Bikini Twitpic Is Absurd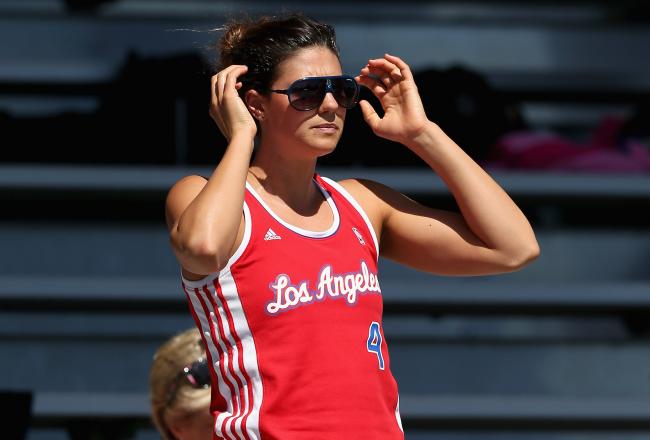 Ezra Shaw/Getty Images
Stop the presses! Stephanie Rice tweeted a picture of herself in a bikini! The sky is falling!
There was a bit of a controversy this week after Australian swimmer and three-time gold medalist posted a picture of herself wearing a bikini given to her as a birthday gift by friend and designer Ellie Gonsalves.
Oh, the horror!
Thankyou to the Gorgeous @elliegonsalves for my birthday @veveswimwear bikiniinstagr.am/p/MNBZEMkQds/

— Stephanie Rice (@ItsStephRice) June 23, 2012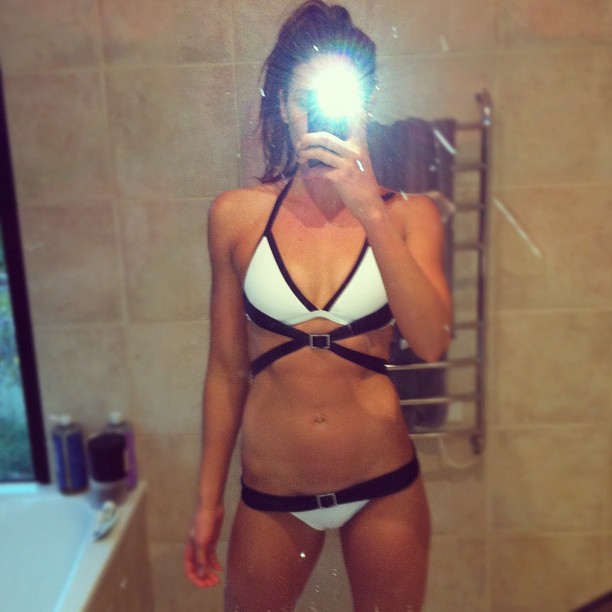 The initial uproar, or whatever it was in Australia, was over the fact that it might be some sort of breach of contract with sponsor Speedo. And it may have been, if Speedo was still her sponsor (via Amy Harris of The Daily Telegraph):
Confidential's initial fear that the spruiking of a alternative swimwear brand to Speedo might be a conflict of interests for Rice were laid to rest by her management, who informed us that; "No, Stephanie isn't an ambassador for Ellie Gonsalves, she just loves their stuff. She doesn't have any relationship with Speedo anymore so there are no restrictions there.'' Phew.
With that out of the way, protestations from the "women wearing skimpy clothing is indicative of the moral decay of society and, hey, did I mention how much more pious I am than everyone else?" crowd quickly followed.
I tend to agree with Chris Chase from Fourth-Place Medal on how this "controversy" ended up becoming a news story:
My theory: This controversy was ginned up so papers in Australia had a legitimate reason to run the photo. For shame, y'all. We'd never stoop so low in the United States. (See below for more Rice photos.)
He proceeded to post more Rice pictures, tongue firmly in cheek. Welcome to the post-ironic world of the Internet, where pretending to be ironic while the hits roll in is the new knock-knock joke.
Or something like that.
Here's the moral of the story: Rice is a world-class athlete who happens to be smoking hot, and if she wants to post pictures in a bikini you'd find thousands of ladies sporting at any beach, that's her right, and there's nothing offensive about it in the least. She's a swimmer, after all—bathing suits are her uniform.
Plus, she's just given her friend huge publicity for that design. In the end, posting that picture was probably darn good for business, and I'm sure Gonsalves has thanked her more than once.
Gotta love the Internet. I can't wait for tomorrow, when some athlete is criticized for having an opinion the majority of the public doesn't agree with. Should be fun.
Hit me up on Twitter—my tweets hit the mark more often than Spain's passing.

This article is
What is the duplicate article?
Why is this article offensive?
Where is this article plagiarized from?
Why is this article poorly edited?