Breaking Down 5 Free Agents L.A. Clippers Can Sign to Retool the Front Line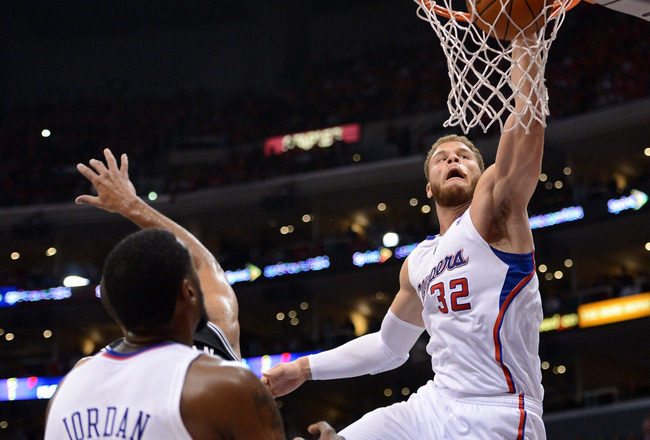 Harry How/Getty Images
The Clippers, like 28 other NBA teams, did not win the NBA championship. Therefore, they will look to use this offseason to better their team, while also bettering their chances to win it all next year.
Among other things, L.A. will look to retool their front line this summer in hopes of competing with some of the bigger teams in the Western Conference, and getting their all-star, Blake Griffin, some help inside.
There is some good talent out there, but there are five big men that the Clippers should consider when retooling their front line this offseason.
Lamar Odom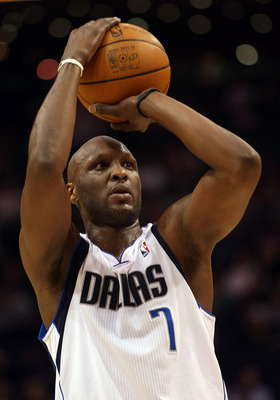 Christian Petersen/Getty Images
Needless to say, Lamar's stint in Dallas did not go too well. At the end of the day he is just not mature enough a player to play somewhere he does not enjoy.
However, it seems that he's happiest when he is playing in L.A., whether it be in purple and gold, or red, white and blue
All signs are pointing to him returning to the Clippers, where I fully expect him to play like one of most impressive point-forwards in the league once again.
Don't screw this one up Clippers.
J.J Hickson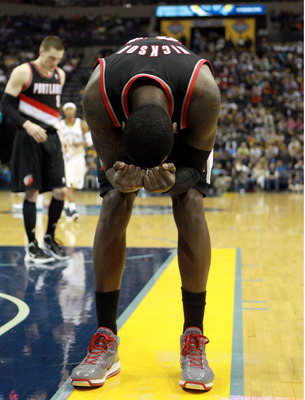 Andy Lyons/Getty Images
J.J. Hickson has always been one of the more underrated big men in the league, but he finally got his chance to sign when he saw adequate playing time in Portland, and he did not disappoint.
As a result, I'm sure a lot of teams have Hickson at the top of their list this offseason. He is one of the more athletic big men in the league, but unlike DeAndre Jordan, he has a decent post game and has no problem posting consistent double-doubles.
Hickson and Griffin would be a nasty combination. Talk about "Lob City."
Jason Thompson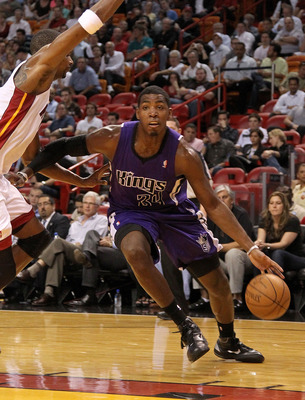 Mike Ehrmann/Getty Images
Jason Thompson has found himself in a tough situation thus far in his career. Most recently he has been injury prone and playing behind one of the future superstar big men in the league, DeMarcus Cousins.
However, Thompson is very impressive talent when healthy. He's active on the boards and very agile for his size. He may not be the most athletic big, but he gets the job done.
Thompson could be a very good pick up for the Clippers. Bringing him off the bench behind Blake Griffin would give the second unit a solid option inside. He can also play some 5 and could prove to be the Clipper's new and improved Elton Brand.
Kevin Garnett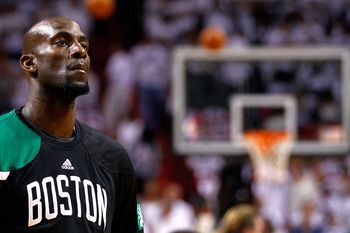 Mike Ehrmann/Getty Images
Kevin Garnett, one of the most intense and respect players to ever play the game and exactly what the young and inexperienced Clipper team needs.
Two of the best leaders the league has ever seen are Chris Paul and KG. Pair them together and you've got yourself one heck of a team right off the bat.
KG may be past his prime, but he used this past season the prove that he's still got a little left in the tank. He stretches the floor and will be a great addition to any team.
It may not exactly be lob central with KG, but I assure you he will be play his part in a fair share of wins.
What more can you ask for from a veteran?
Michael Beasley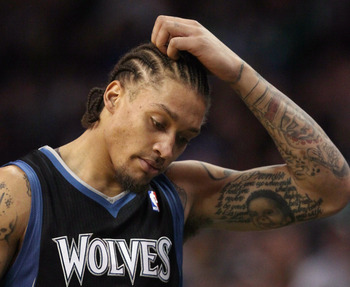 Elsa/Getty Images
Michael Beasley was once the No. 2 pick in the NBA draft. He was shipped out of Miami to make room for the Big 3 and has yet to find his place with the Timberwolves.
But I think Beasley's still got something to prove to his critics, his fans and most importantly himself.
He's got the potential to be a solid point-forward and was once believed to be an unbelievable scorer. If he can find himself in the right place, I wouldn't be surprised to channel all that talent once again.
In my opinion he needs to play with a point guard like Chris Paul who will give the ball to him in the perfect position to score and provide the leadership he very much needs.
Keep Reading

Los Angeles Clippers: Like this team?