Jon Jones vs. Vitor Belfort: Head-to-Toe Breakdown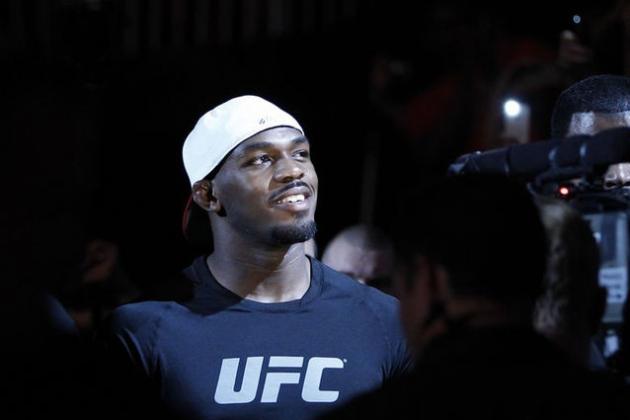 Photo Credit: Esther Lin/MMA Fighting
Despite being forced out of last weekend's UFC 147 main event against Wanderlei Silva, Vitor Belfort found a way to make headlines this week.
In a recent interview with Fighters Only, Belfort called out middleweight contender Michael Bisping and criticized Mauricio "Shogun" Rua, but perhaps his most interesting comment was centered on UFC Light Heavyweight champion Jon Jones.
I don't know how long I will stay in this division. I wanted to do more, two or three fights. If my body will no longer permit this big weight cutting, I will go up (to 205 lbs). I am not afraid of Jon Jones or somebody else...It's not for me to choose my opponents.
Obviously, Belfort doesn't fear anyone inside the cage, but is a potential fight against the man who many have called the most talented MMA fighter of all time really a good idea for "The Phenom"?
Assuming Belfort does eventually make his way back up to 205 pounds, an eventual matchup against "Bones" would actually be an intriguing fight, especially since Jones will have all but cleaned out the light heavyweight division if he defeats Dan Henderson this fall.
Begin Slideshow

»
Photo Credit: Esther Lin/MMA Fighting
Jones has done some amazing things while testing his stand-up game against some of the most lethal strikers in the sport, but even though his opponents have barely touched him at this point, he doesn't have any sort of edge over Belfort.
Based on pure hand speed and knockout power alone, Belfort is one of the best boxers in the sport, but the fact that he is extremely technically sound sets him apart from the majority of the strikers.
Belfort has won two-thirds of his 21 career bouts by knockout, and has finished three of his last five fights with punches, proving he has the power to knock anyone in the sport unconscious if he lands the right punch.
Jones' reach advantage and unorthodox techniques will give Belfort everything he can handle on the feet, but you have to think Jones would prefer to take "The Phenom" to the mat—and that has to count for something.
Edge: Even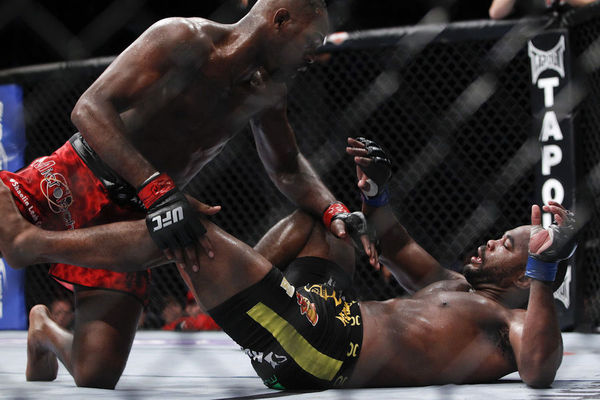 Photo Credit: Esther Lin/MMA Fighting
If there is one area that Belfort has a huge disadvantage in, it's the wrestling game.
Belfort has showed good takedown defense throughout his career, but he has never fought a wrestler as difficult to deal with as Jones.
Not only is Jones a phenomenal wrestler from a technical standpoint, his raw power and skills make him one of the most effective wrestlers in the history of the sport, even at just 24 years old.
There's a chance that Belfort could keep the fight upright for a little while, but if Jones truly wants the takedown, it won't be long before Belfort is on his back.
Advantage: Jones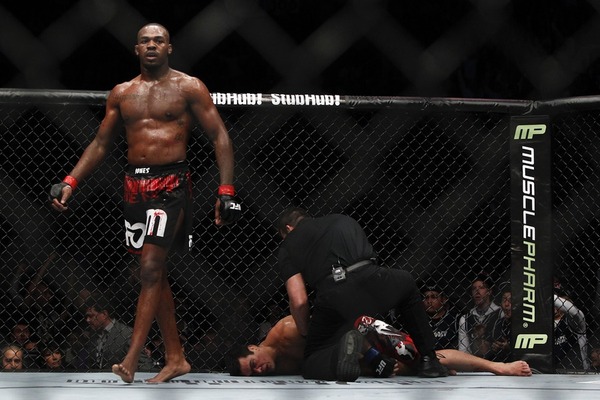 Photo Credit: Esther Lin/MMA Fighting
Belfort has the Brazilian jiu-jitsu black belt that calls for the submission game to work to his advantage, but Jones has done some truly amazing things on the mat during his UFC career.
Jones has submitted Ryan Bader, Rampage Jackson and Lyoto Machida over the last 18 months, and all of his submission wins have been extremely impressive.
It seems that as long as Jones can get his arms around your neck, you're as good as done, and his guillotine choke is quickly becoming one of the most dangerous weapons in his arsenal.
Belfort's credentials may say that he is a high level jiu-jitsu fighter but he only has three career wins by submission, and prior to his rear-naked choke victory over Anthony Johnson in January, his last win by tap out was a win over Bobby Southworth in a Pride 13 bout back in 2001.
Advantage: Jones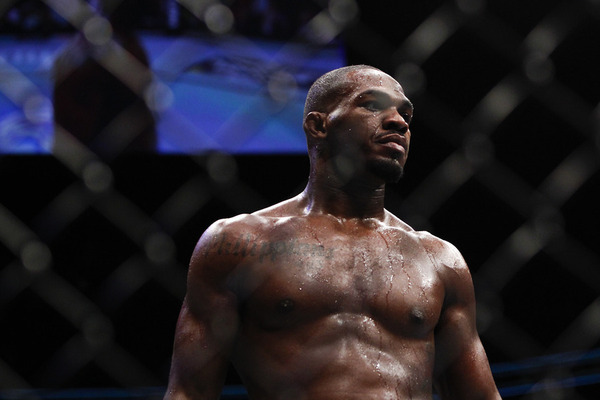 Photo Credit: Esther Lin/MMA Fighting
In all honesty, Belfort may be better off staying at middleweight as long as possible.
His one shot to win this fight is on the feet, and unless he can land a big punch or two that rattles Jones, he'll have a tough time in the striking game as well.
Jones would likely opt to take this fight to the ground, and once he got Belfort on his back it would be a matter of time before he ends up with a stoppage victory.
Whether by ground-and-pound or submission, Jones would find a way to finish Belfort, and it would likely happen early in the bout.
Prediction: Jones by first-round TKO