NBA Free Agency 2012: 7 Teams That Should Roll the Dice on Brandon Roy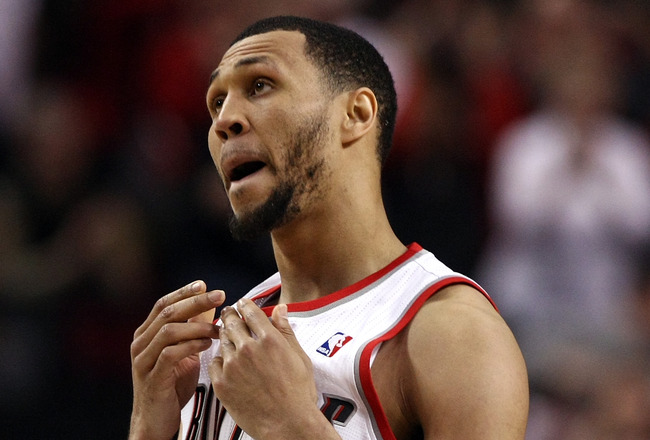 Jonathan Ferrey/Getty Images
Brandon Roy may have sat out a season, but he is undoubtedly a player teams must take a shot at.
This is a player that is notorious for his clutch play in late-game situations, impressive scoring ability and winning ways. Roy is a guard that will do anything to take the final shot, put his body on a line for loose ball and is everything a GM wants from a talent.
Roy was out for the entire 2011-12 season after injuring his right knee and having to undergo knee surgery. It may have well left doubt in the minds of NBA teams, but there is no question Roy hasn't lost an ounce of passion for the game.
Make no mistake about it. If teams know what is good for them, they will roll the dice on one of the league's more talented scorers. Roy has a lot to bring to the table, and could well be a solid pickup for any playoff contender.
Here are the seven teams that should be the most inclined to take a chance on Roy this offseason.
Miami Heat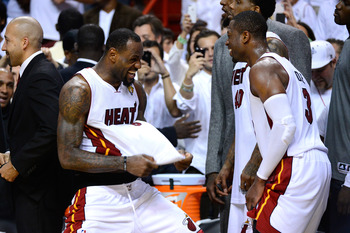 Ronald Martinez/Getty Images
The 2012 NBA champions played outstanding basketball in the postseason and were worthy champions.
Yet, it only makes sense to add more talent when it's available, and that's exactly what Miami must do with Roy.
Although Roy would likely earn less money playing for the Heat, he also has the incentive of joining top-notch talent and will undoubtedly compete for titles. He goes into a situation where he will receive a good chunk of playing time as well because Dwyane Wade is really the only stand-out guard in the rotation.
Mario Chalmers had a solid NBA Finals performance, including a 25-point Game 4 that put the Heat up 3-1 in the series. Yet, his play was shaky at best the entire series. Chalmers shot 44.2 percent and 34.8 percent from three-point range, while averaging just 10.2 points per game.
Roy has postseason experience and a reputation for scoring the basketball when his team needs it most, and this could be the perfect fit for him. Not to mention, if Wade's knee pain continues to bother him, Roy could see more playing time next season as a member of the Heat.
Brooklyn Nets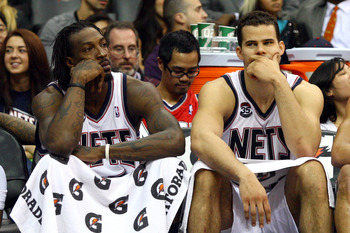 Chris Chambers/Getty Images
Outside of Deron Williams, arguably the most talented point guard in basketball, the Nets are especially thin in the backcourt rotation.
Guard production was minimal in the 2011-12 campaign, as MarShon Brooks and guards coming off the bench failed to give Williams sufficient defensive effort. Not to mention, the scoring from Brooks, Gerald Green and Anthony Morrow was inconsistent throughout the course of the season.
Adding Roy, a talent who averages 19 points per game for his career and is a proven threat defensively, immediately gives the Nets the backcourt boost they need to be playoff contenders.
Dallas Mavericks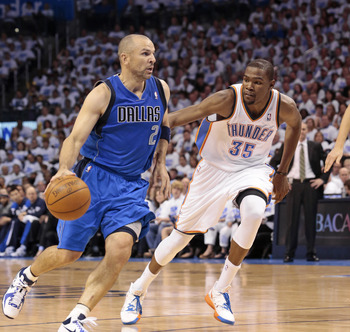 Brett Deering/Getty Images
Jason Kidd, Delonte West and Jason Terry are all set to be unrestricted free agents this offseason, so the door opens wide for Brandon Roy to suit up with Dallas.
The Mavericks will need to fill the voids in the backcourt, and with Kidd pushing 40, West likely costing good money and Terry at age 34, it is unlikely the team will re-sign more than one of these players. This is a promising situation for Roy, and one in which he would fit well with superstar Dirk Nowitzki.
Alongside Dirk, the drive and kick game could be lethal for the Mavs with Roy in town. Although Dallas hasn't yet expressed an interest in Roy, if he joins forces, a Dallas and B-Roy tandem would prove lethal offensively.
Charlotte Bobcats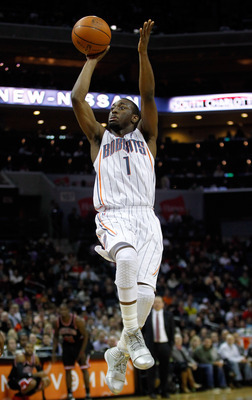 Streeter Lecka/Getty Images
Seven wins in the 2011-12 season is a major red flag for the Charlotte Bobcats, and this is a team that can use all the talent they can get.
According to ESPN.com's Chad Ford, the Bobcats just recently traded forward Corey Maggette for a 2013 first-round pick and shooting guard Ben Gordon. Although most would say the trade would keep Roy out of Charlotte, it may be all the more reason for Roy to join the Bobcats.
The team will now boast a backcourt featuring Kemba Walker, D.J. Augustin and Ben Gordon. Augustin has been especially inconsistent offensively, and Walker is yet to prove his worth in the league. As talented as the backcourt appears on paper, Roy would certainly have a significant role to play on this team.
Boston Celtics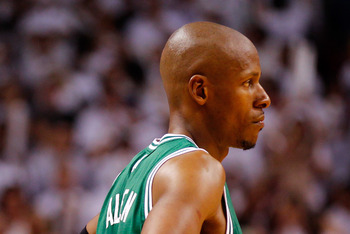 Mike Ehrmann/Getty Images
No Ray Allen in Beantown would give Brandon Roy a golden chance to shine in Boston.
According to ESPNBoston.com, there is mutual interest between the Celtics' free agent and the Miami Heat. If the signing was to occur, Boston would undoubtedly have a huge hole to fill in the backcourt. Roy, like Allen, can score with relative consistency and isn't afraid to put his body on the line defensively.
Under a proven head coach like Doc Rivers, Roy would surely be able to find his roll with the team early on in the season. Not to mention, Roy becomes part of a championship-contending team if he signs with Boston. That would certainly an incentive for this ring-less talent.
Los Angeles Lakers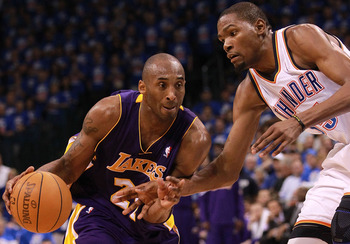 Ronald Martinez/Getty Images
Dealing Derek Fisher was where it all went downhill for the Lakers' backcourt last season.
Ramon Sessions came to L.A., but he failed to produce in the postseason. Sessions was rusty to say the least, posting 9.7 points on 37.7 percent shooting from the field in 31.7 minutes per game.
Talk about an outright atrocious stat-line.
The Lakers could use Brandon Roy in the backcourt in order to help Kobe Bryant offensively. Too many times the ball movement was stagnant for L.A.. Whether it was Bryant taking contested jumpers or Bynum and Gasol failing to convert in the post, the team was settling for too many empty possessions.
Adding Roy to the mix would eliminate the poor ball movement and provide a top-notch scorer for this struggling offense.
Chicago Bulls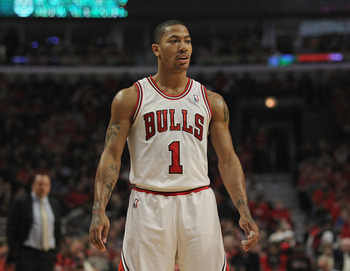 Jonathan Daniel/Getty Images
If not for Derrick Rose's torn ACL, the Chicago Bulls would have inevitable made a deep playoff run in 2012.
Yet the injury may have ultimately been for the better because it showed a major weakness in this Bulls team. As complete and tenacious as they are defensively, they seem to lack scoring threats in their rotation.
Luol Deng had his moments, Richard Hamilton was inconsistent and C.J. Watson came up big to close the end of the season, yet it was not enough to overcome the lack of offense on this team.
Roy makes the perfect addition to this Bulls team because he is a proven scorer that can do so in a multitude of ways. It is also integral that he is a defensive-minded player, and will gel with this team that prides itself on defense.
In a situation where Rose was to go down with an injury next season, Roy would also make a solid insurance policy to help the Bulls stay atop the conference.
Keep Reading