Wimbledon 2012: 5 Things We Learned from Day 3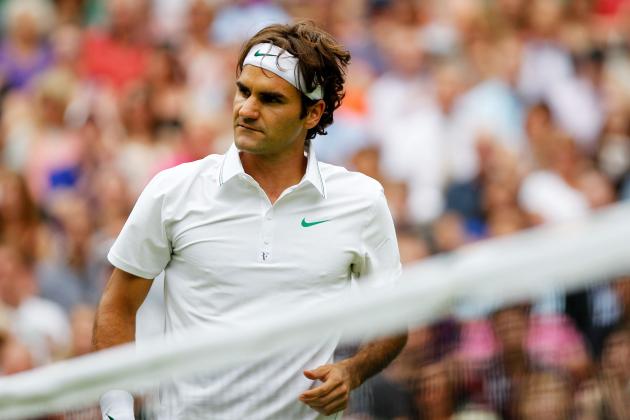 Paul Gilham/Getty Images

After a third day of action in Wimbledon 2012, the murky picture of the tournament has become clearer with these five lessons.
Day 3 of tennis's best Grand Slam came bearing gifts of knowledge, as we learned these five crucial lessons from watching on Wednesday.
Begin Slideshow

»
Julian Finney/Getty Images

It was raining again in London on Wednesday, marking the second straight day. Play continued inside, but it simply wasn't the same.
What makes Wimbledon so special is the grass courts that set the event apart from any other Grand Slam. When the game is played inside it takes away from the atmosphere, and we can only hope that the weather is better for the rest of the event.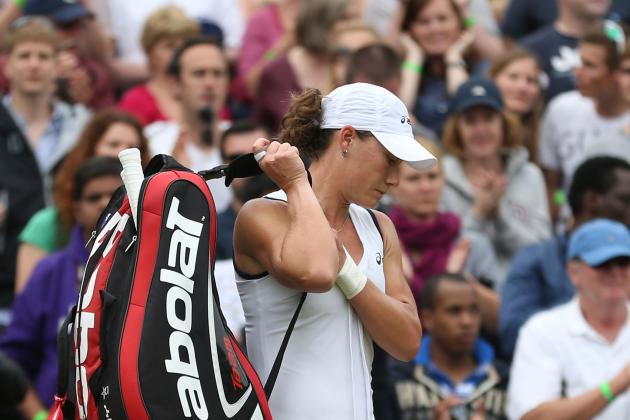 Julian Finney/Getty Images

The upsets on the men's side began in the first round, with No. 6 Tomas Berdych going down in straight sets.
The women's side was a bit more scripted in the first round, save for Venus Williams losing in the first round at Wimbledon for the first time in 15 years. However, that changed on Day 3 with No. 5 Samantha Stosur losing to Arantxa Rus in three sets.
Stosur is the first highly-ranked woman to lose, which tells me that the upsets are about to start coming on both sides.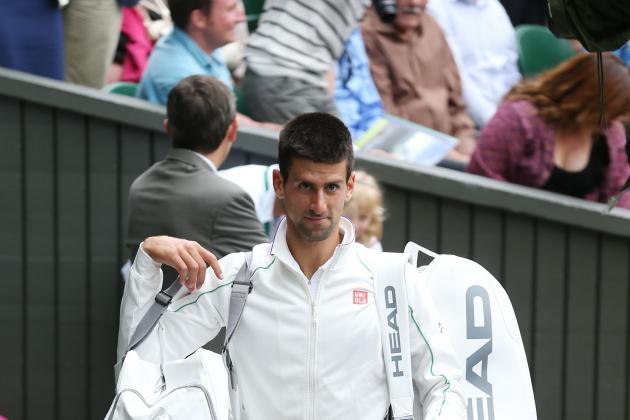 Julian Finney/Getty Images

Novak Djokovic has yet to complete his career Grand Slam, but he came very close when he made it to the finals at the French Open. One more win and he would have attained it, but he lost to Rafael Nadal on the clay courts.
Djokovic looks to avenge that loss with a victory at Wimbledon, and after his second round match today, it looks like he very well could.
Djokovic won his first match in straight sets, and disposed of American Ryan Harrison with ease today, winning in straight sets once again. If he plays like he did today he could very easily win another major and make up for his loss to Rafa.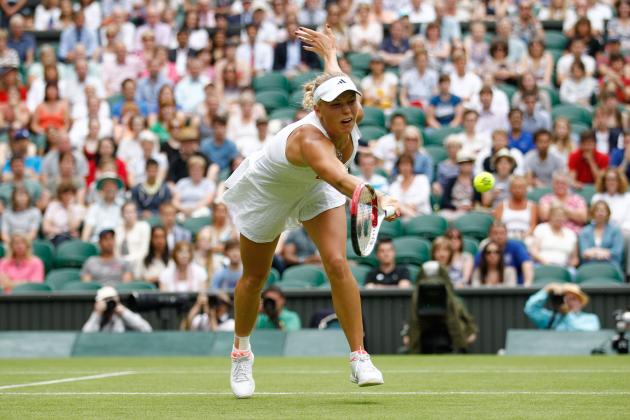 Paul Gilham/Getty Images

Caroline Wozniacki proved to us that she could play defense today against Tamira Paszek. She went down early, losing 4-5, and she faced no less than four match points before battling back to take the first set 7-5.
When facing one of the four set points she fended off multiple attacks from Paszek until she finally found an opening and won the point with one of her signature backhands.
Unfortunately, she also proved that she couldn't close, as she had a chance to win the match in the second set, but dropped it and eventually lost the match in three sets.
The No. 7 woman in the world fell today because she couldn't finish off an unranked opponent, failing to show true grit.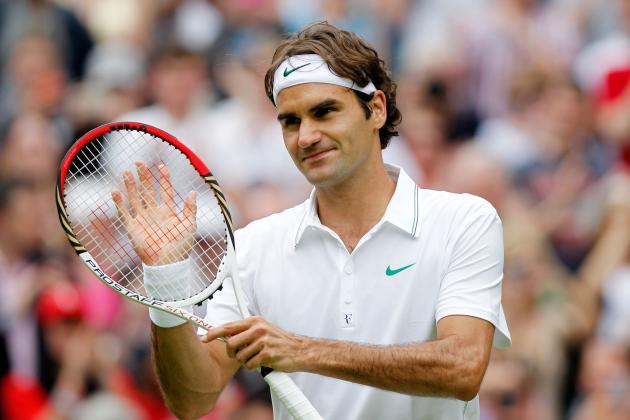 Paul Gilham/Getty Images

Wednesday marked the second time that Roger Federer was in action at Wimbledon this year. After disposing of his first opponent in straight sets, he did so again today, this time against Fabio Fognini.
Fed looked as dominant as ever on the grass courts of Wimbledon, where he has already won six times in his illustrious career.
He looks to tie himself with Pete Sampras for the most Wimbledon titles in the Open Era. If he were to win it this year, he would tie Sampras, and if he plays like he did on Wednesday he has a legitimate chance of doing so.
Twitter button: Follow @JoshSchoch