NBA Trade Speculation: 4 Potential Trade Destinations for Pau Gasol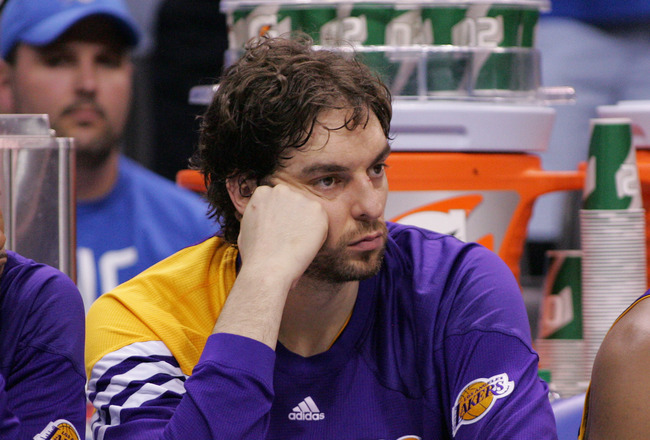 Brett Deering/Getty Images
Chicago Bulls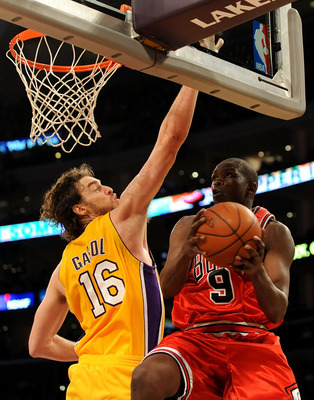 Harry How/Getty Images
The Chicago Bulls have come up in Pau Gasol trade rumors this summer, and if the two teams can come to an agreement, it could be a reasonable option for both parties involved.
Coming off a season where Gasol averaged 17.4 points, 10.4 rebounds and 1.4 blocked shots, Gasol is set to make $19 million next year.
A 12.4 point-per-game average in the playoffs is part of the reason he is on the block, making his salary difficult to match in any potential deals.
Luol Deng would likely have to be the centerpiece of the trade, and if the Bulls are willing to finally part with the 27-year-old forward, it could be a sign that they are ready to shake things up in Chicago.
Houston Rockets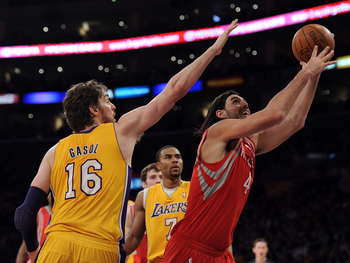 Harry How/Getty Images
The Houston Rockets are reportedly "stockpiling first-round picks," and if they're unable to obtain Dwight Howard before the draft, Pau Gasol could be a viable second option.
The Rockets attempted to trade for the big man last offseason, but the trade was shut down by David Stern as a part of the infamously botched Chris Paul deal.
Gasol is no Howard, but the Rockets have coveted the Spanish big man for quite some time, and he would be welcomed with open arms in the 2012-13 season.
Memphis Grizzlies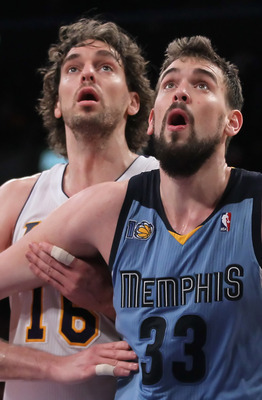 Jeff Gross/Getty Images
Pau Gasol was traded from the Memphis Grizzlies in an attempt to dump salary during the 2007-08 season.
Having become one of the best big men in the league, you know the Grizzlies would love to see the big man return to the place that drafted him back in 2001.
The rotation would have to shift quite a bit in Memphis, as Zach Randolph and Pau's brother, Marc Gasol, currently occupy the paint; but if the team could bring back the former Rookie of the Year, a Marc-Pau tandem would be a huge weapon as the Grizzlies fight out West next season.
Atlanta Hawks
Stephen Dunn/Getty Images
Josh Smith has spoken openly about his wish to be traded, and with one year remaining in his current deal, the Atlanta Hawks could look to get something in return before he leaves for free agency next summer.
Pau Gasol is much more of a true post, which could entice the Hawks. Smith's numbers have been fantastic in the past, but his game doesn't fit the play of a traditional power forward.
Smith's contract alone would not match the money of Gasol, but adding a role player such as Marvin Williams would make it a possibility.
The Hawks could assure that they get something in return for Smith's services, and the Lakers could get younger and more explosive moving forward.
Keep Reading