Hockey Hall of Fame: Predicting the NHL's 2013 Induction Class
June 27, 2012

Bruce Bennett/Getty Images
Yesterday, Joe Sakic, Adam Oates, Mats Sundin and Pavel Bure were named as the Hockey Hall of Fame class of 2012. Later this year, they will be enshrined in Toronto, their careers forever remembered.
Of course, every time a group of inductees is named, it means a lot of other worthy players aren't, and so they must wait another year. So who will pass the test in 2013? What first-year eligible players will jump their way to the front of the line?
Here's a look at who could end up as a member of the 2013 Hall of Fame class.
Career Stats: 1524 games, 656 goals, 698 assists, plus-151, 2,489 PIM
Playoff Stats: 184 games, 60 goals, 74 assists, plus-31
Accolades: 8x All-Star, 2003 King Clancy Trophy, 3x Stanley Cup champion (1997, 1998, 2002)
Shanahan was eligible for the HHOF this year, but was shockingly omitted from the group. As I see it, there's three possible reasons he didn't make it:
1. They did not deem his career worthy of the Hall of Fame this year.
2. They did not want to induct him while he held a high position in the league, preferring to wait until he's completely out of the picture.
3. Some of his unpopular rulings (or lack thereof) have soiled his name, and that translated into fewer votes.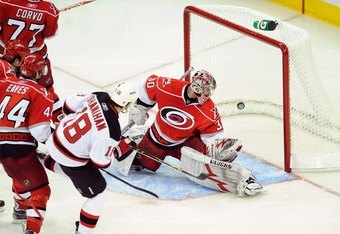 Grant Halverson/Getty Images
If it's the third, that's just embarrassing. Voters shouldn't let petty things like that affect their votes. If it's the first, the voters are, in my opinion, just straight-up wrong. However, this year's class was extremely talented, and it's hard to believe they could justify passing on him two years in a row.
If it's the second, then he'll likely continue to not be named until he's not in a position of power with the league. The league and/or hall likely have their reasons (if this is the case) and that's respectable enough.
If they aren't deliberately not voting for him, he should be a shoe-in next year. He's the only player in history with 600 goals and 2,000 penalty minutes. He's led the league in shorthanded goals and, three seasons later, in power play goals.
Career Stats: 1236 games, 172 goals, 568 assists, plus-167
Playoff Stats: 202 games, 25 goals, 73 assists, plus-20
Accolades: 6x All-Star, 2004 Norris Trophy, 2007 Conn Smythe Trophy winner, 4x Stanley Cup champion (1995, 2000, 2003, 2007)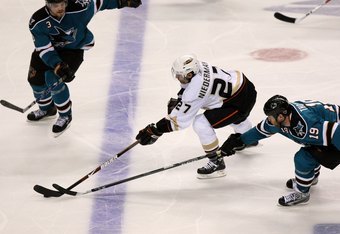 Stephen Dunn/Getty Images
2013 will be Niedermayer's first year of eligibility, and he shouldn't have to wait any longer than that.
After all, he's won everything there is to win: as a Kamloops Blazer, he took home the Memorial Cup. He scattered four Cups around a career that saw him win take home a World Junior Championship in 1991, Olympic gold medals in 2002 and 2010, and gold medals at both the 2004 World Cup of Hockey and the 2004 World Championships.
Niedermayer was drafted with high expectations and never failed to live up to them. He made up one of the best defensive units in history alongside Scott Stevens and Martin Brodeur with the New Jersey Devils.
After three cups in New Jersey, Niedermayer left to play with his brother on the Ducks. There he led them to their first cup while winning the Conn Smythe.
Very few would put him among the best defensemen of all time, but that's just about the biggest knock against him. There's no reason to think Niedermayer won't be inducted next year.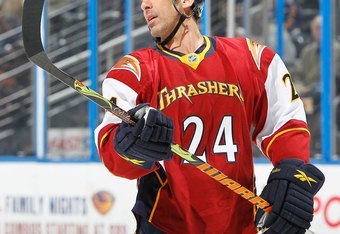 Kevin C. Cox/Getty Images
Career Stats: 1651 games, 185 goals, 763 assists, plus-350, 2,891 PIM
Playoff Stats: 266 games, 31 goals, 113 assists, plus-48
Accolades: 11x All-Star, 1989, 1993 and 1996 Norris Trophy, 3x Stanley Cup champion (1986, 2002, 2008)
Chris Chelios had a long career. How long? Well, in 1986, in his third season, he won a Stanley Cup with the Montreal Canadiens. A little more than two years later, Patrick Kane was born.
In 2008, Kane was named rookie of the year, while Chelios won his third cup with the Red Wings. In other words, Patrick Kane's entire pre-NHL life was in between Chelios' Stanley Cups. 
His longevity eventually became a bit sad—at age 48, he signed a contract with the Thrashers, playing seven games before he finally retired. But before that, he was an elite defenseman through three different decades.
Chelios finished his career with the 19th-highest plus/minus rating ever, the 12th-most penalty minutes, the 37th-most assists and the fifth-most games played. He won Norris Trophies with both Montreal and Chicago and Stanley Cups with Montreal and the Red Wings.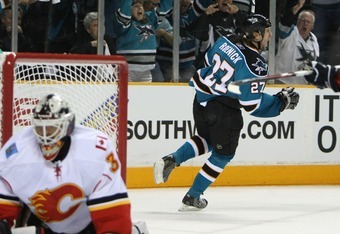 Jed Jacobsohn/Getty Images
Career Stats: 1,363 games, 513 goals, 703 assists, plus-153, 92 GWG
Playoff Stats: 154 games, 53 goals, 69 assists, plus-21
Accolades: 9x All-Star
For a guy who never accomplished anything, Roenick had quite the impressive career. He peaked early, managing 41 goals and 53 assists in his second full season. The next two seasons, he managed at least 50 goals and 100 points, and finished the run with 46 goals and 61 assists in 1994.
Due to an injury during the already-shortened 1995 season, he managed to only play in 33 games that year, and never quite returned to form after that, never again reaching the 80-point mark.
Even so, he had eight straight 20-goal seasons after that, scoring fewer than 24 goals only once between the 1995-96 and 2002-03 seasons.
Roenick never managed to hoist the Cup, but still put up clutch numbers in the postseason; 122 points in 154 games, along with 12 game-winning goals.
With his numbers, Roenick ranks 40th all-time in points, 37th in goals, 22nd in power play goals, 24th in shorthanded goals and 11th in game-winning goals.
Just to put those numbers in perspective, only four other players are in the top-25 all-time in shorthanded, power-play and game-winning goals: Wayne Gretzky, Mark Messier, Steve Yzerman and Joe Sakic. As of yesterday, all four are in the Hall of Fame.
Honorable Mentions:
Rob Blake: The seven-time All-Star played nearly 1300 games with three teams. He took home a Norris Trophy in 1998 and was a key member of the 2001 cup-winning Avalanche. 
Eric Lindros: Lindros is known for a few different things: being a great hockey player, having a bad attitude and getting injured a lot. In a career drastically shortened by injuries (mostly concussions), Lindros managed 372 goals and 493 assists in 760 games. He also had 57 points in 53 playoff games and won the Hart Trophy and Ted Lindsay Award in 1995.
Dave Andreychuk: It's hard to believe that a player with 640 goals, just under 700 assists and a Stanley Cup would have to wait more than a few years, but Andreychuk's name just keeps not getting called. He certainly deserves it, but there's no reason to think next year will be any different.
Phil Housley: These days, it's impressive when a defenseman manages 20 goals. Not only did Housley score 31 as a 19-year-old, but in his twenties he put up six straight 20-goal campaigns. He had more than 60 points in each of his first 11 seasons, peaking at 97 in 1993. He's also 19th all-time in assists. That being said, he's a lifetime minus in both the regular season and playoffs, and never took home the Cup or a personal award.
Rod Brind'Amour: Brind'Amour was one of the most dynamic players of all time. He is one of the great faceoff men, took home back-to-back Selke Trophies and captained the Hurricanes to their first Stanley Cup in 2006. On top of all of that, he scored 452 goals and 732 assists in the 18th-longest career ever.
All numbers obtained via Hockey-Reference, with additional information from TSN.